Travel Pictures
Australia '08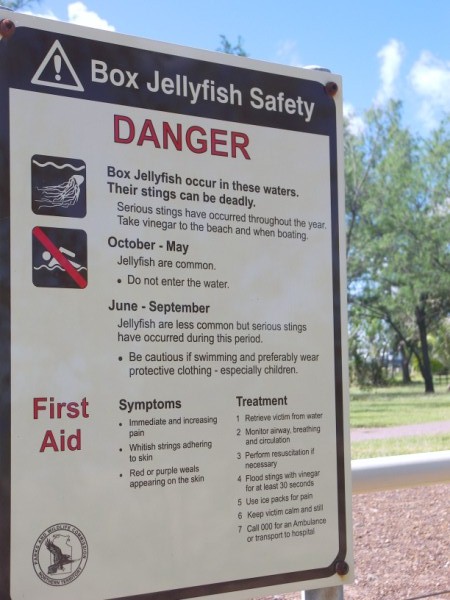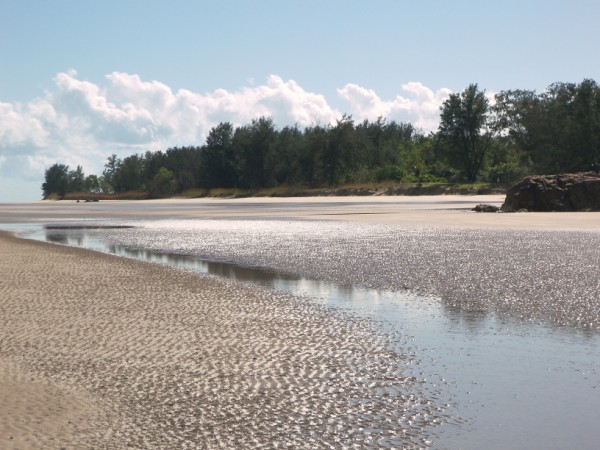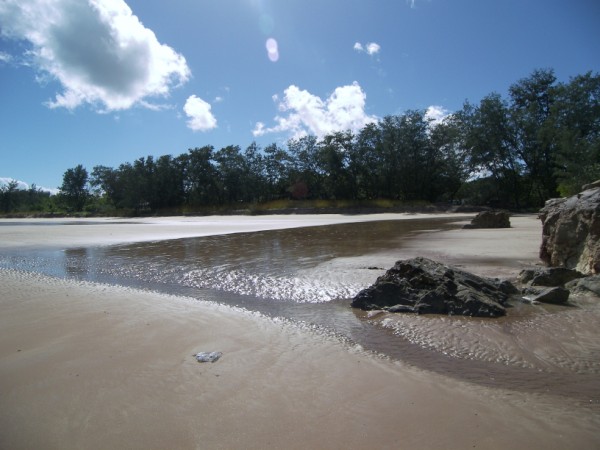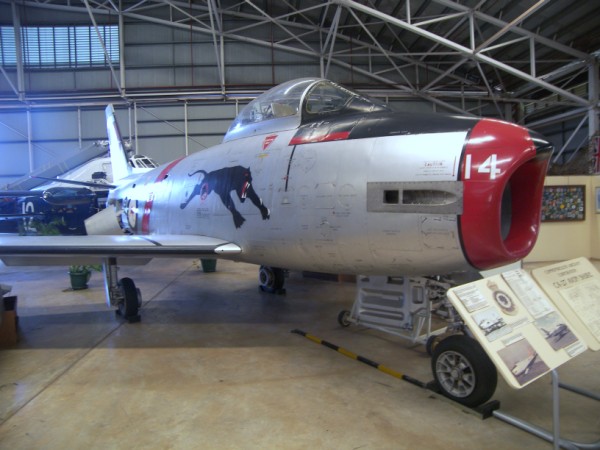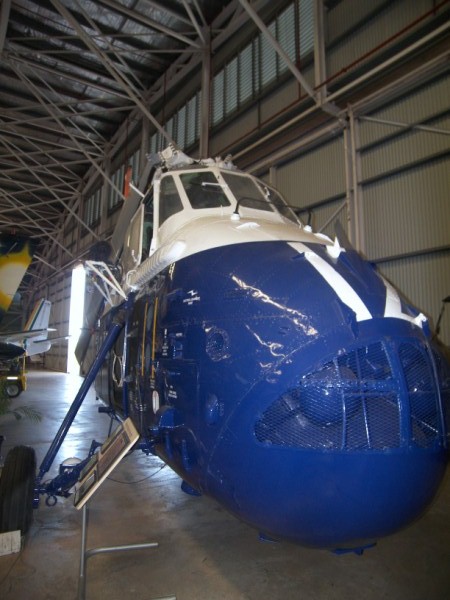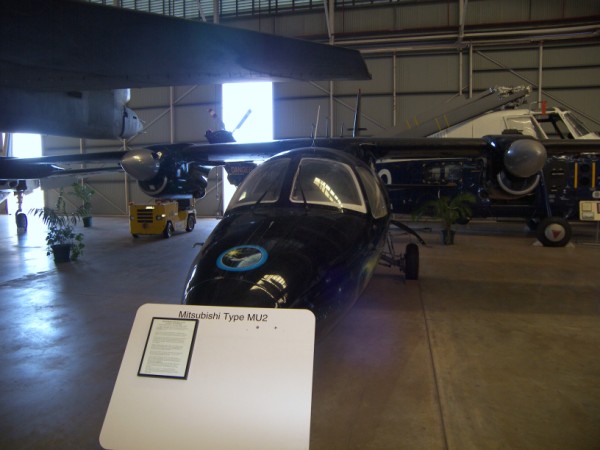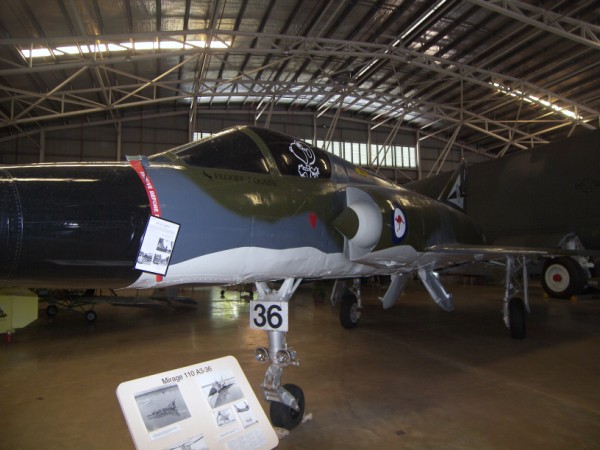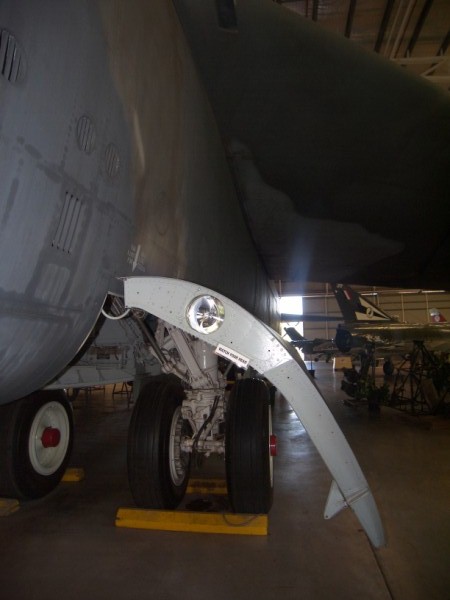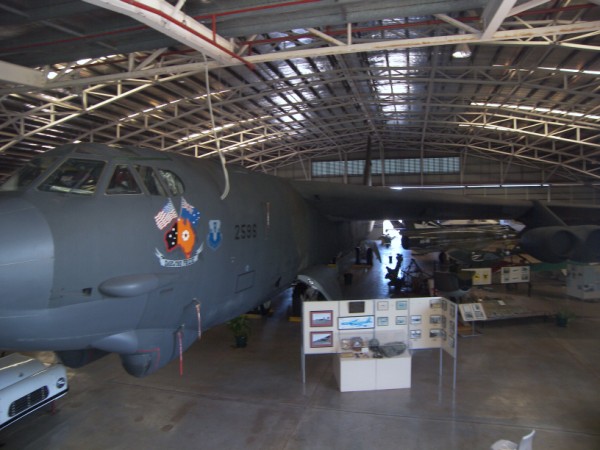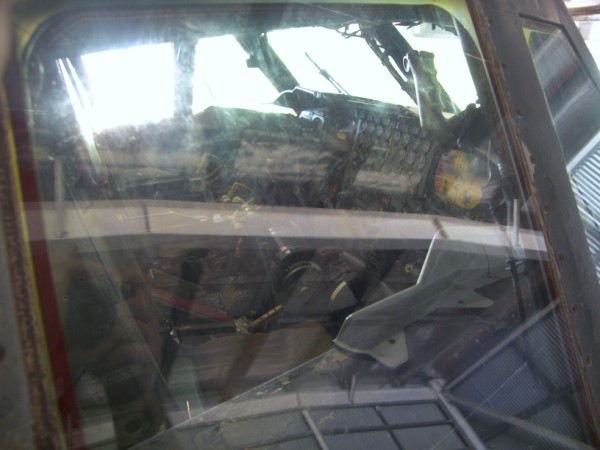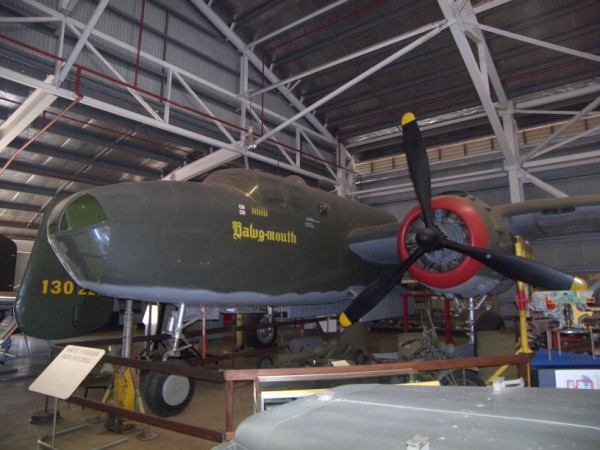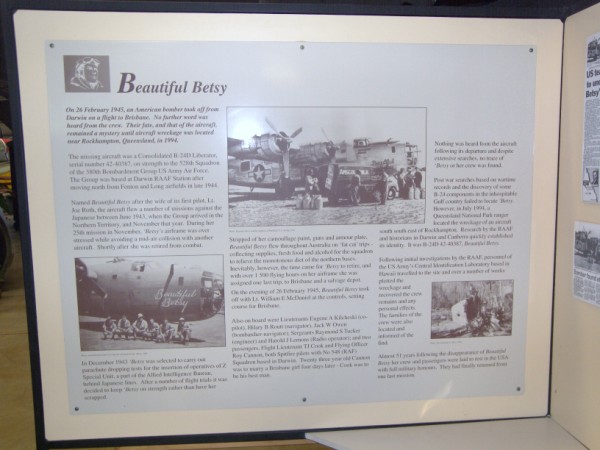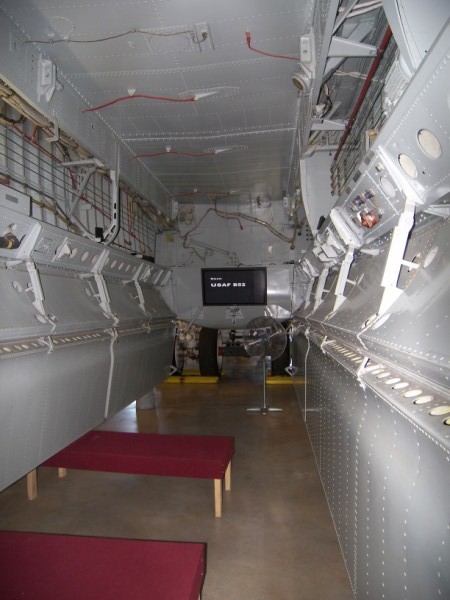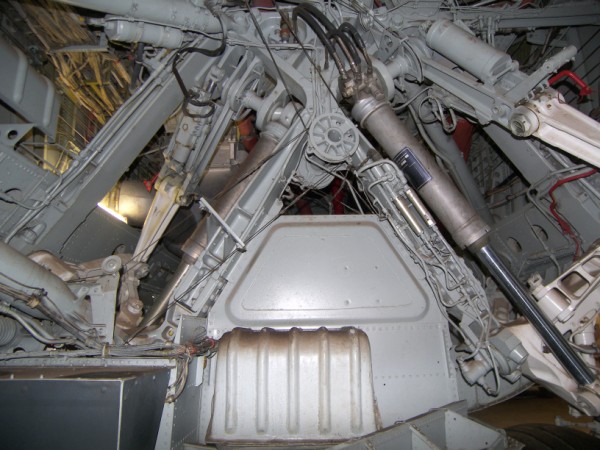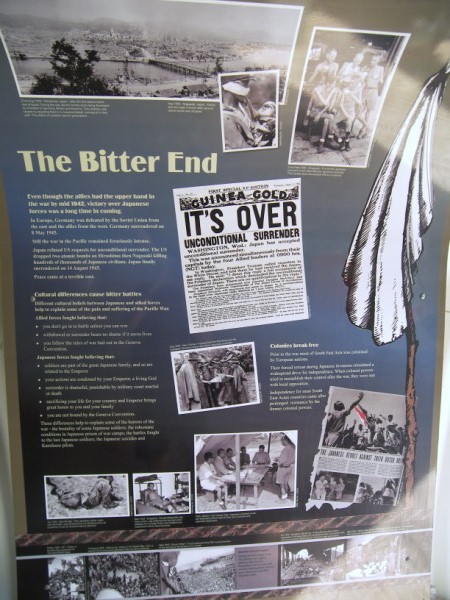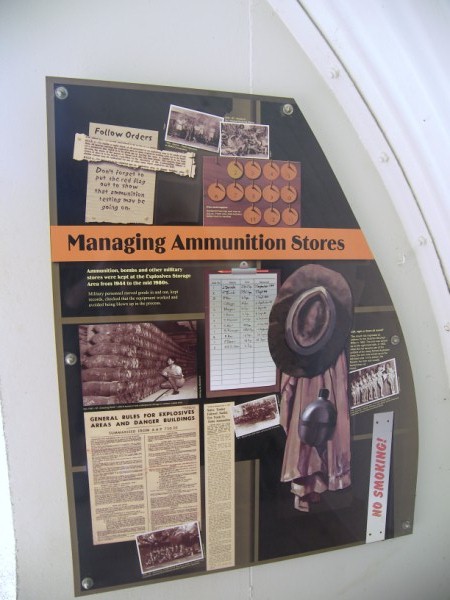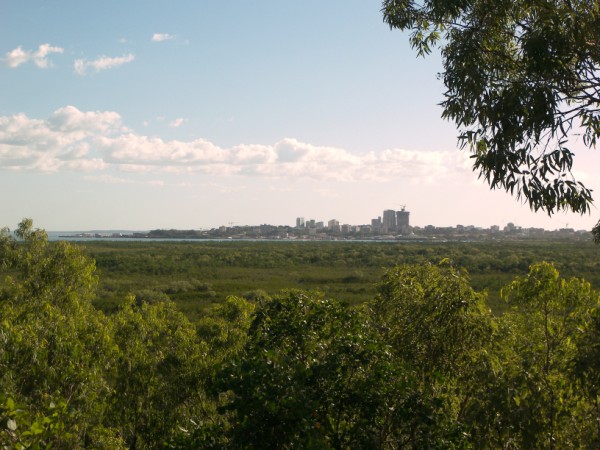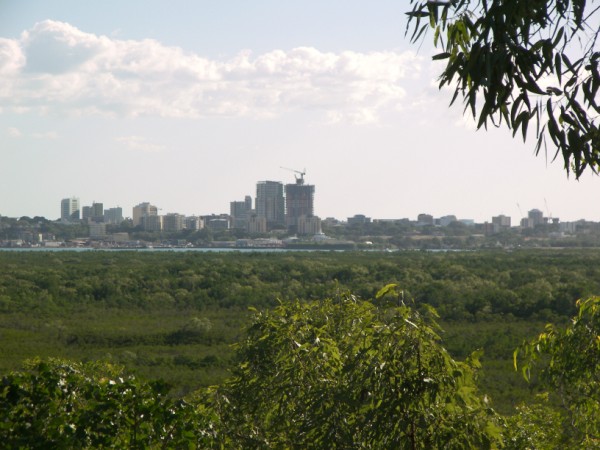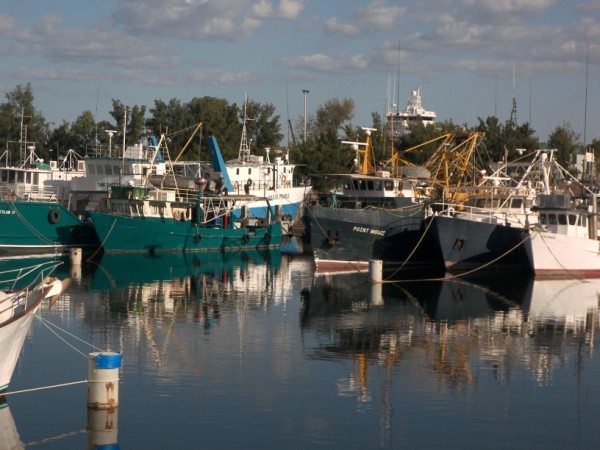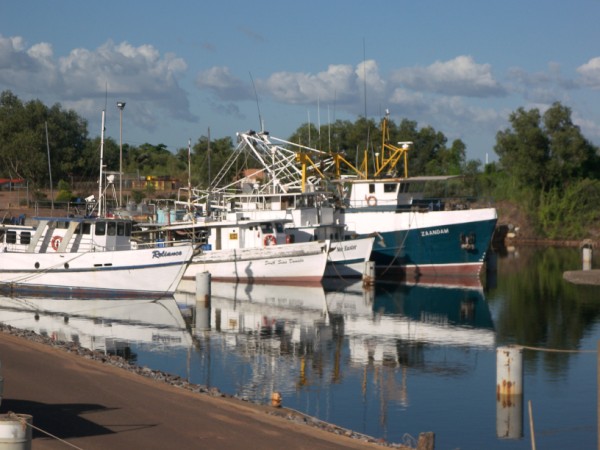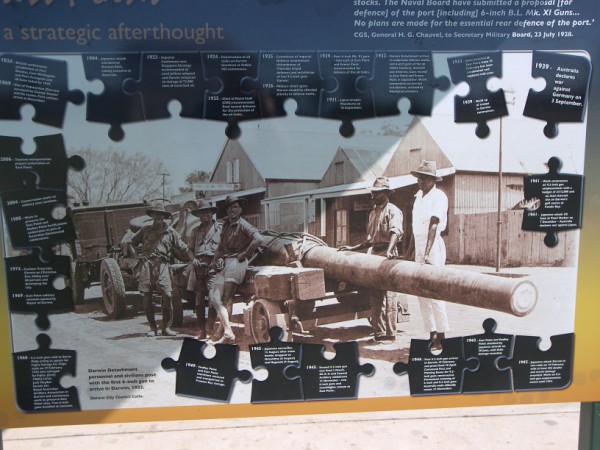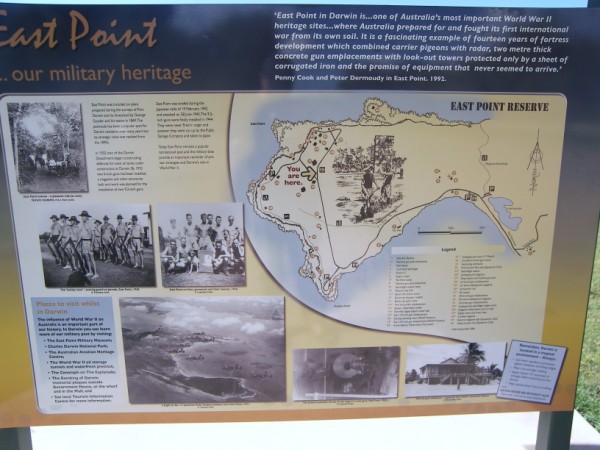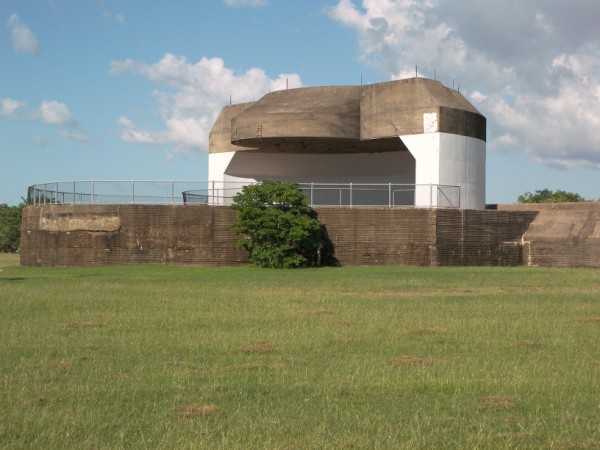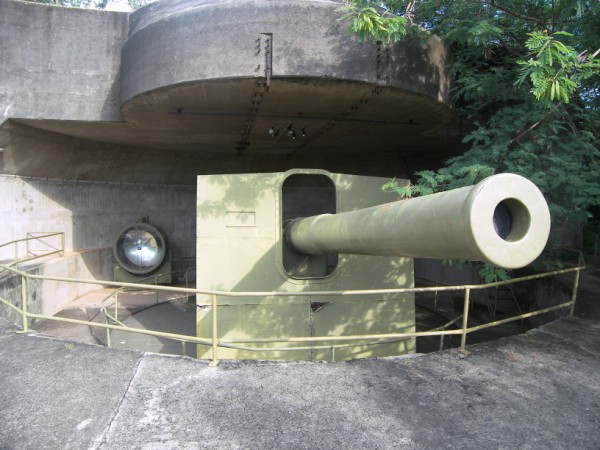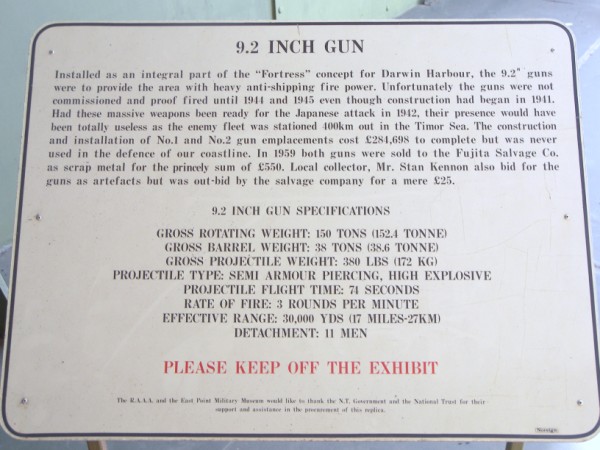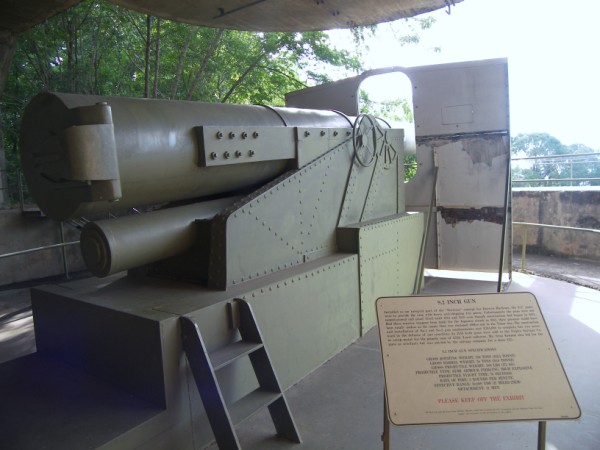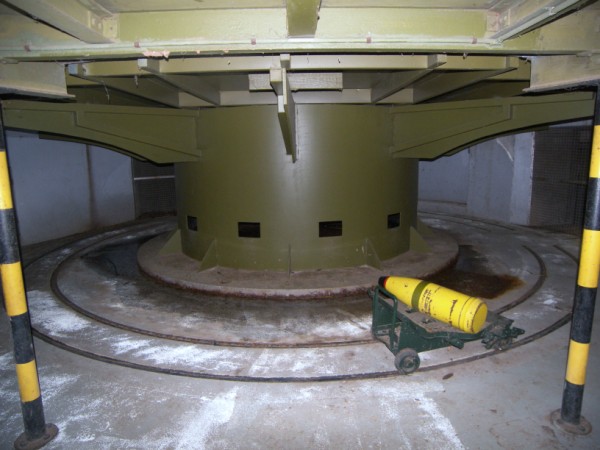 The Ghan arriving at Darwin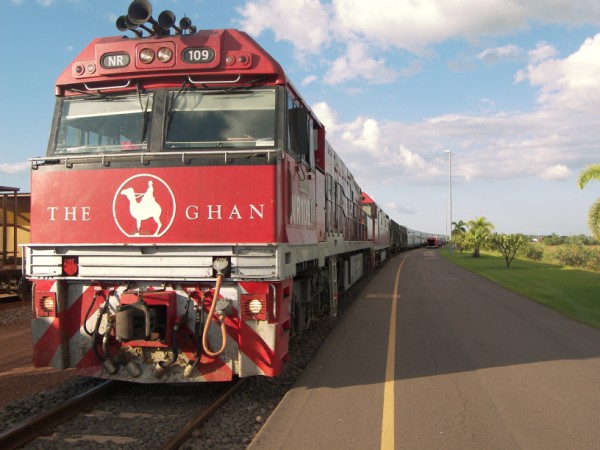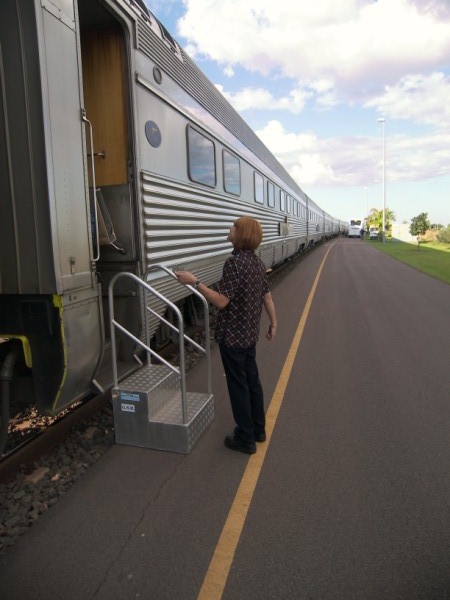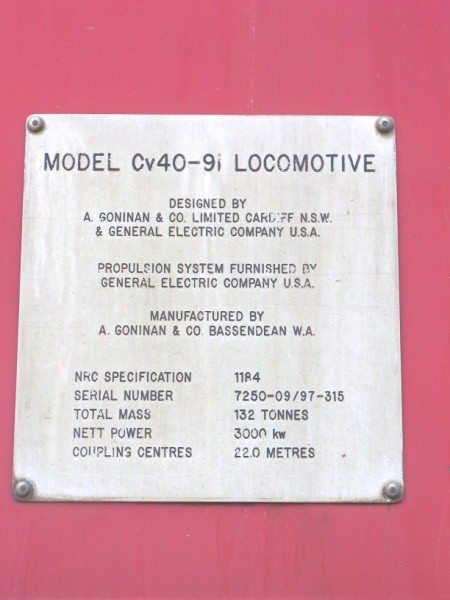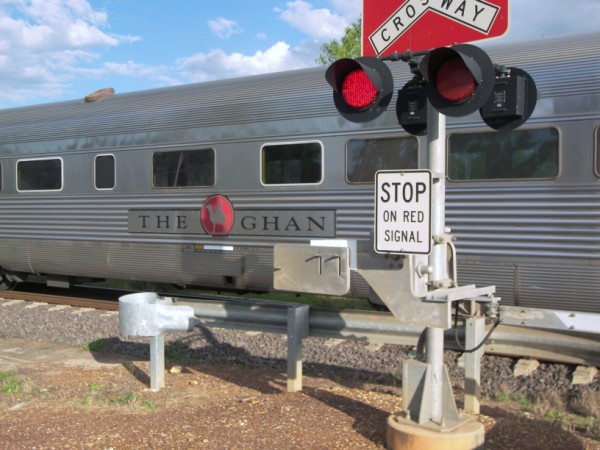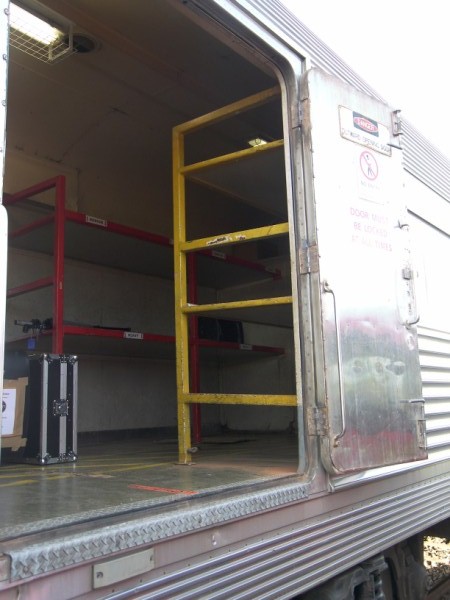 Refilling for to trip back to Adelaide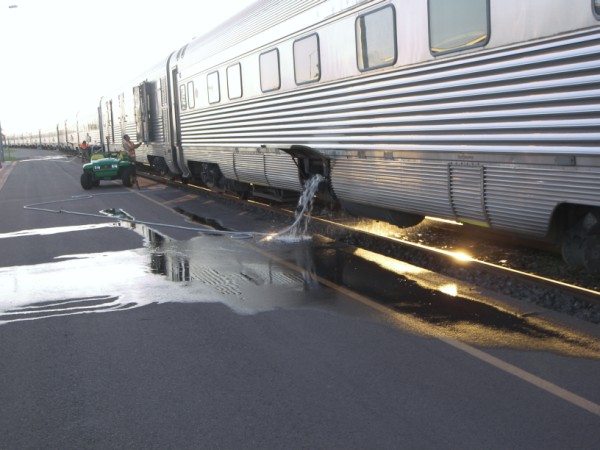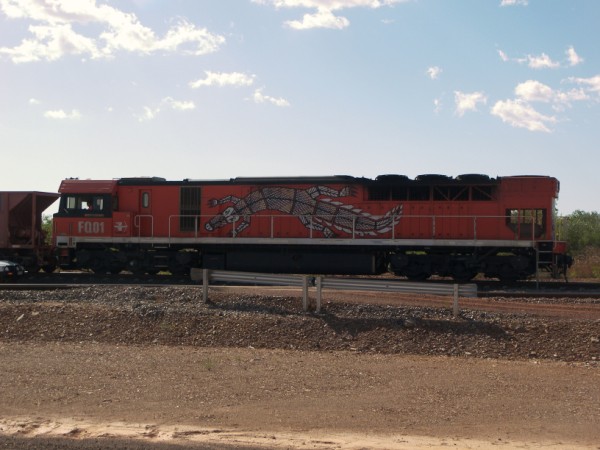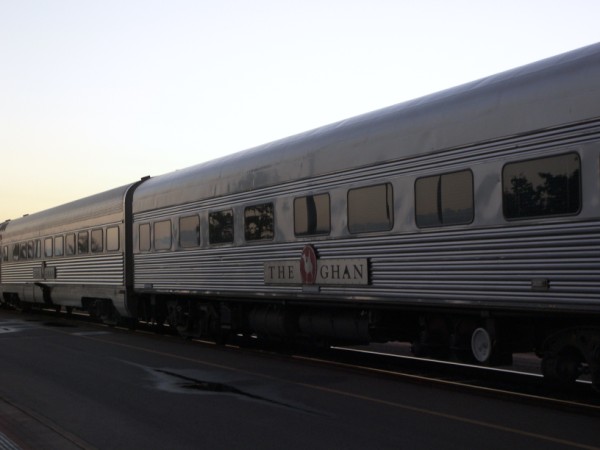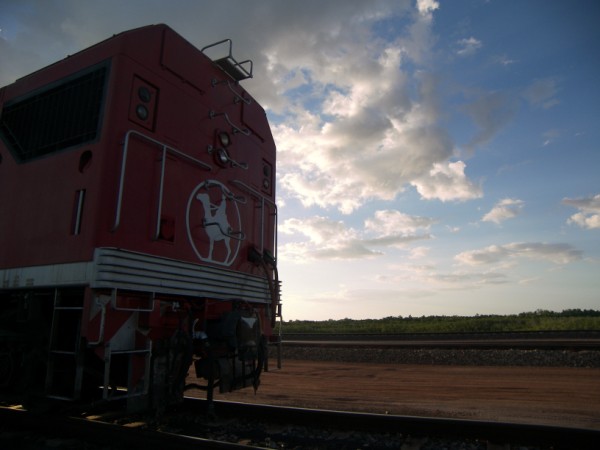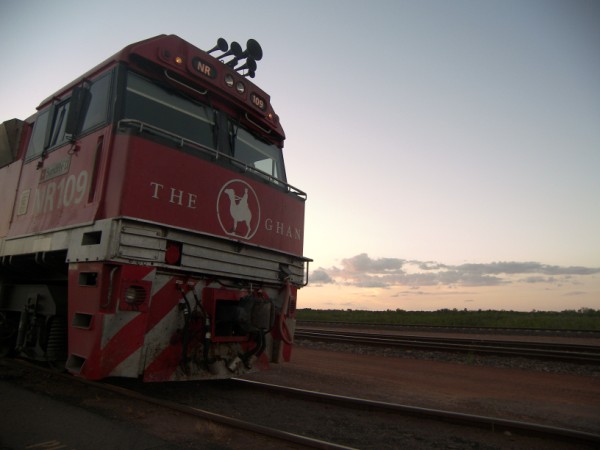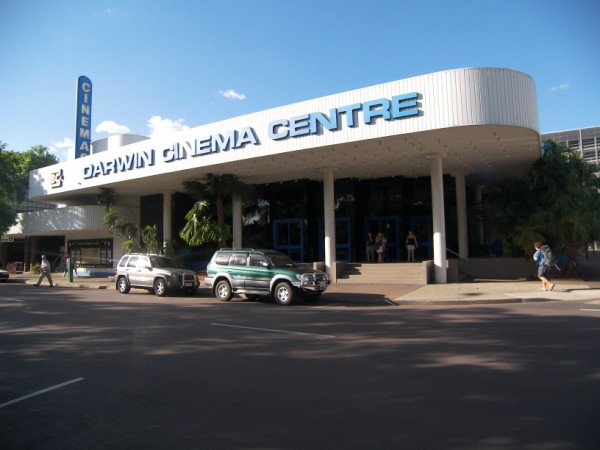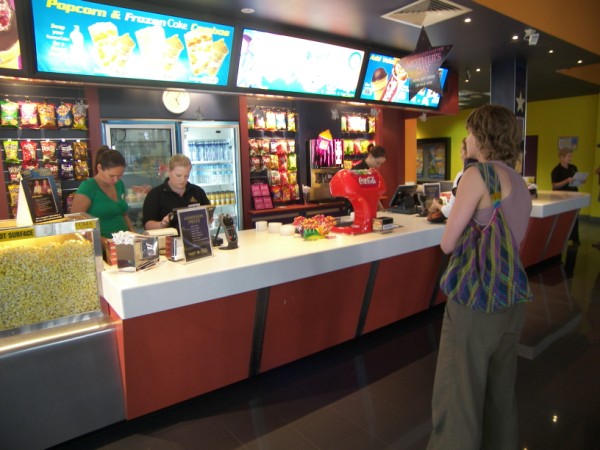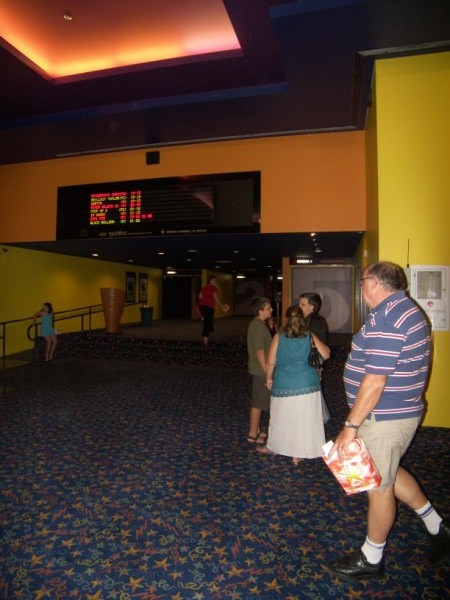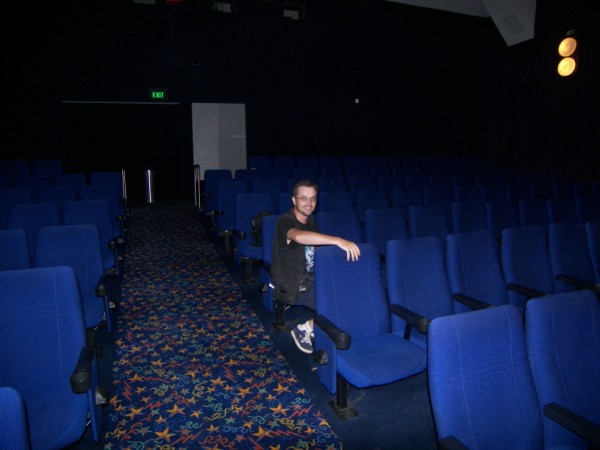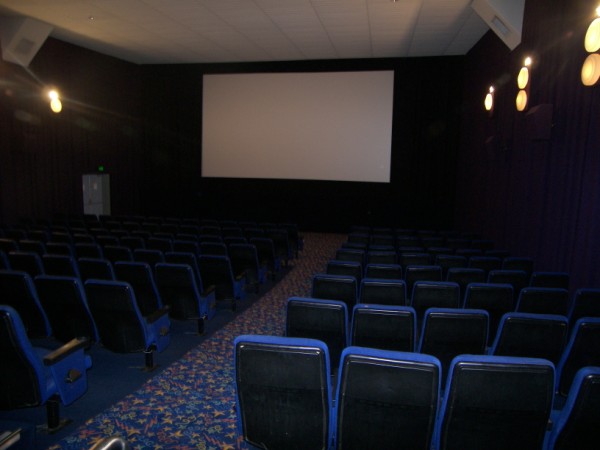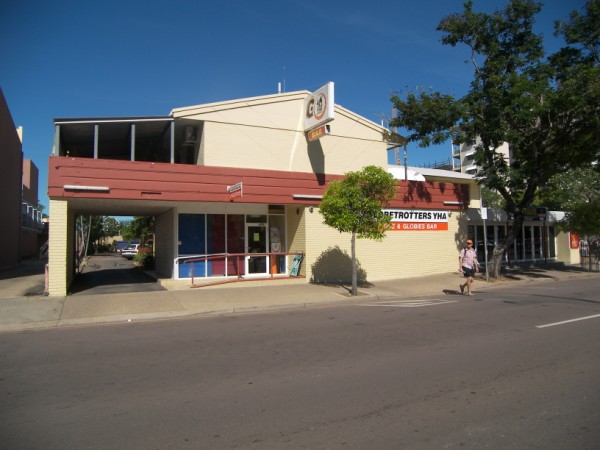 Deckchair Cinema Darwin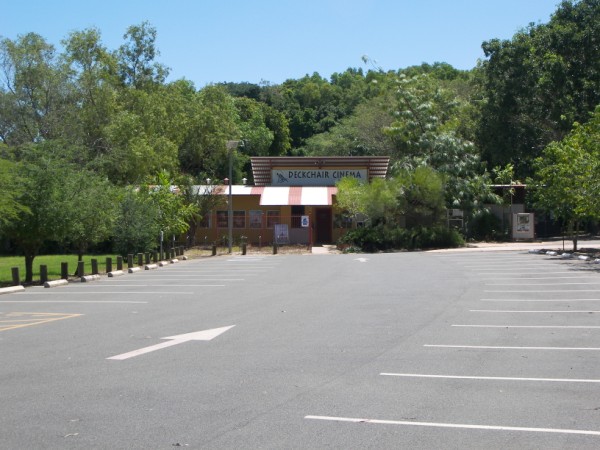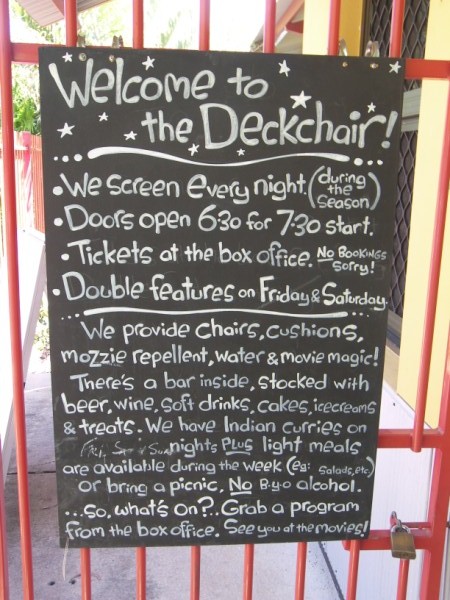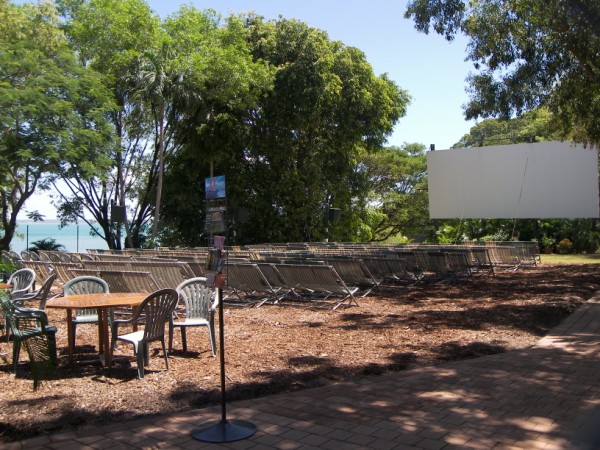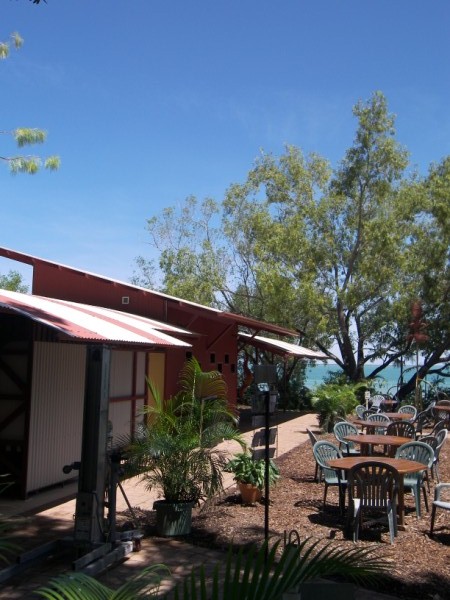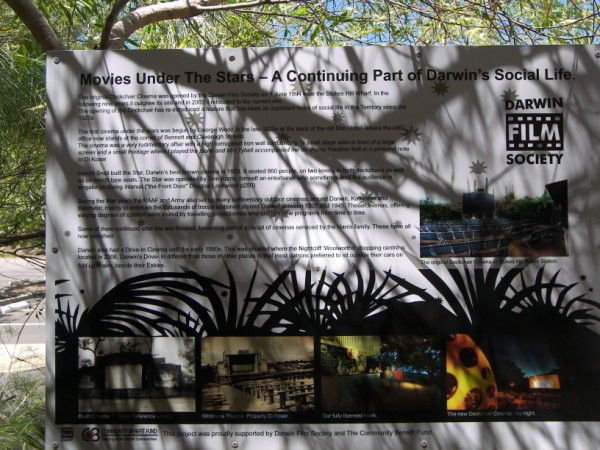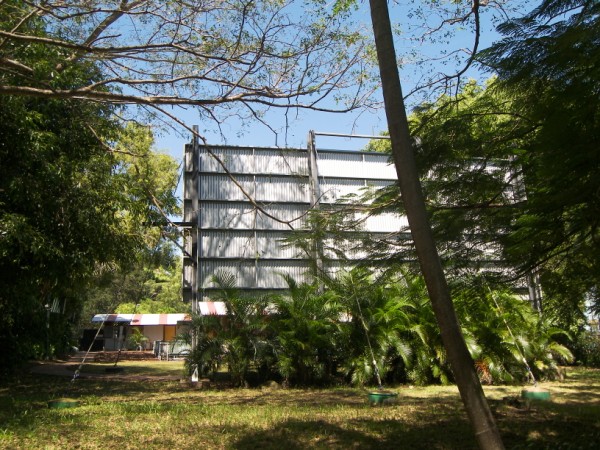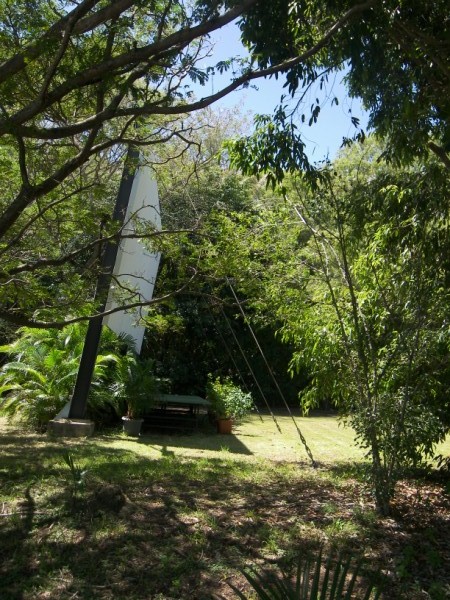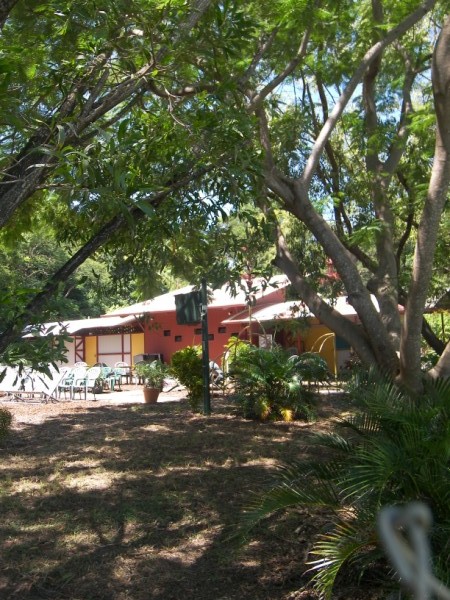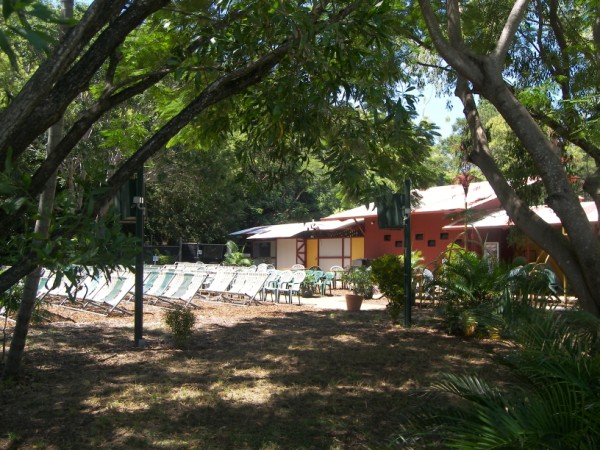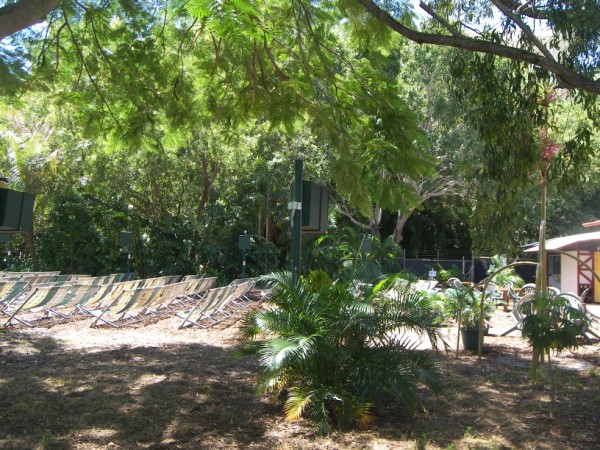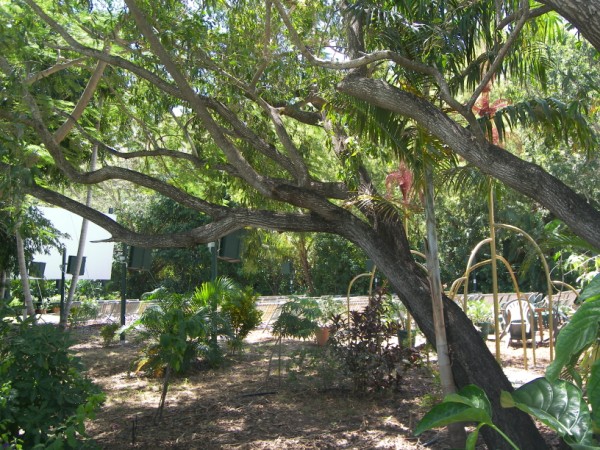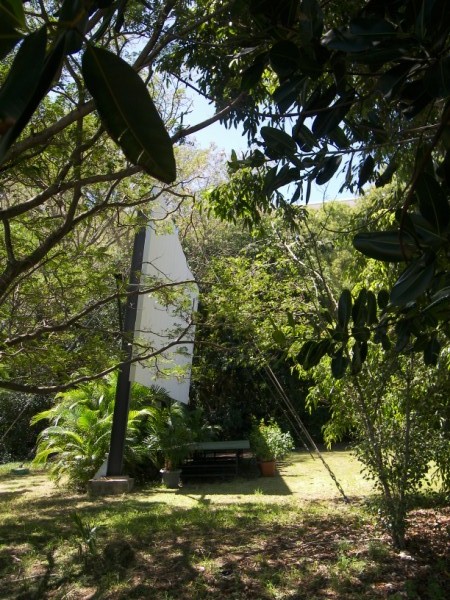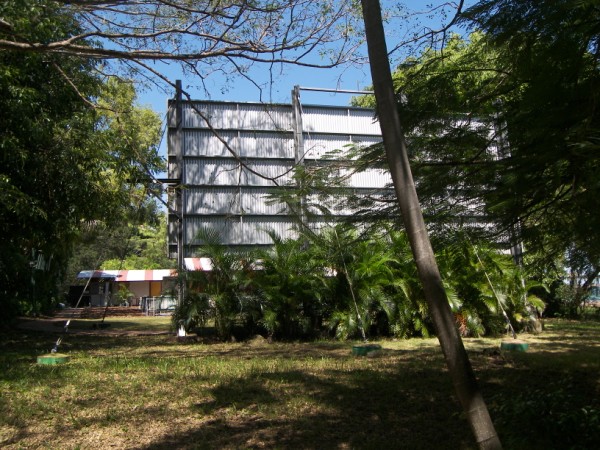 The Darwin World War 2 underground oil storage Tunnels.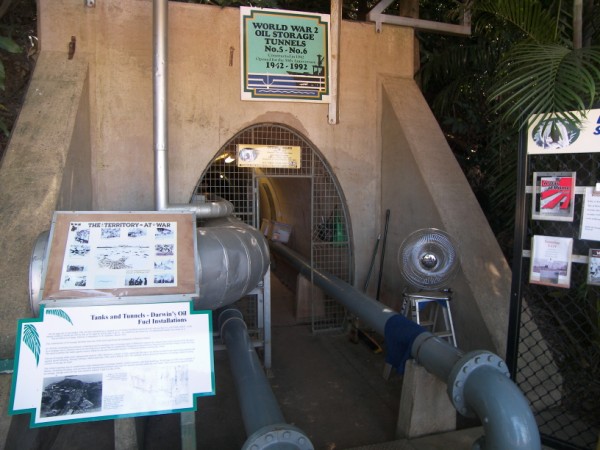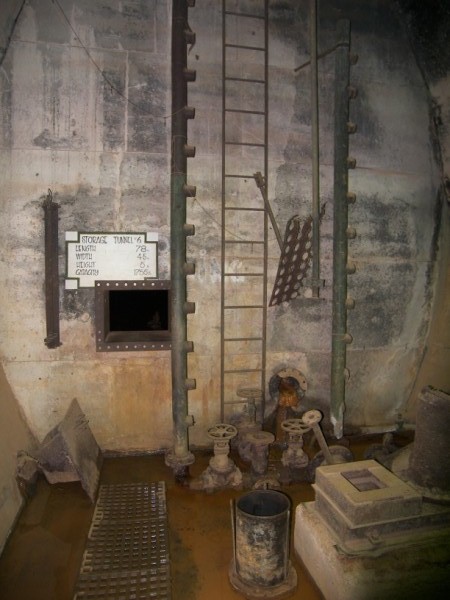 These caves were made in the period 1942 - 1945 by hand.
Sind's all the young men were at war, the 50 and 60 year old man did the job.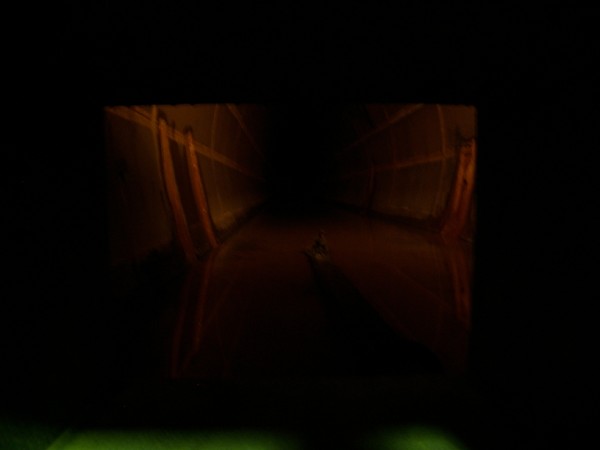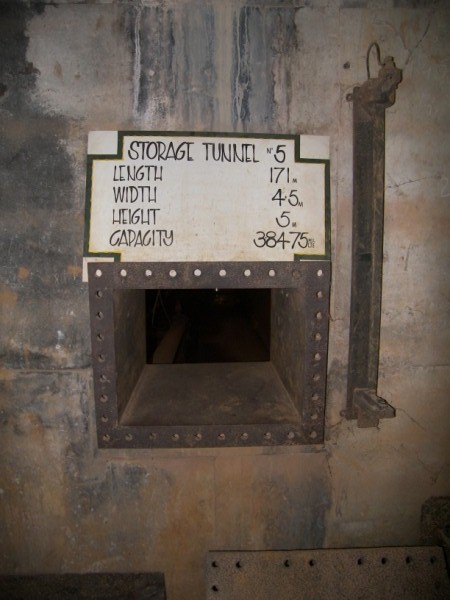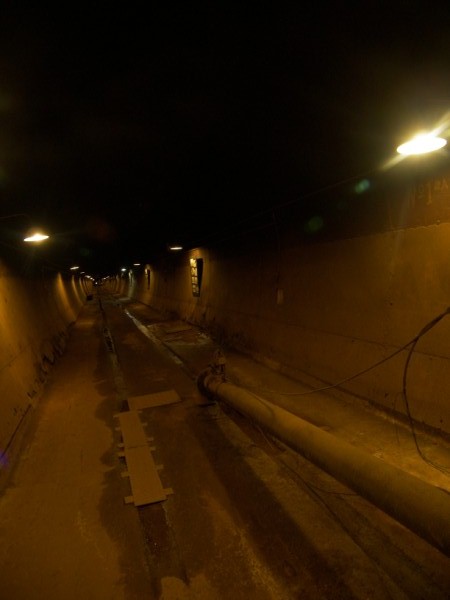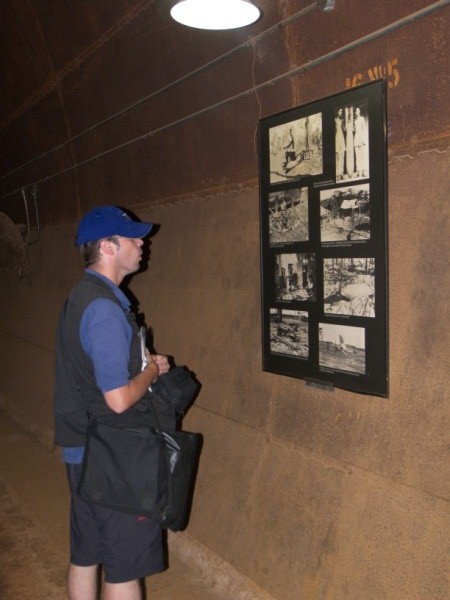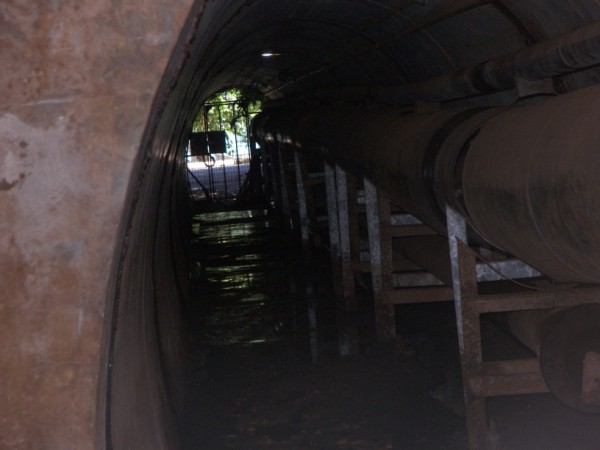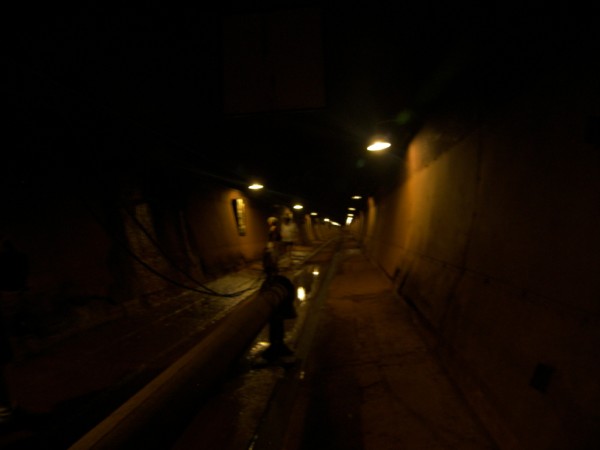 Little Remarque.
The tunnels were finished just as the Japanese army surrendered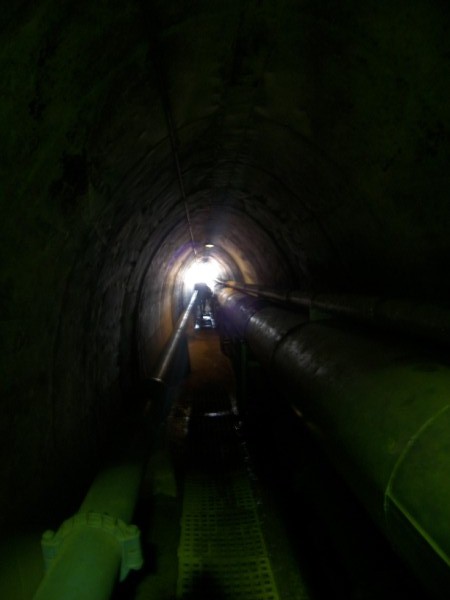 Jumping Crocodiles @ Alice River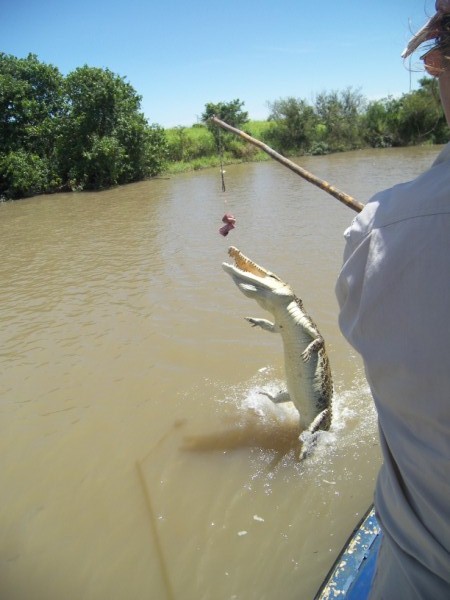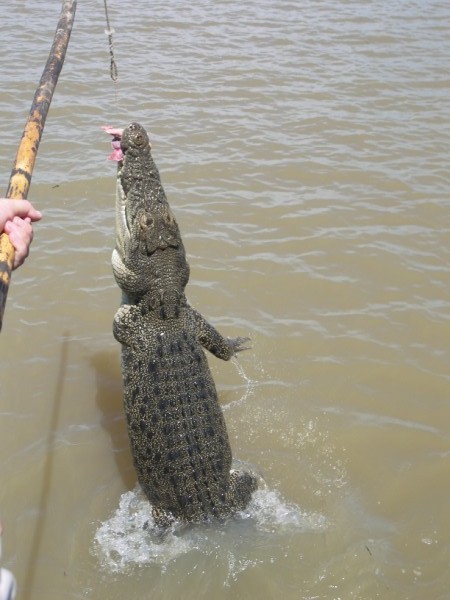 Crocs dont use their 'feet' to jump. It's all in the tail.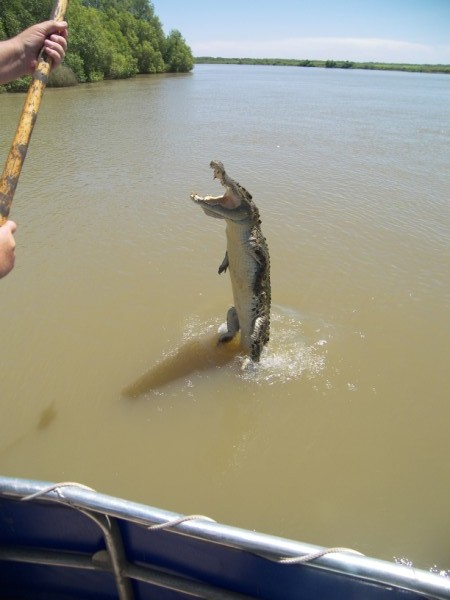 The bait some pieces of buffalo.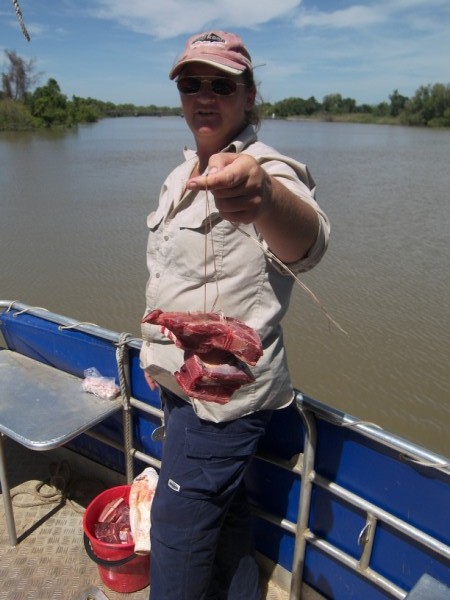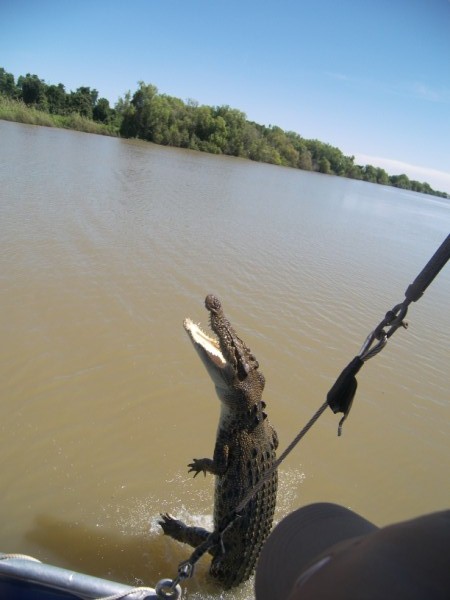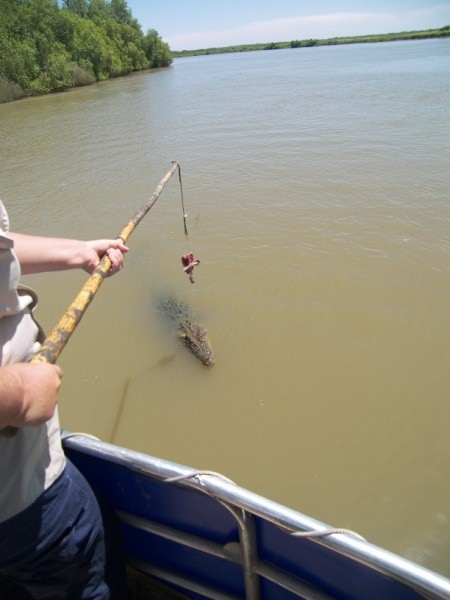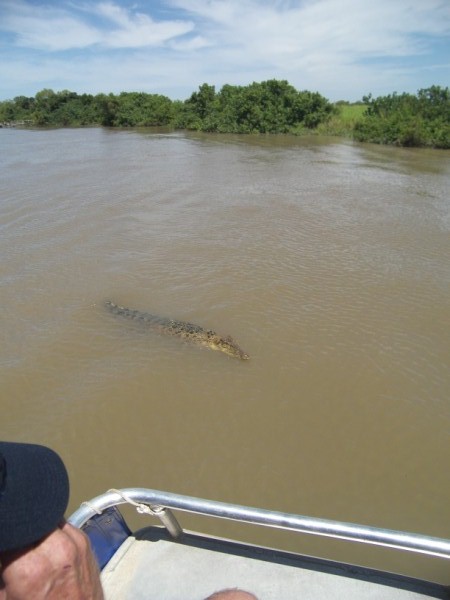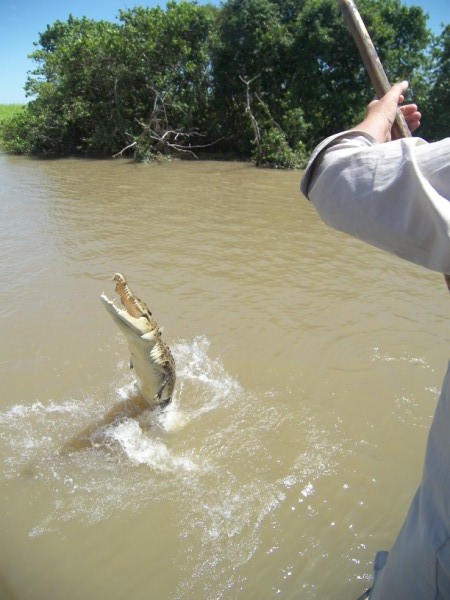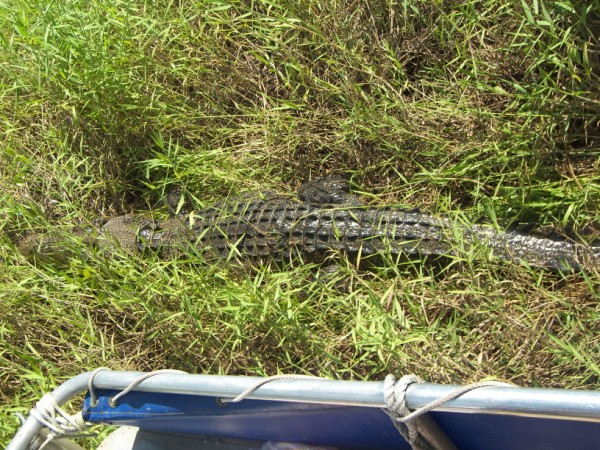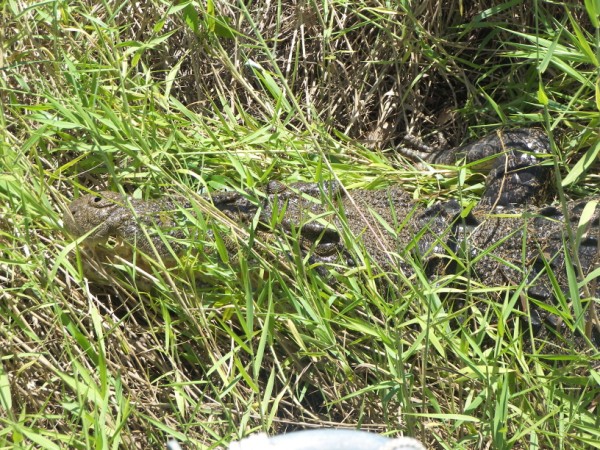 The abandoned 'nest' of a salt water crocodile.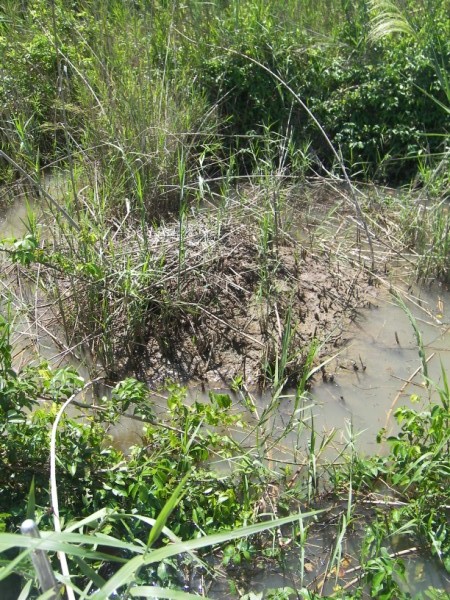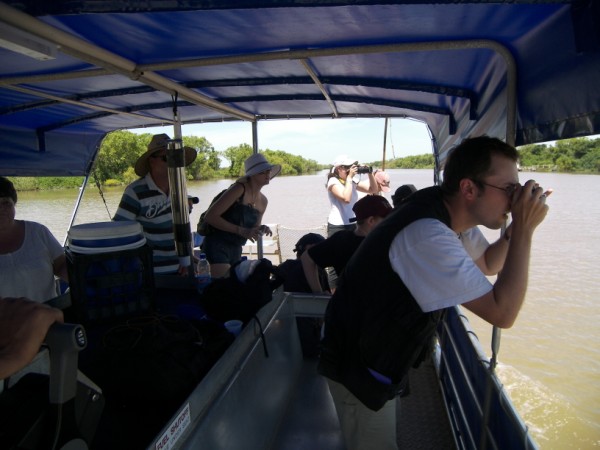 Want to see the real show click here to see a small video!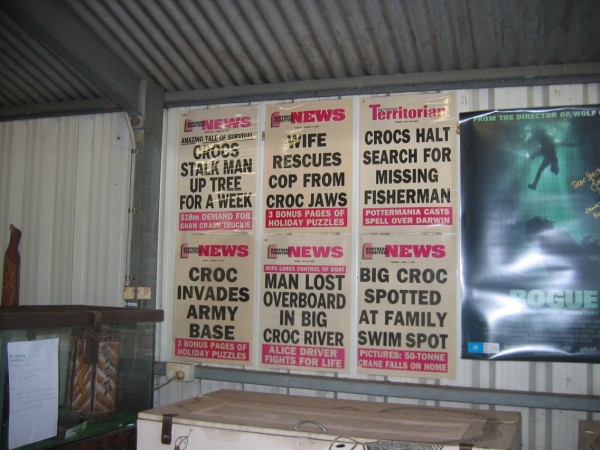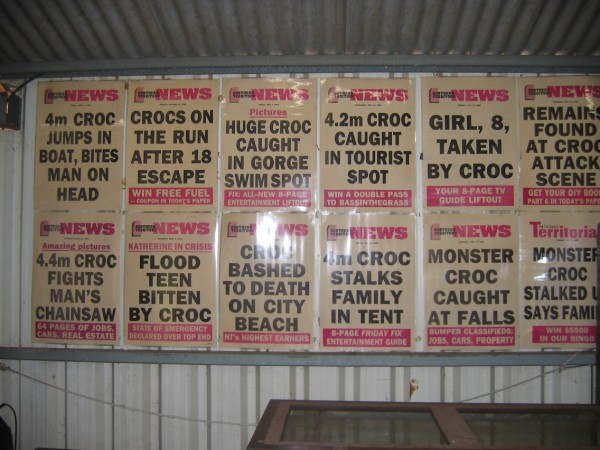 Wet land - Fogg dam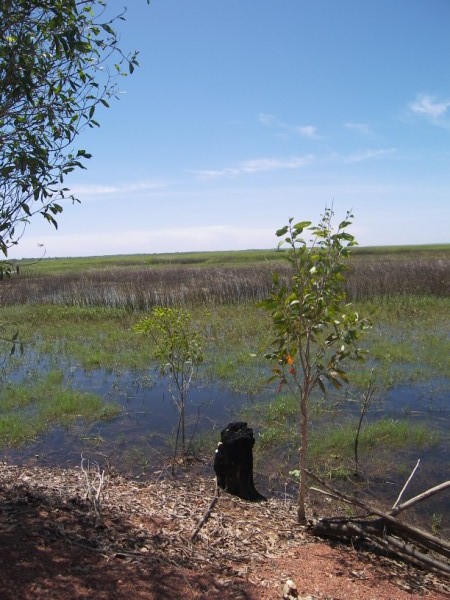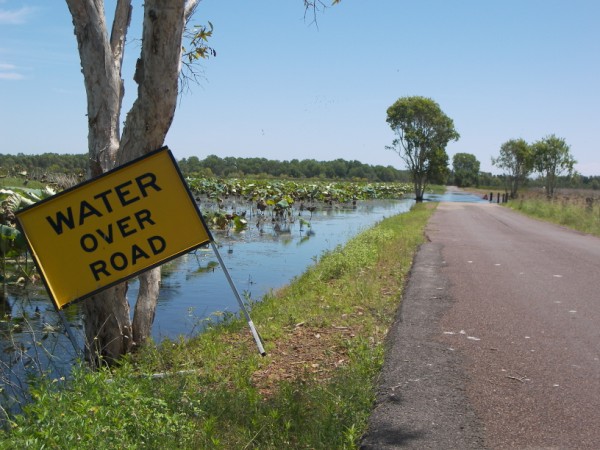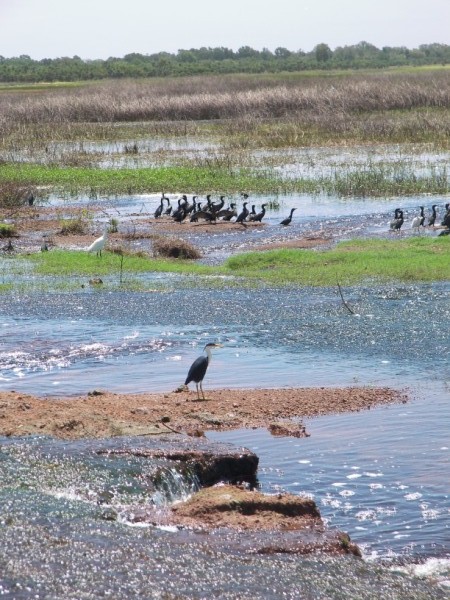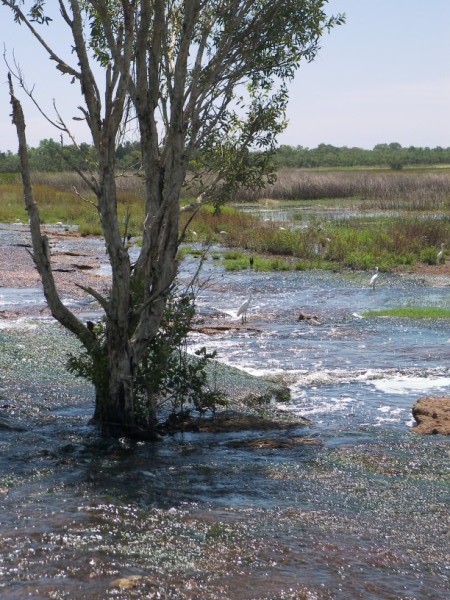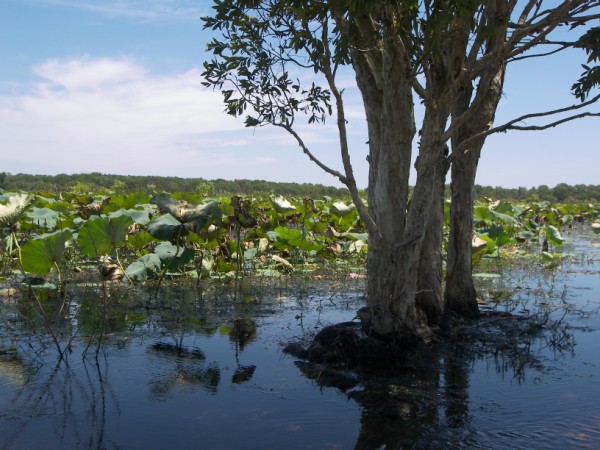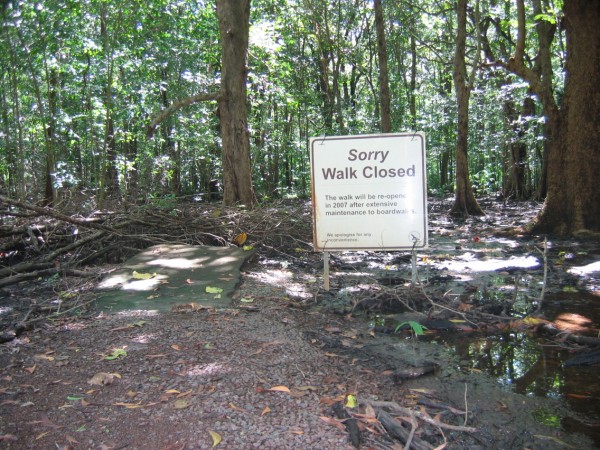 Lichtfield National Park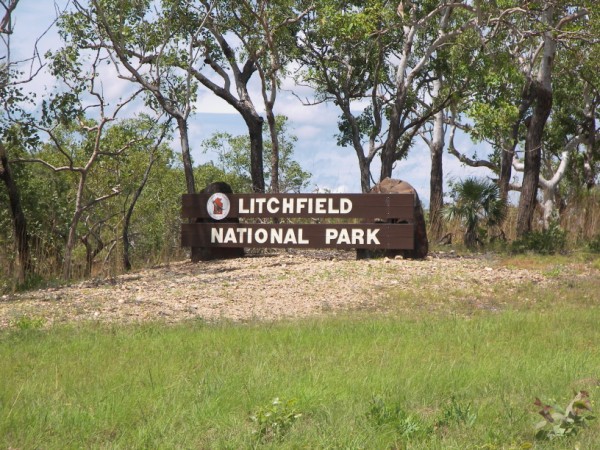 Wagni Falls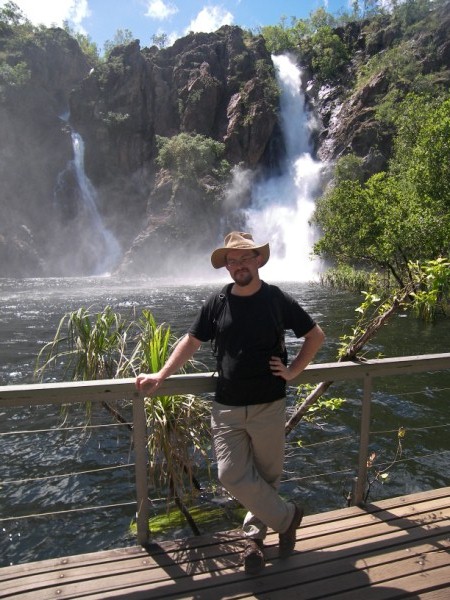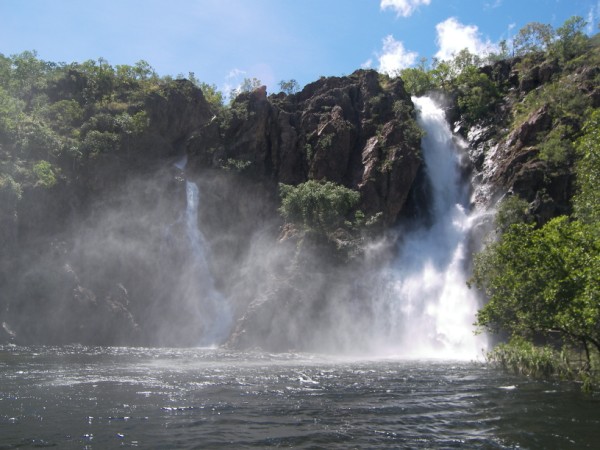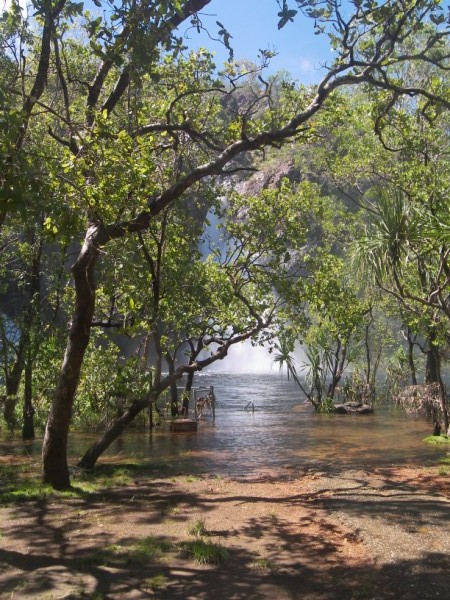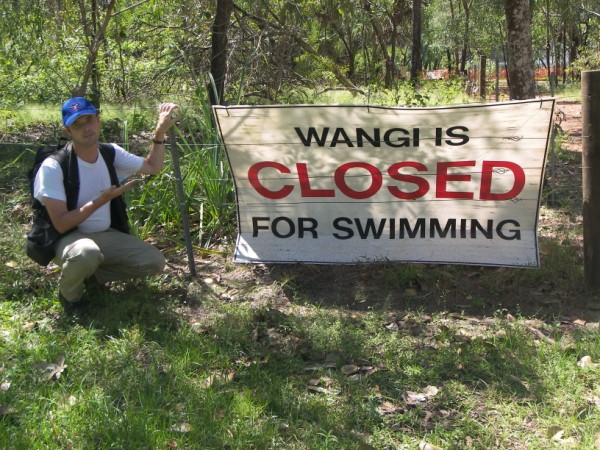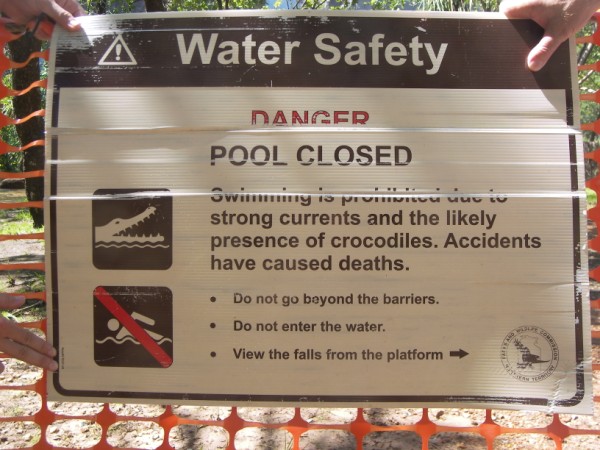 Bamboo Creek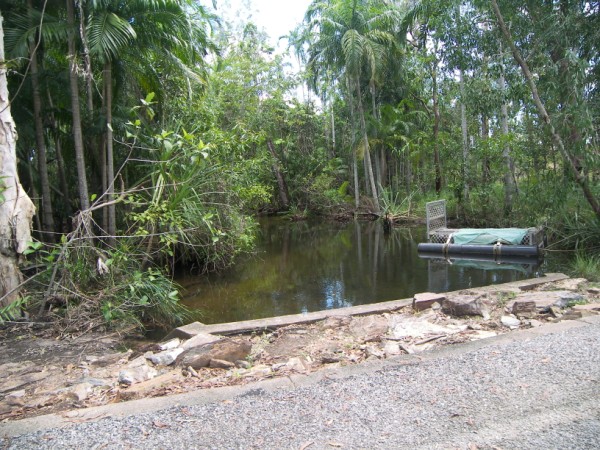 Crocodile trap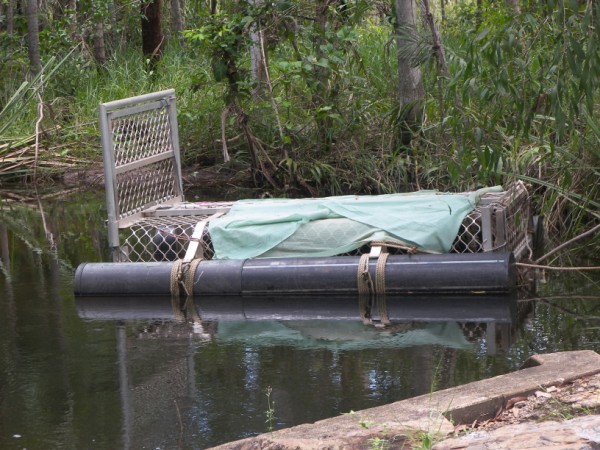 Tjaetaba Falls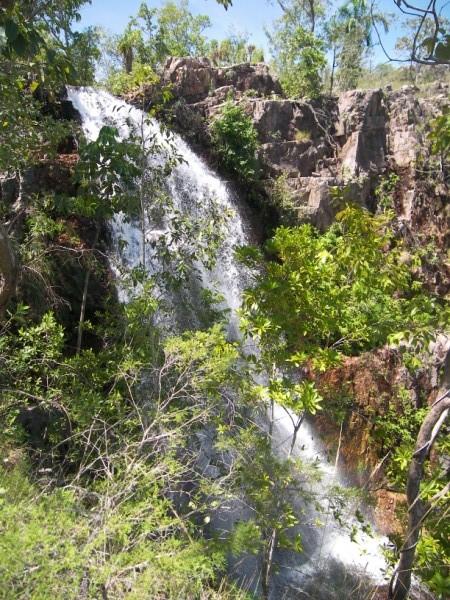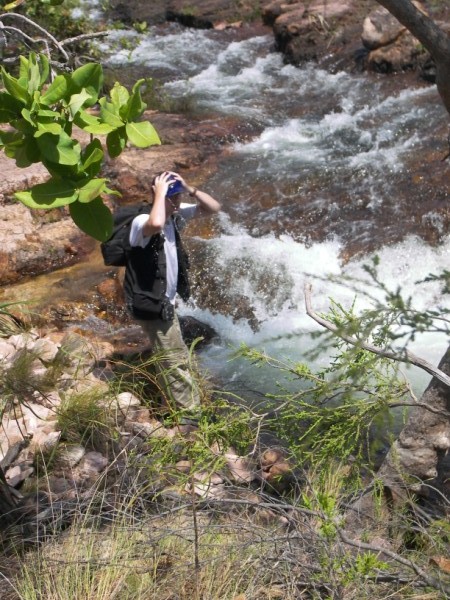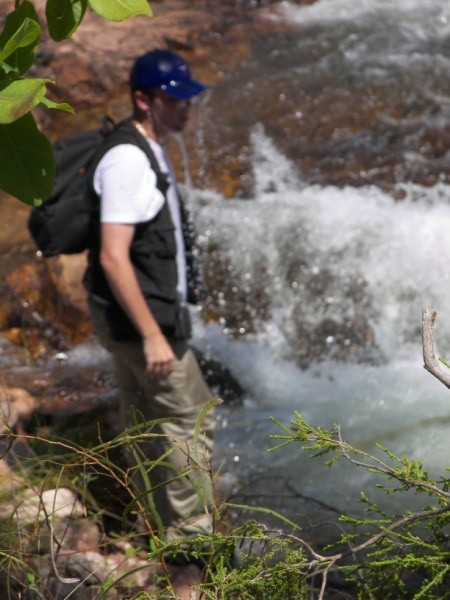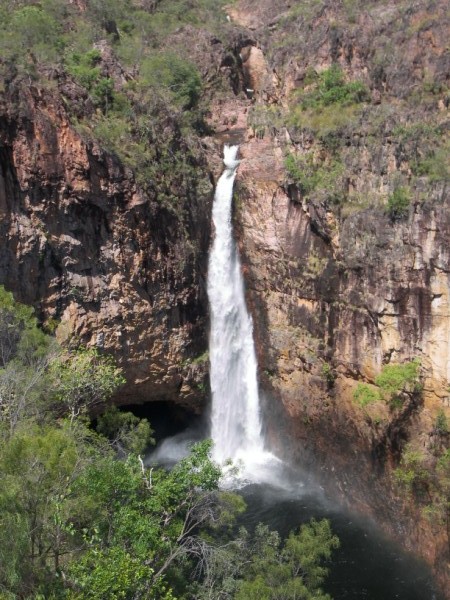 Florence Falls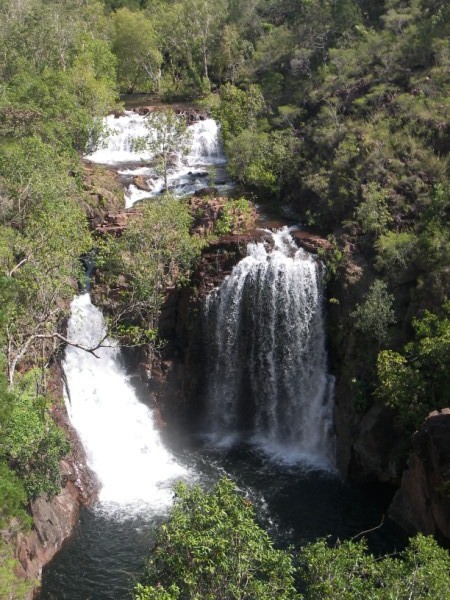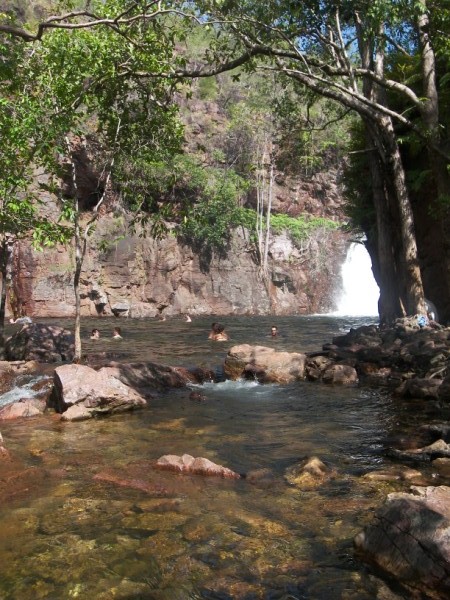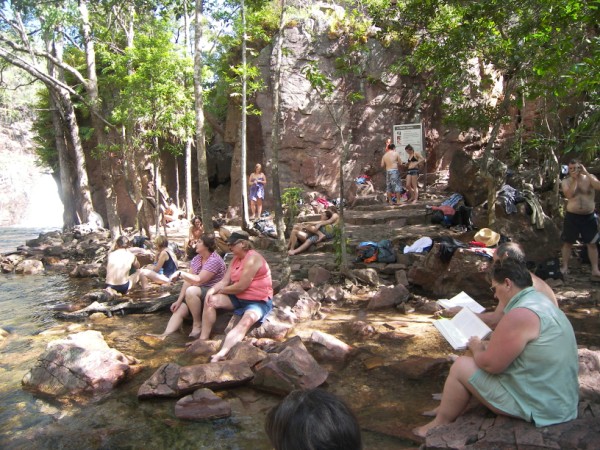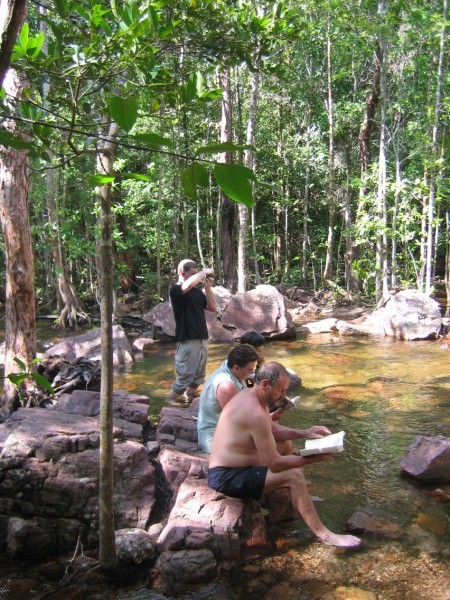 Mmmm I'm not a big fan of digital cameras and water getting mixed up!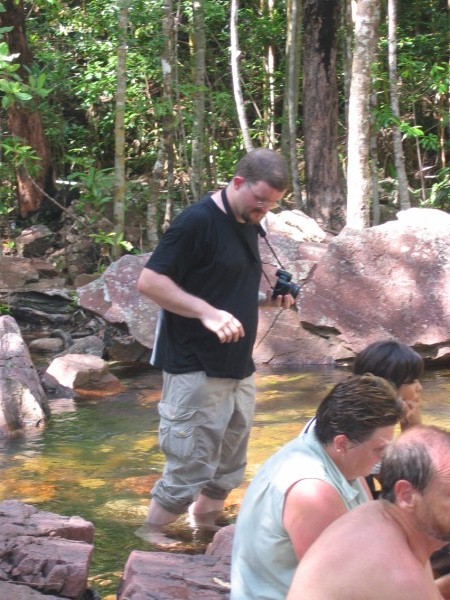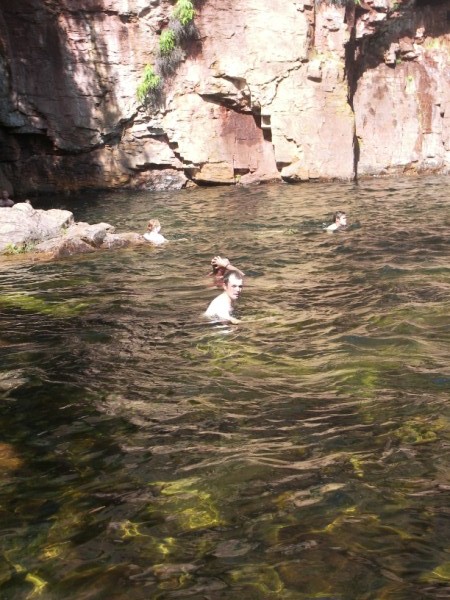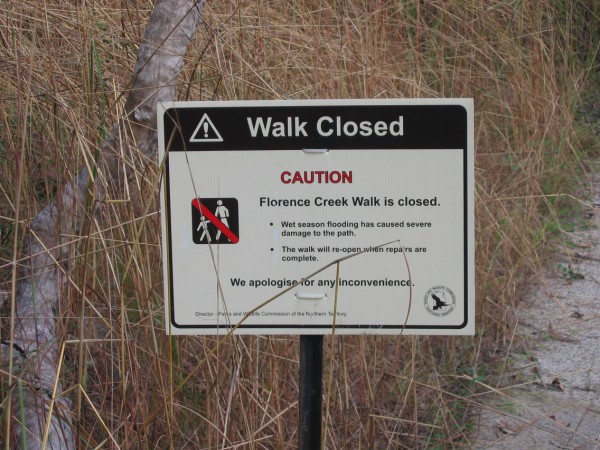 Bully Rockholes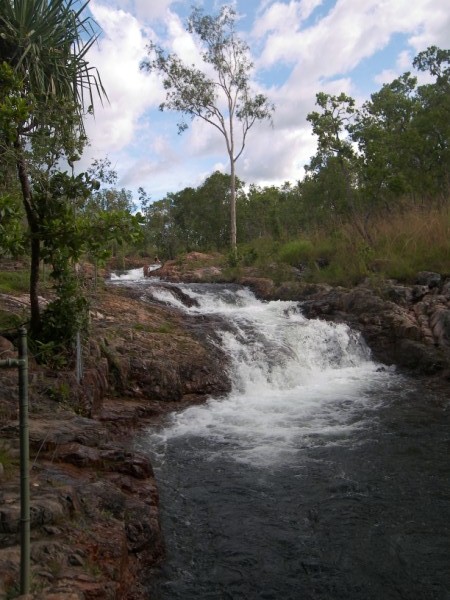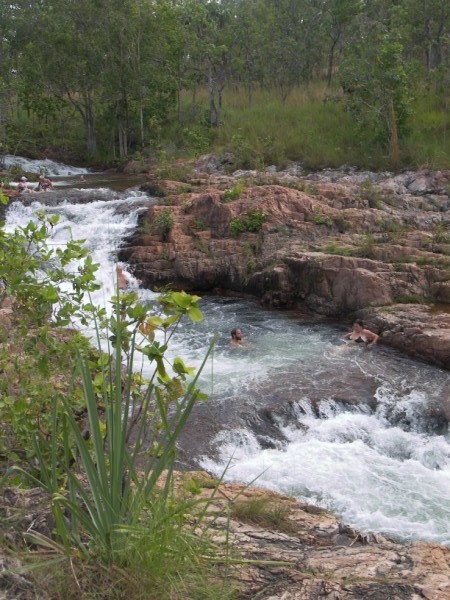 Magnetic Termite Mounds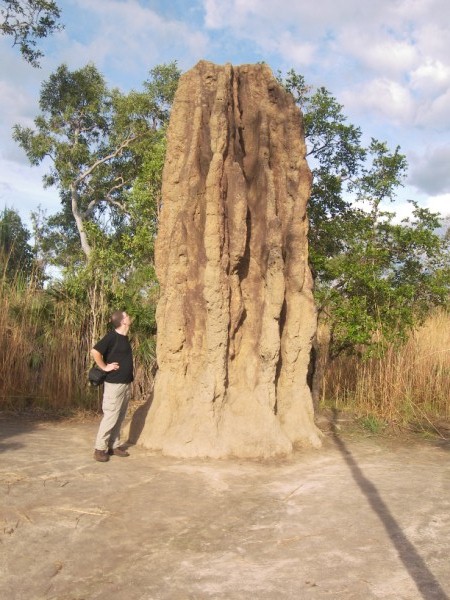 We stayed at Adelaide River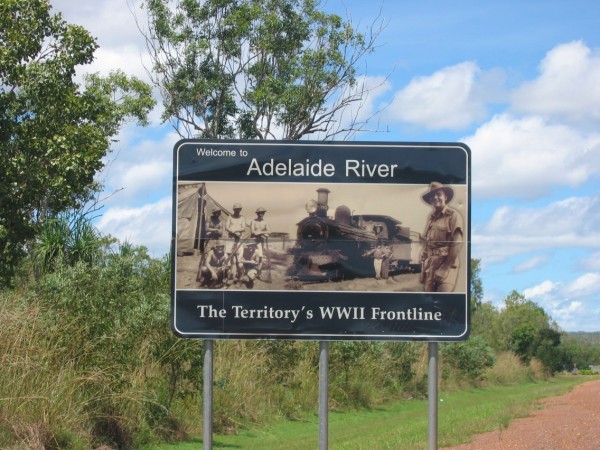 A motel well know for it's excellent...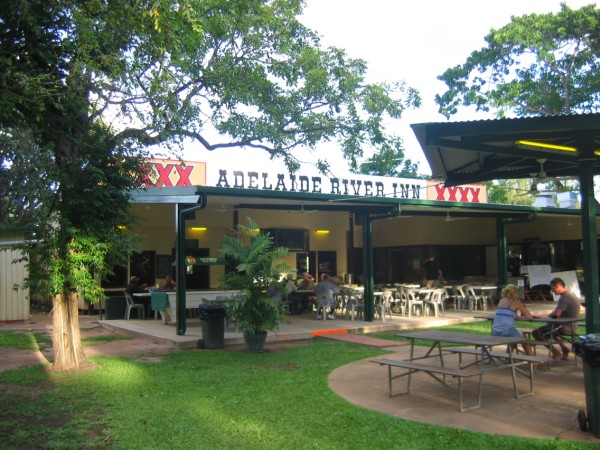 foooooood!!!!!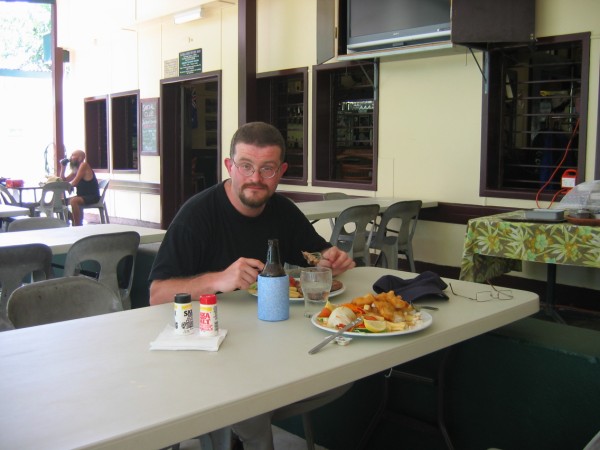 and open air showers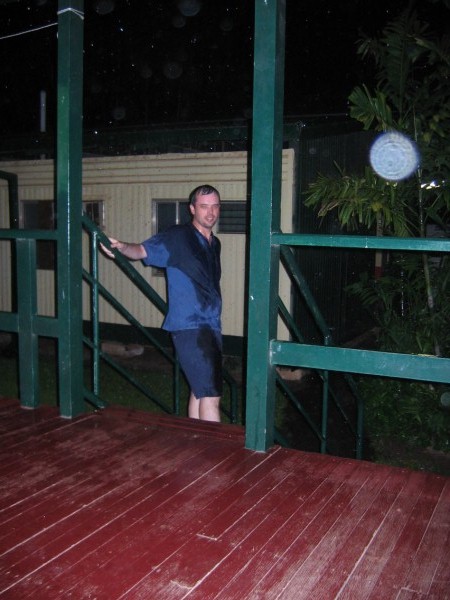 The cafe is also the home of this big boy.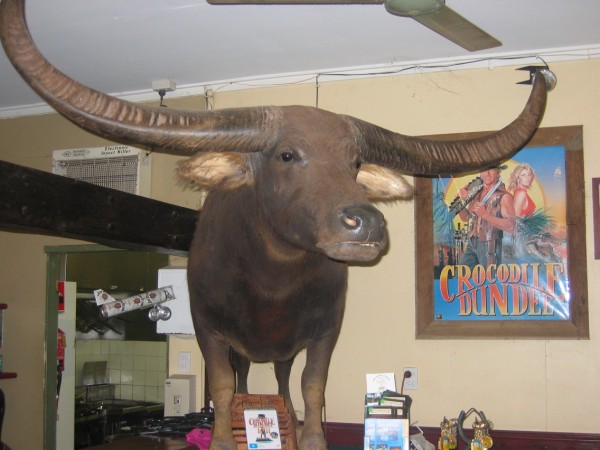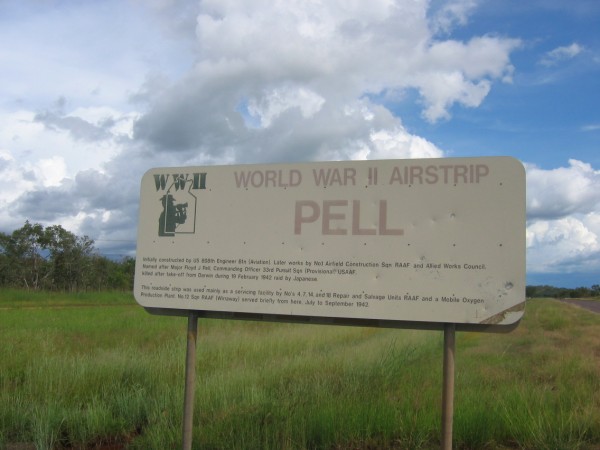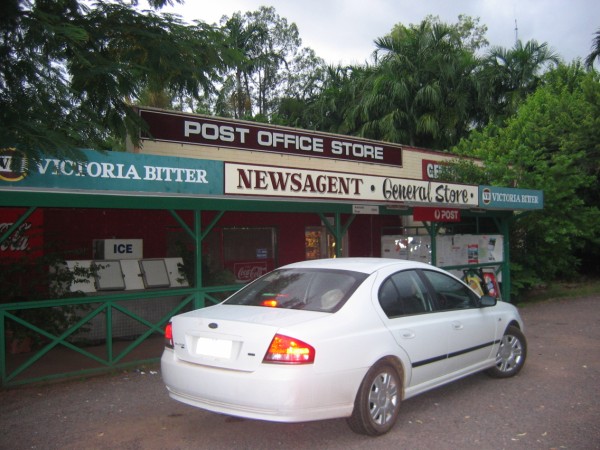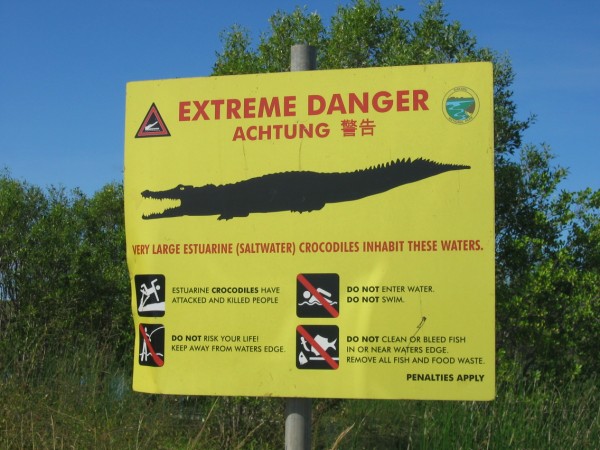 Kakadu National Park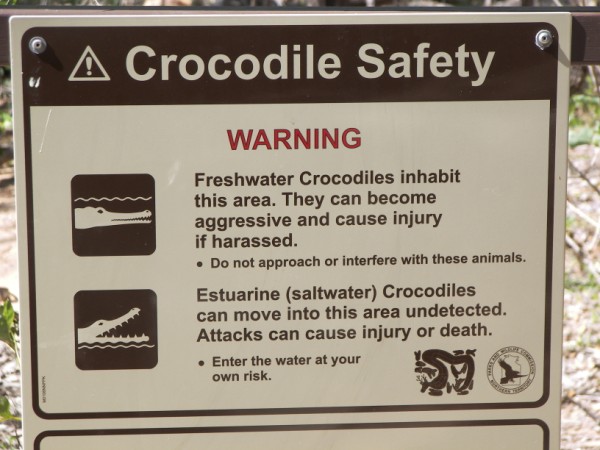 We went for a boat ride with "the Yellow Water cruise".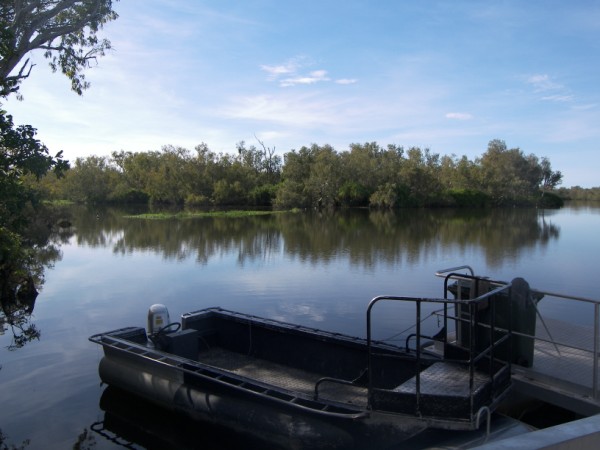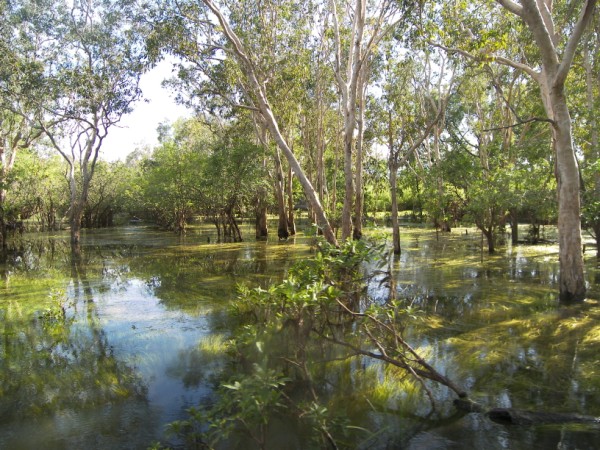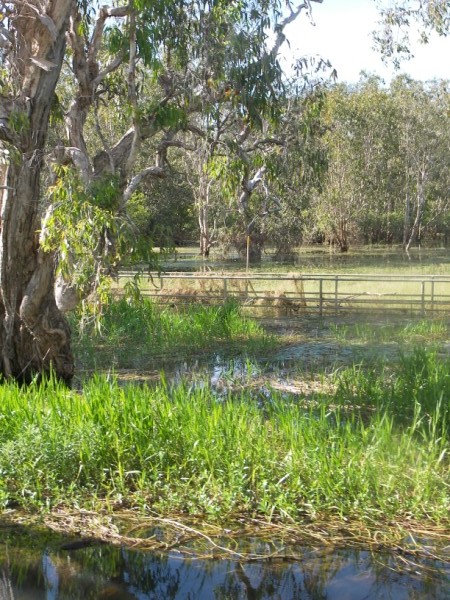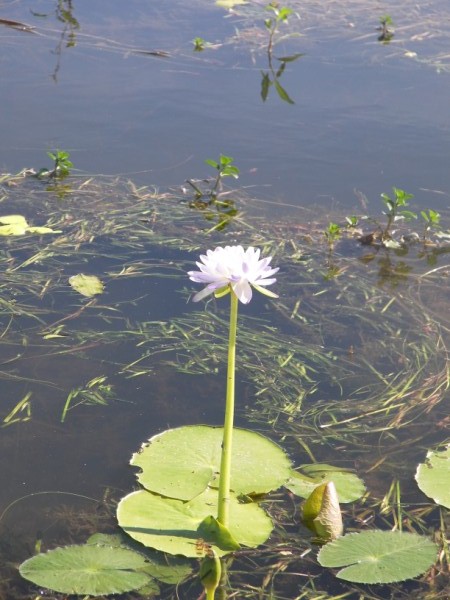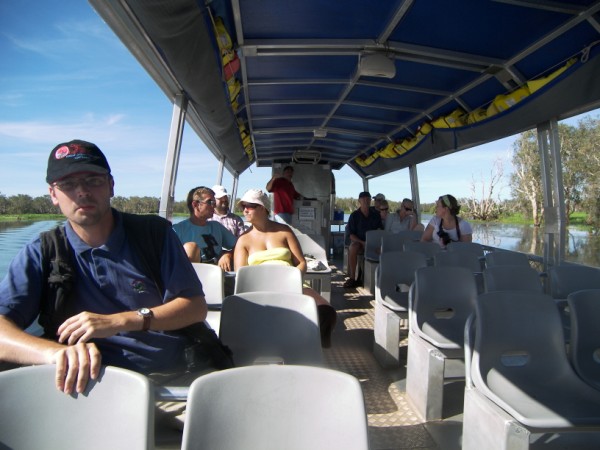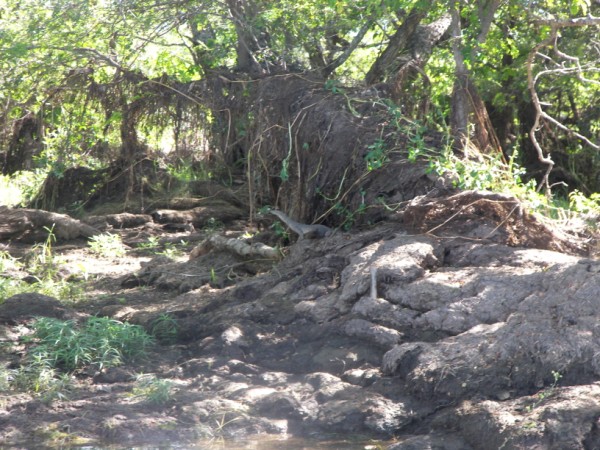 A crocodile ... fishing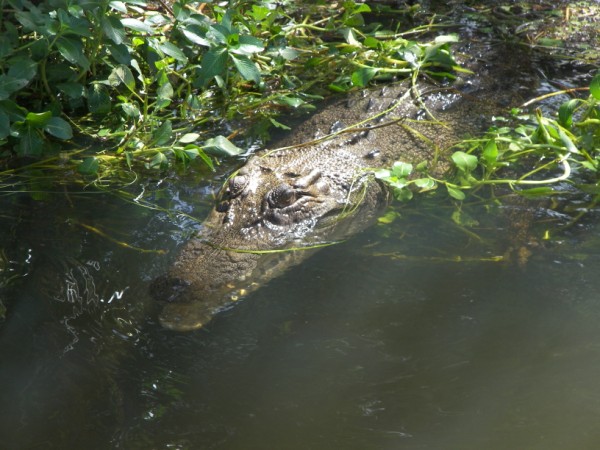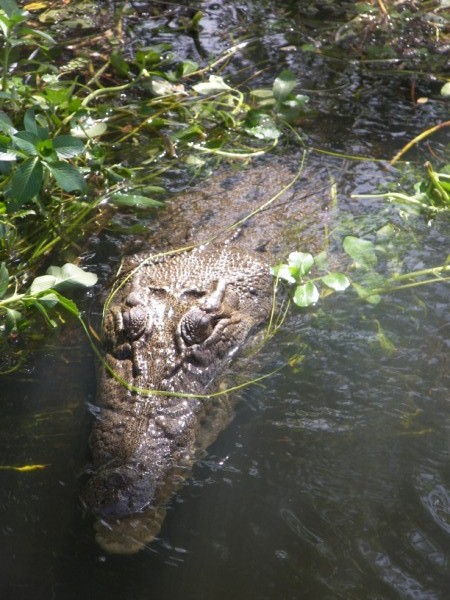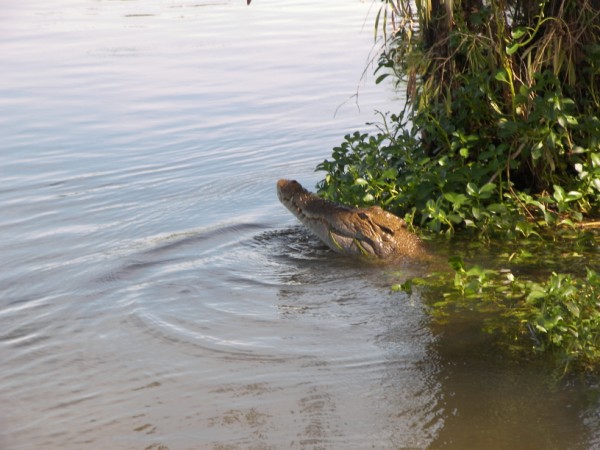 It is the end of the wet season.
Many roads are still closed.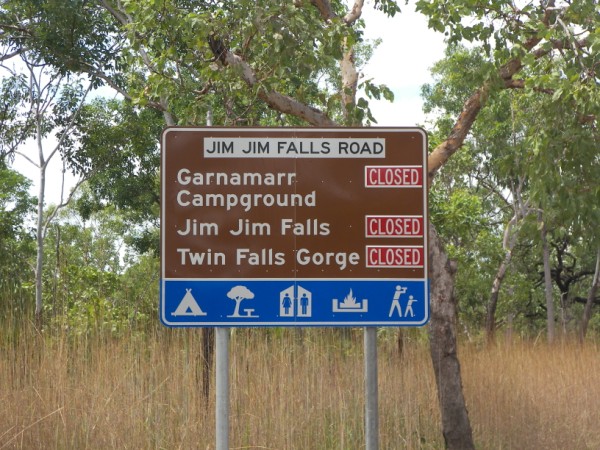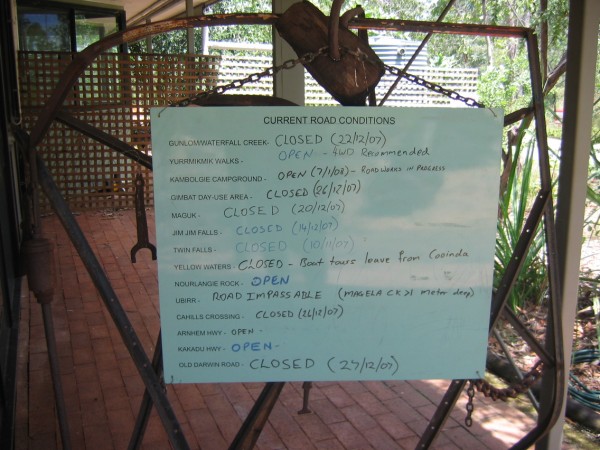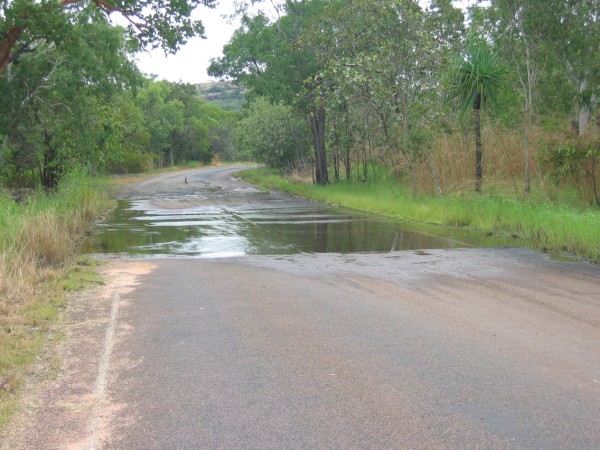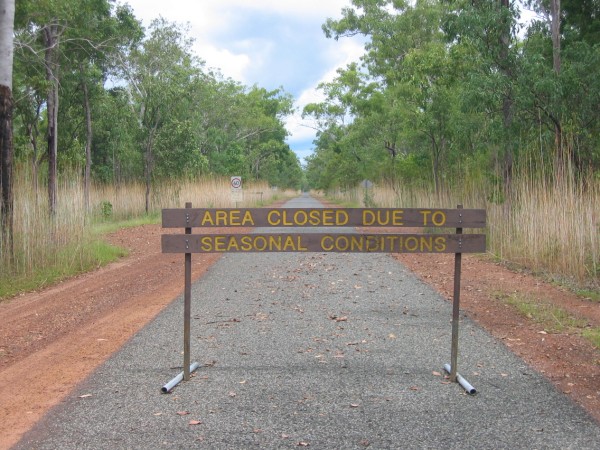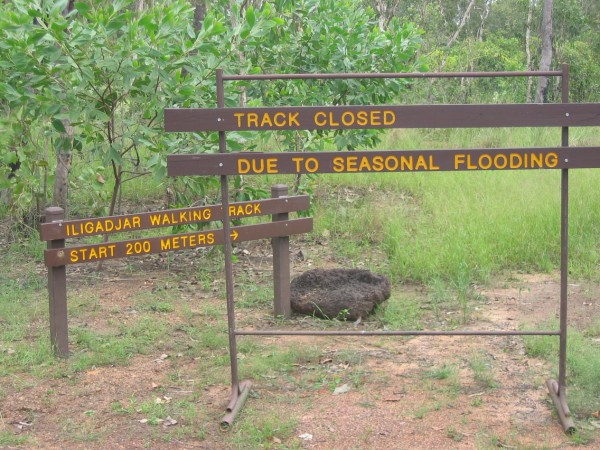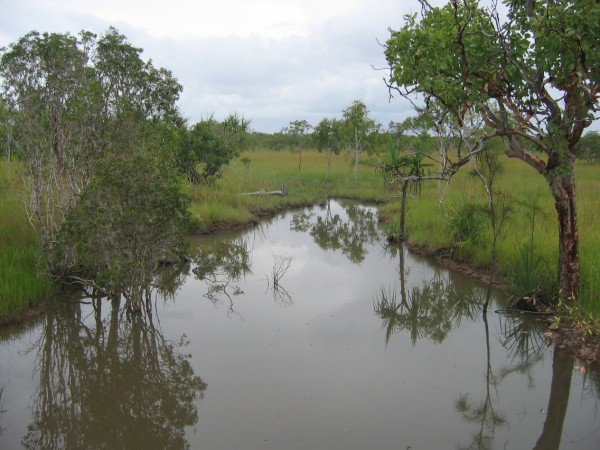 Due to the big distances even the dogs take the caare to go for a walk.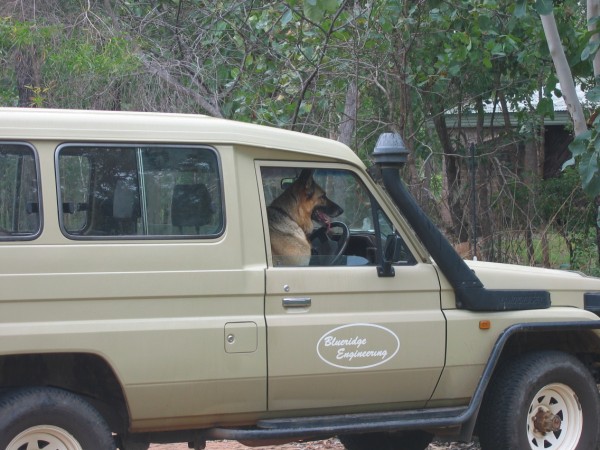 Edith falls.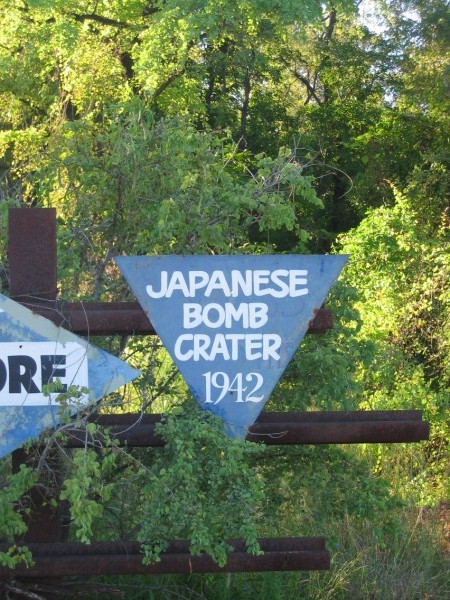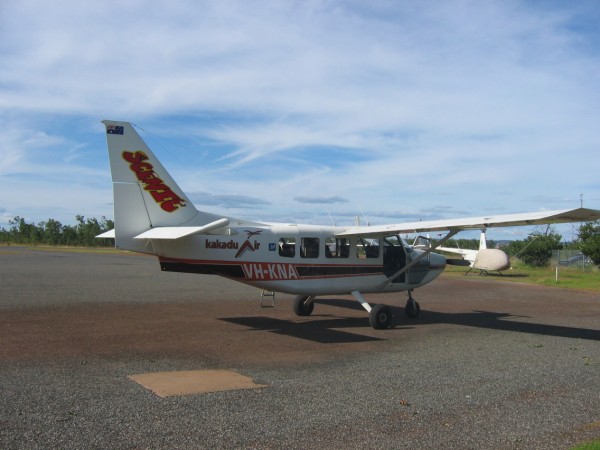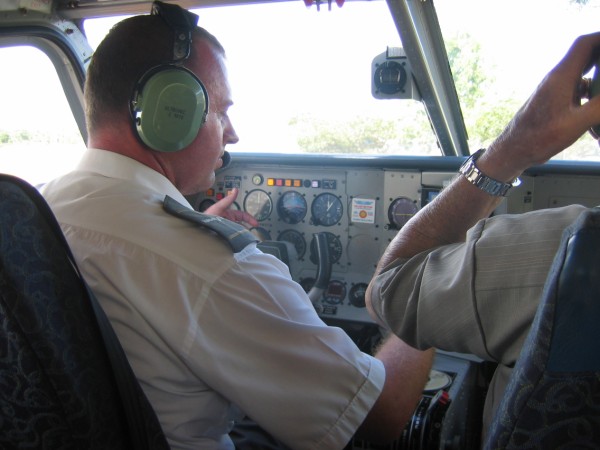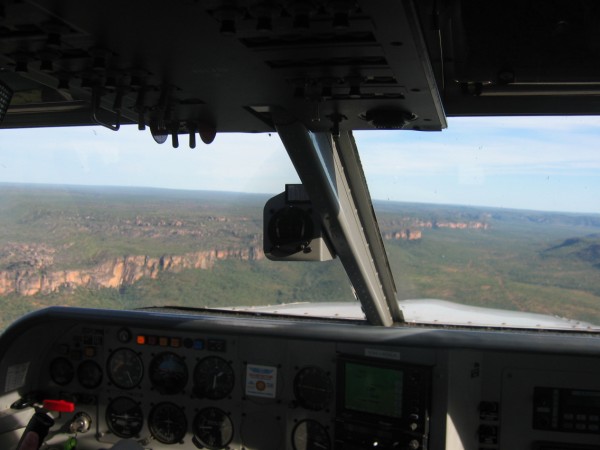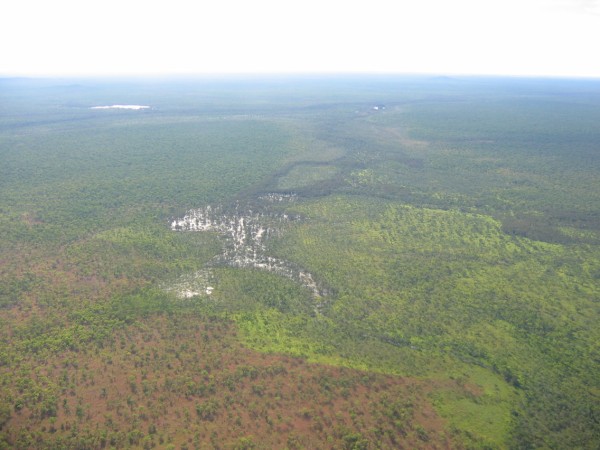 The uranium mine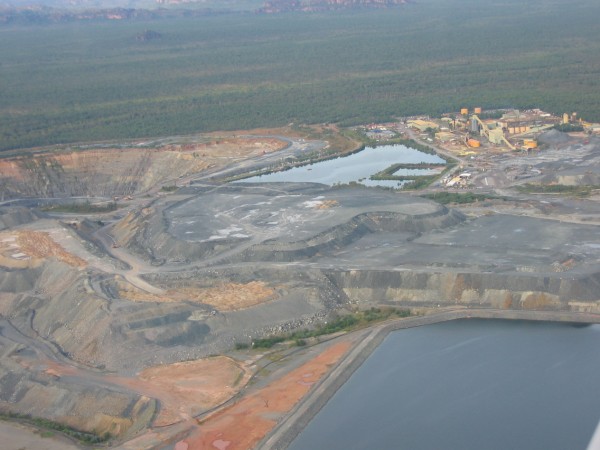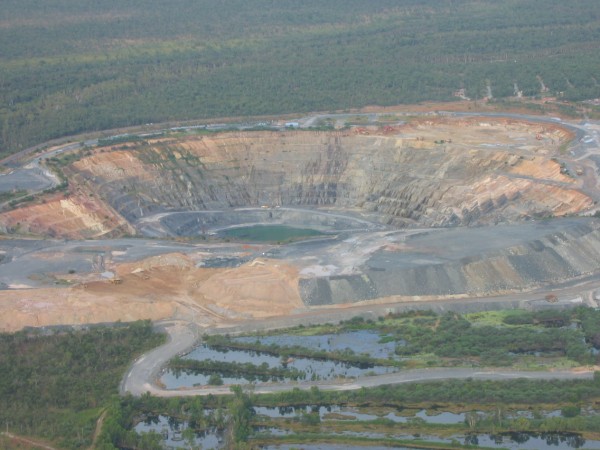 This is what you see at the start of your walk... 45°C walking Trail Temperture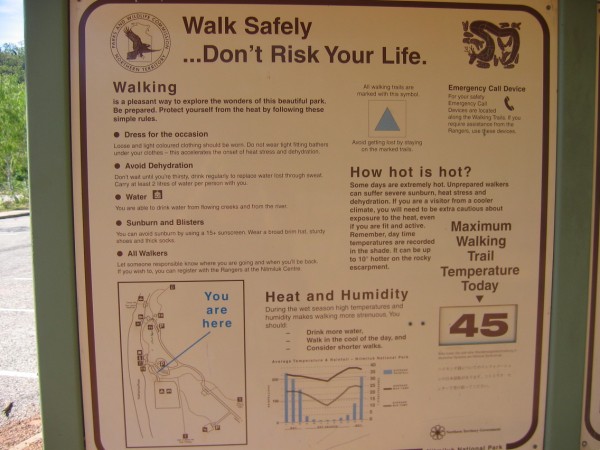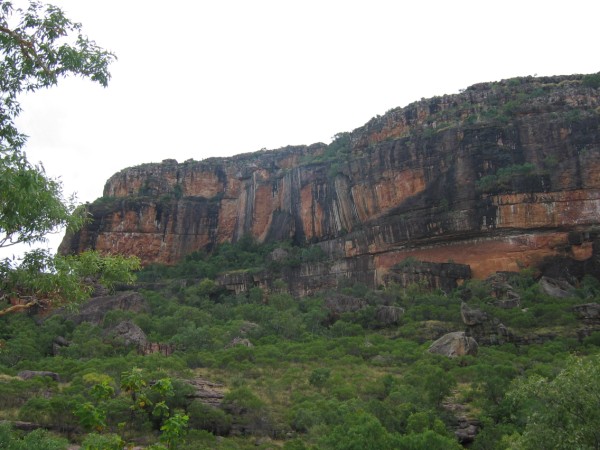 Makes you wish for some rain !!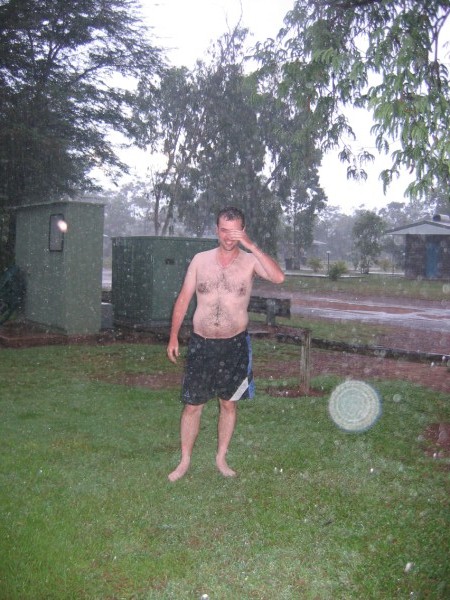 Katherine Gorge National Park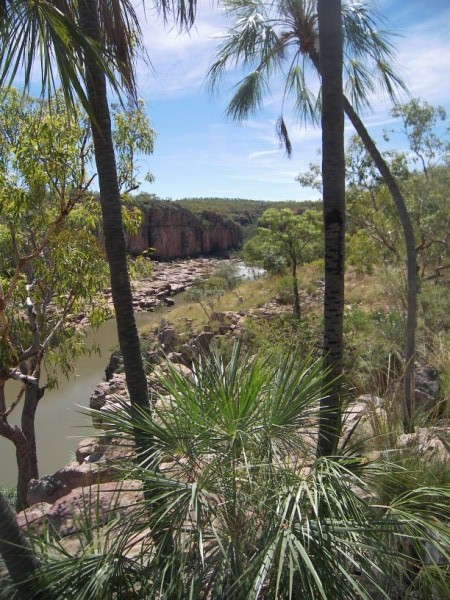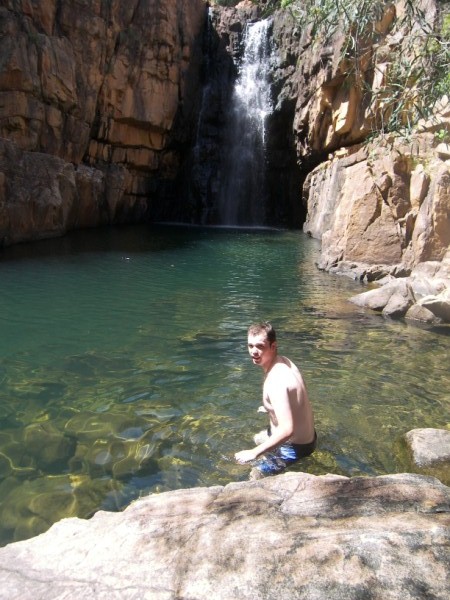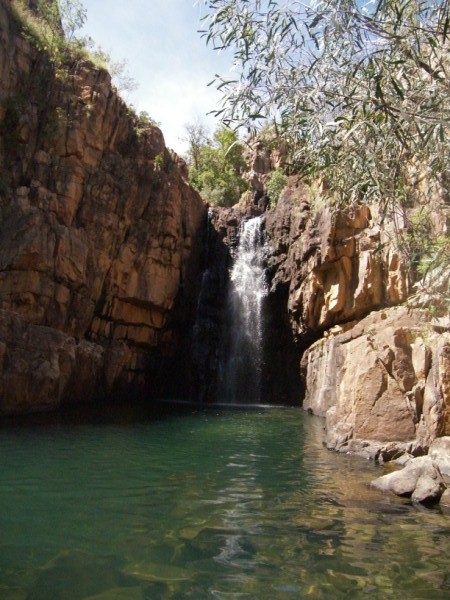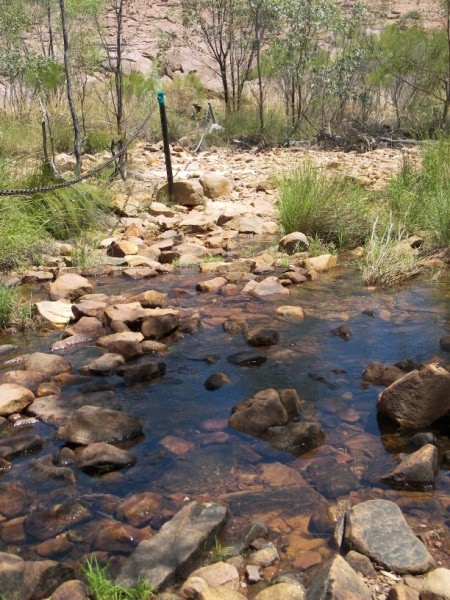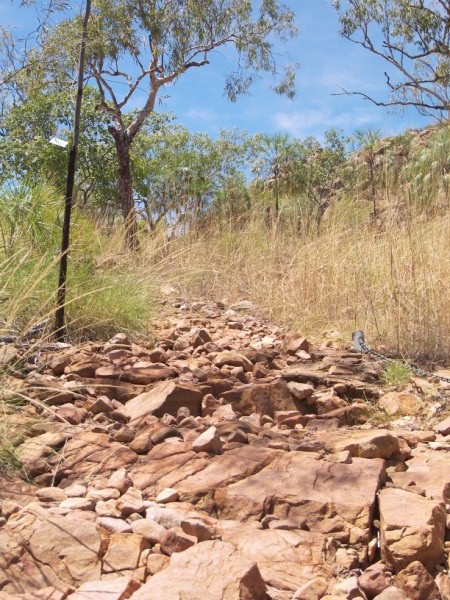 Our Hostel @ Kununurra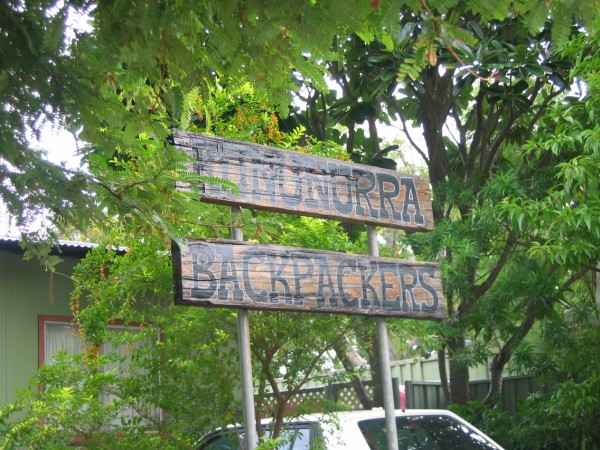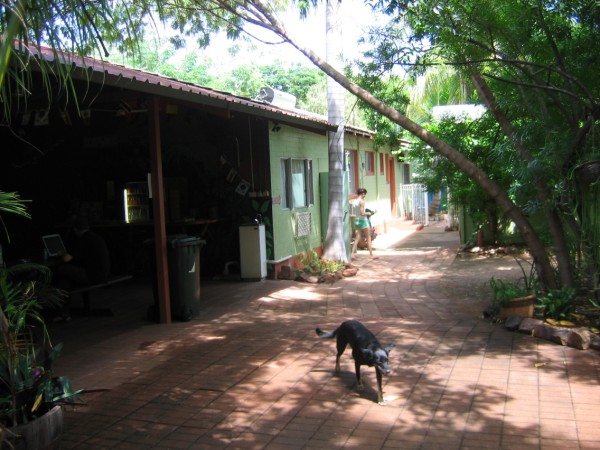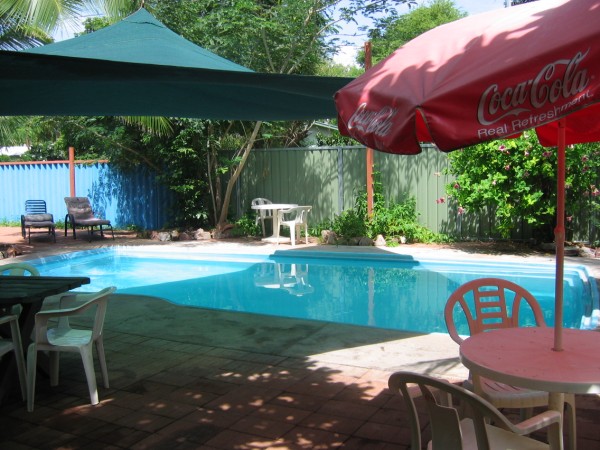 The girl hasn't cleaned the room yet .... 2 single male traveling ...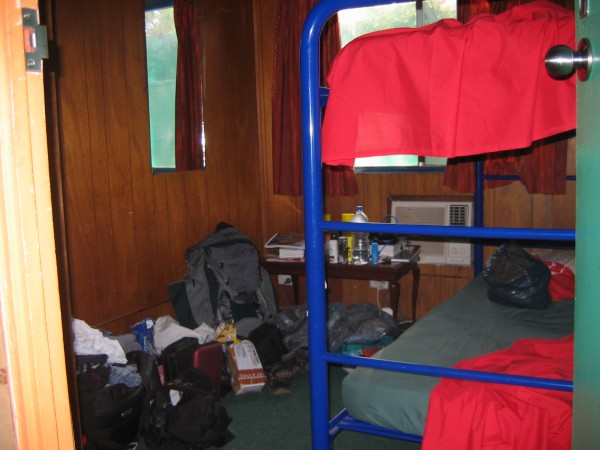 A sign we saw during our trip today ... NO PHOTOSHOP ... real picture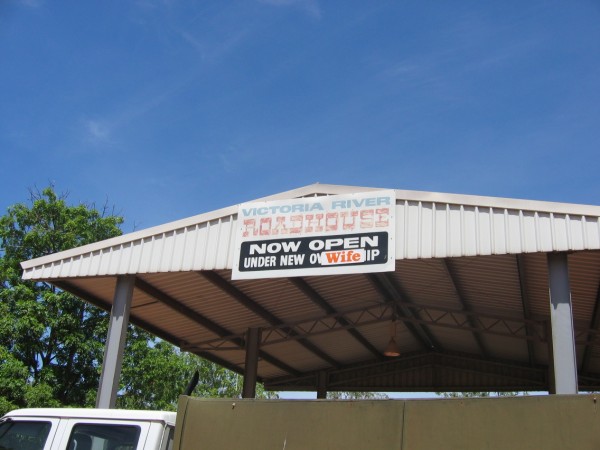 We went to see a movie tonight...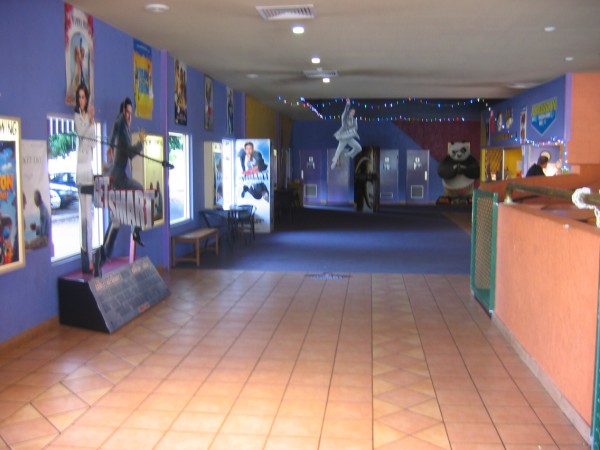 Poor girl didn't know we were 'mystery shoppers' (client mystère for the frenchies)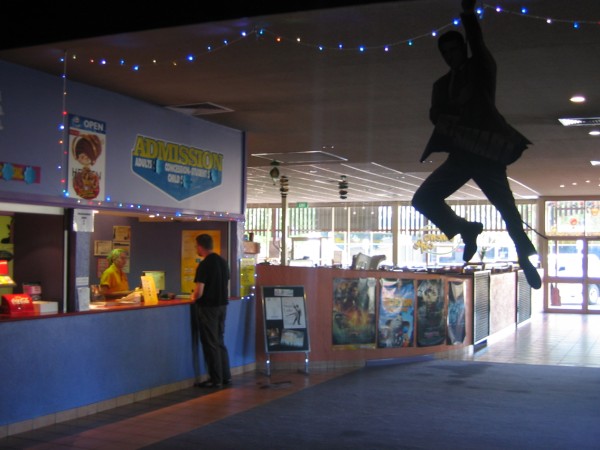 There was already a small Barco projector installed with a Kodak Server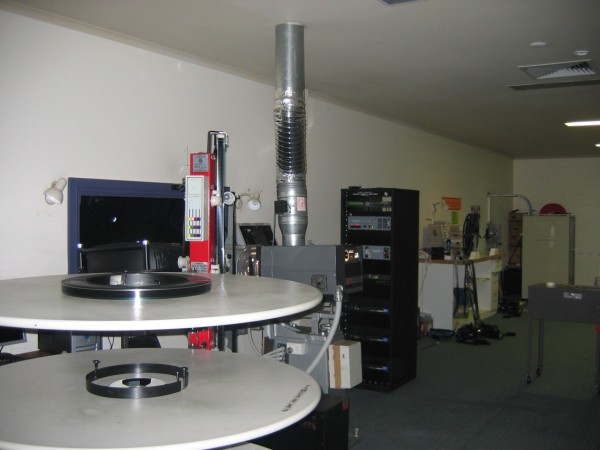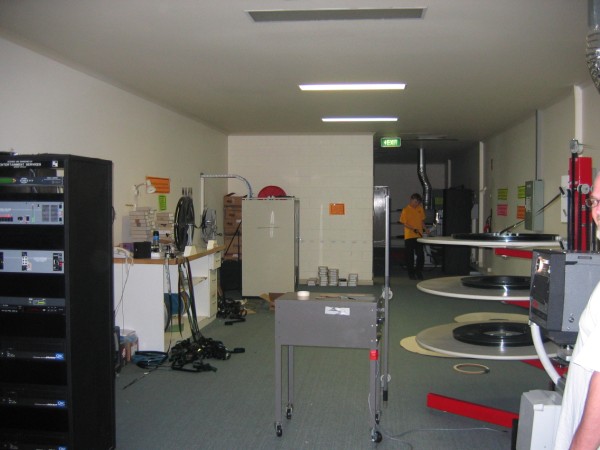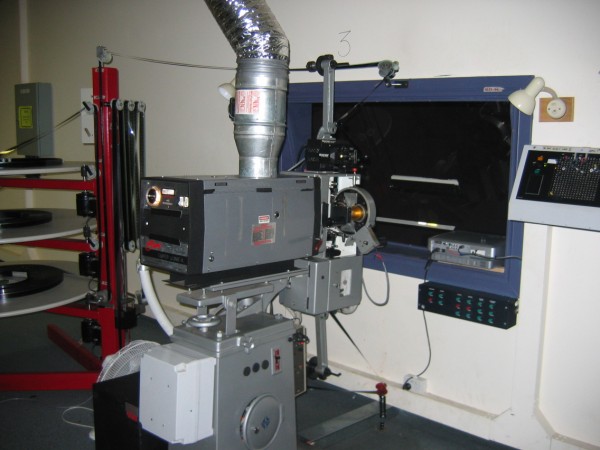 We had a little chat with the 'crew' on what to change / repair / fix / make better / update.
Made the operator stop the movie once to fix some stuff during the screening.
We missed a little bit 'our' screens and sound.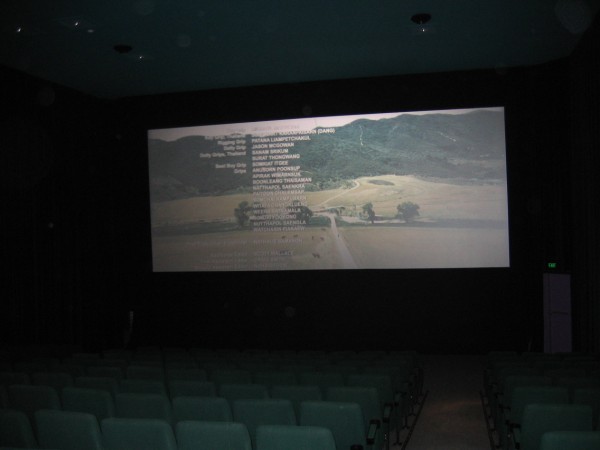 Lake Argyle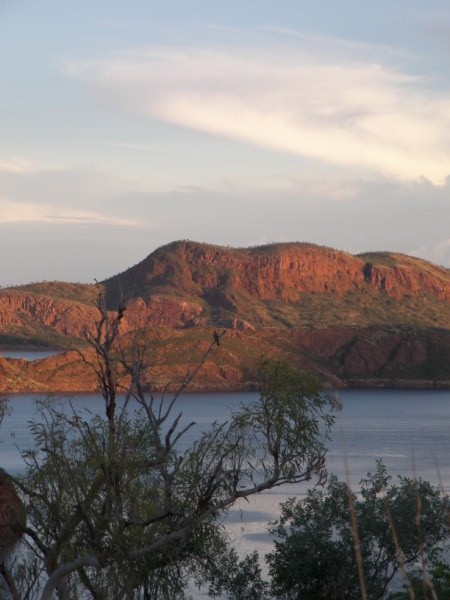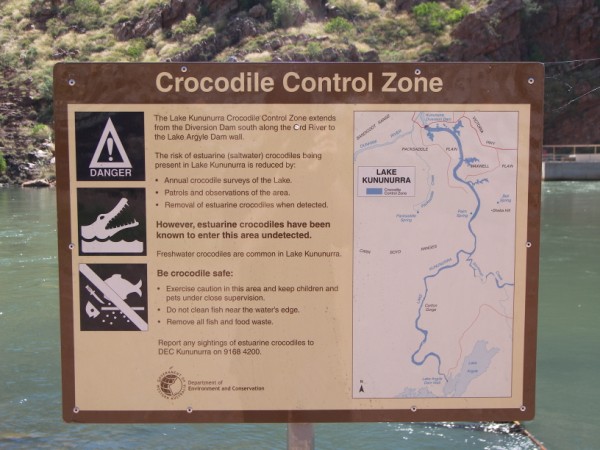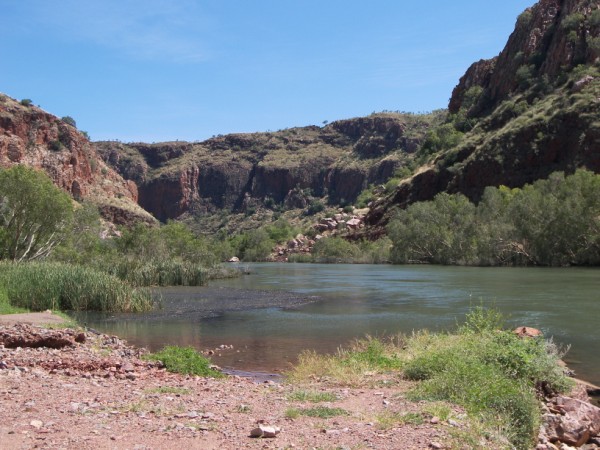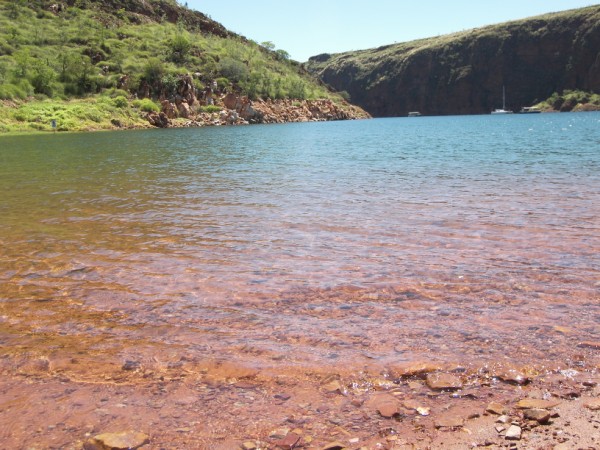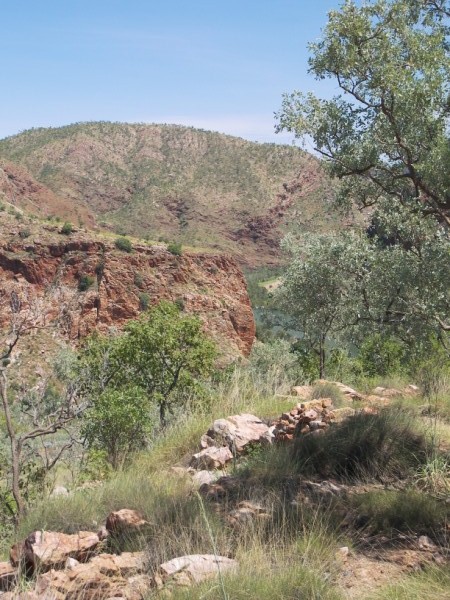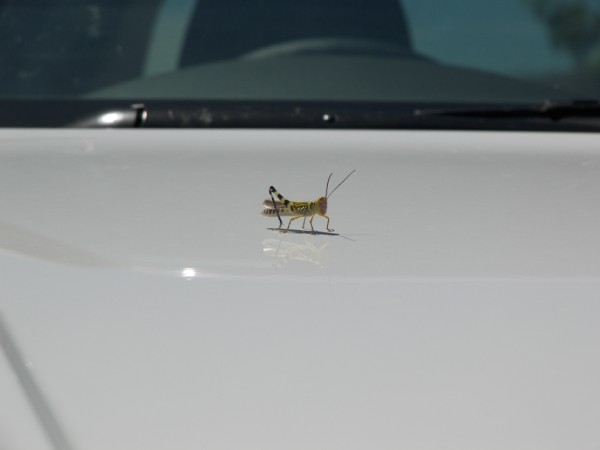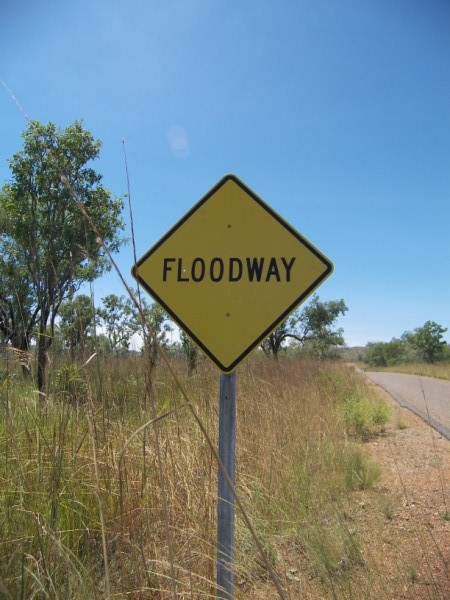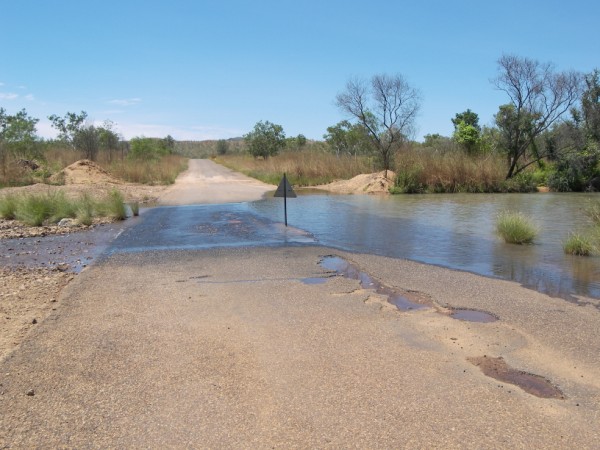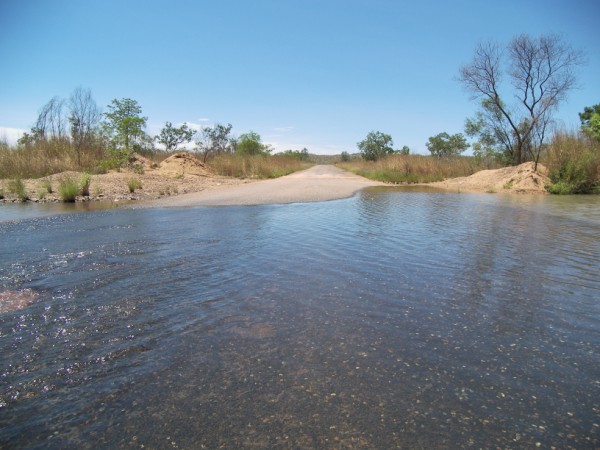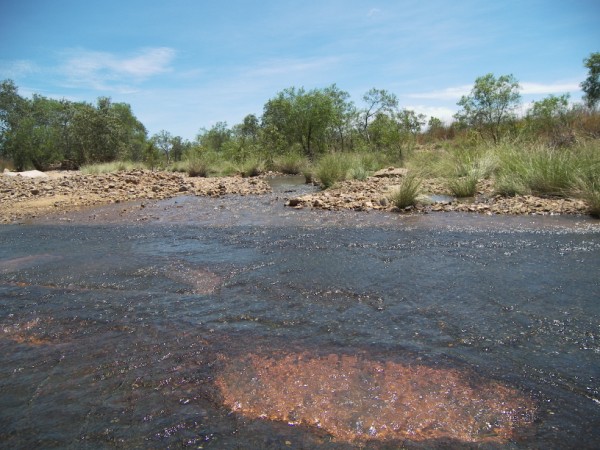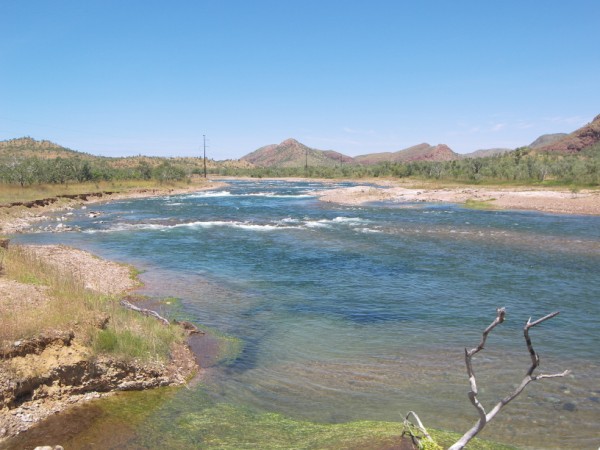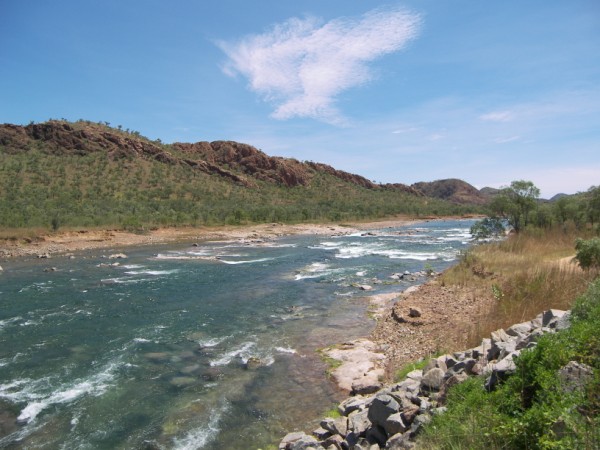 Sunset Cruise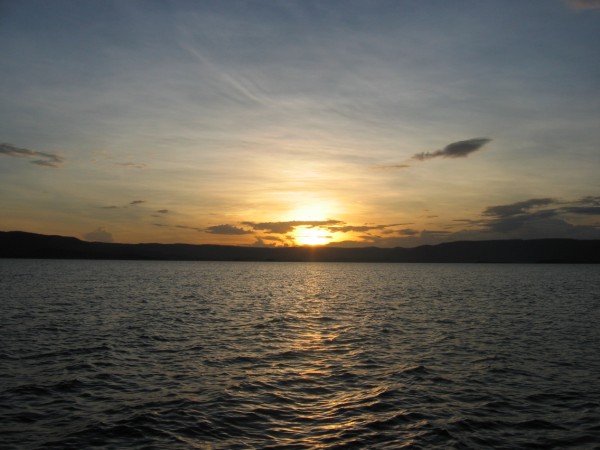 Always with a glass of champaigne that boy...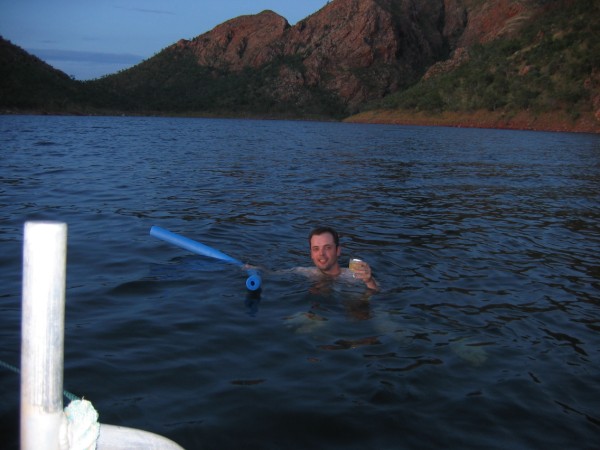 The Kimberleys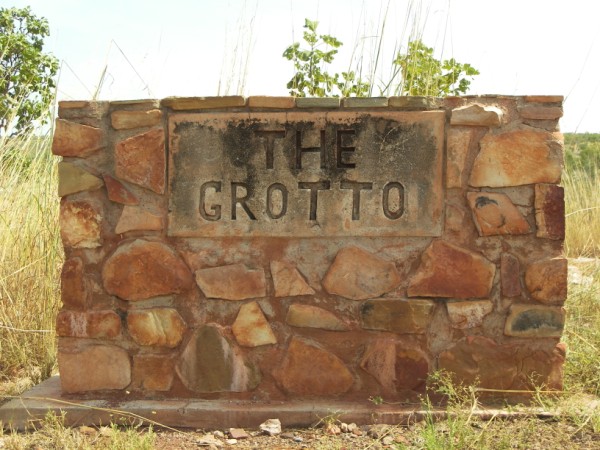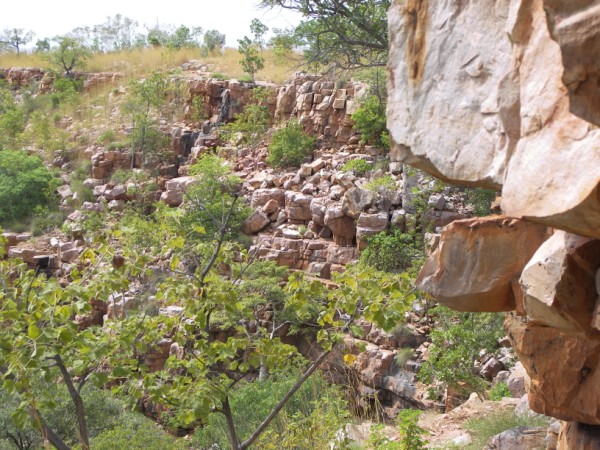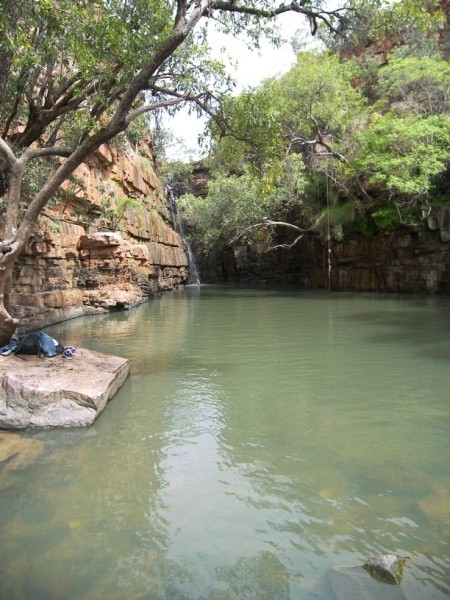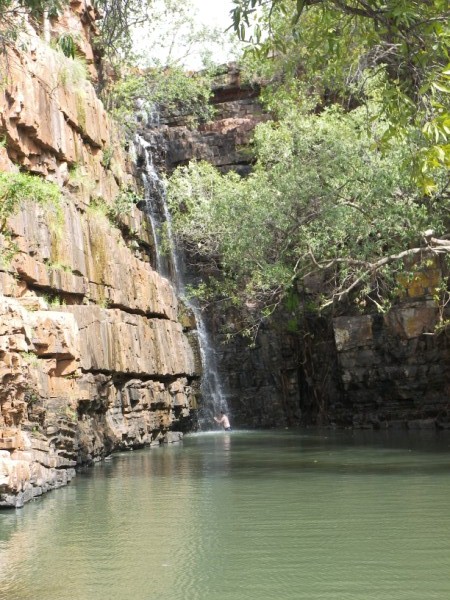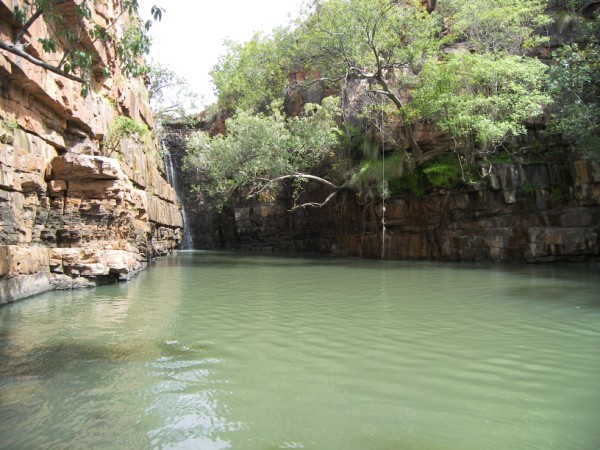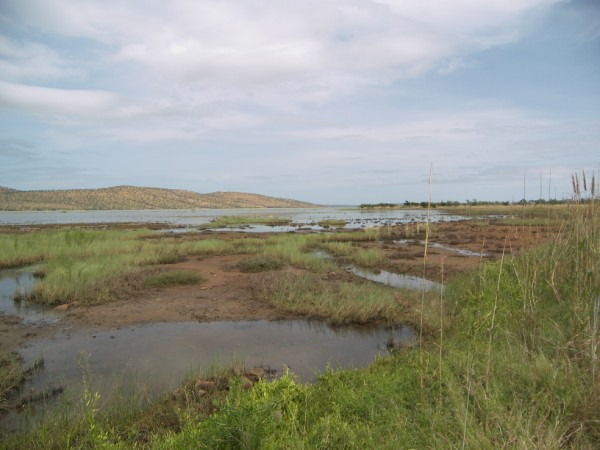 Wyndham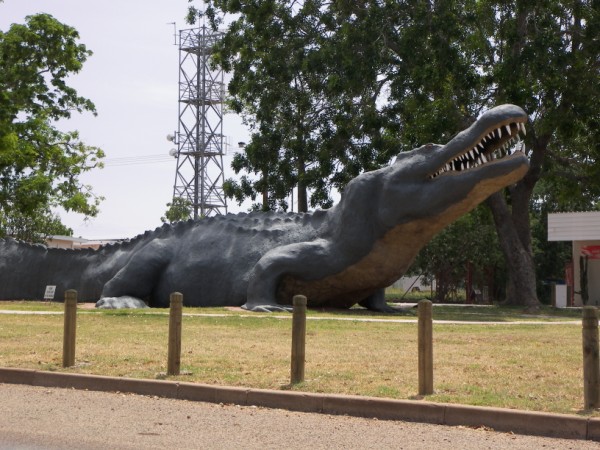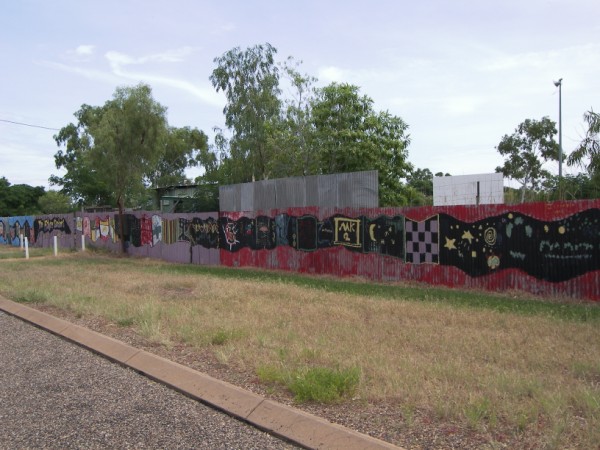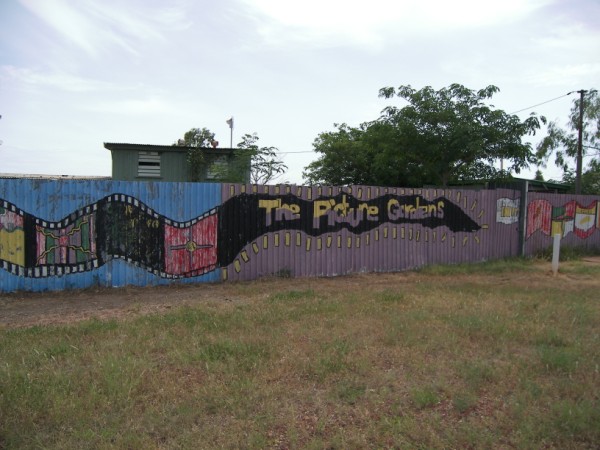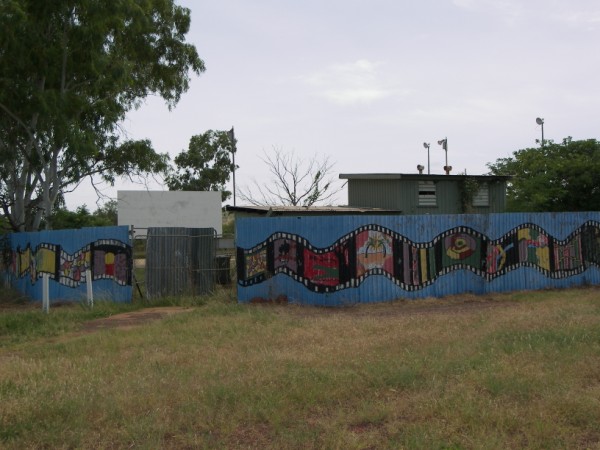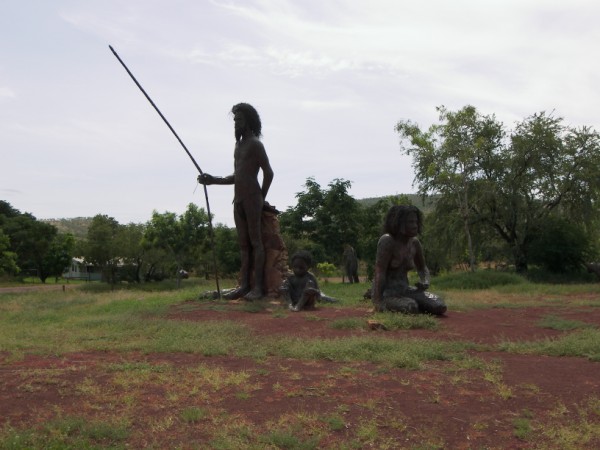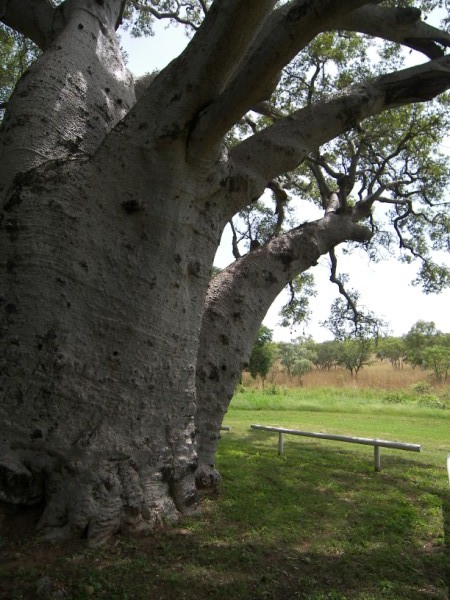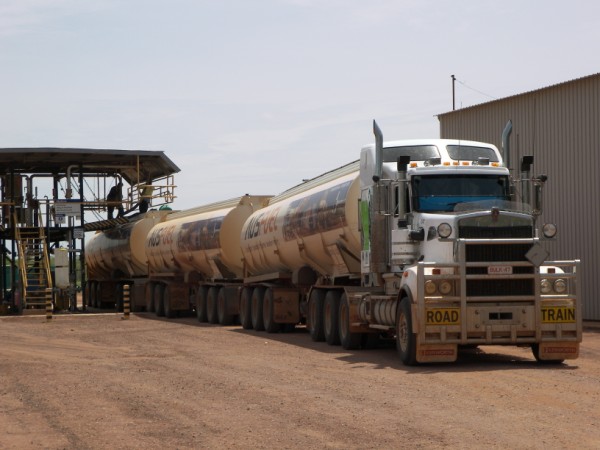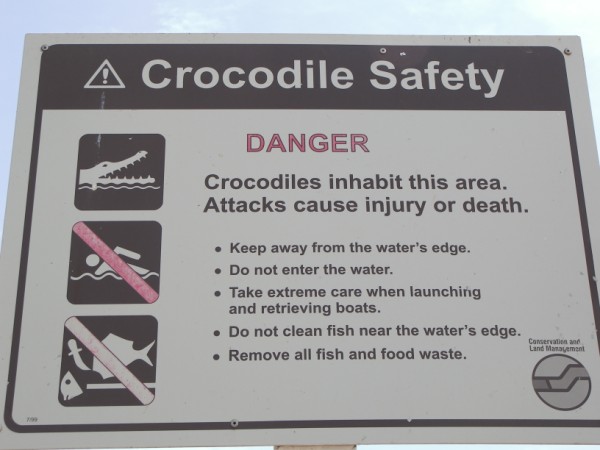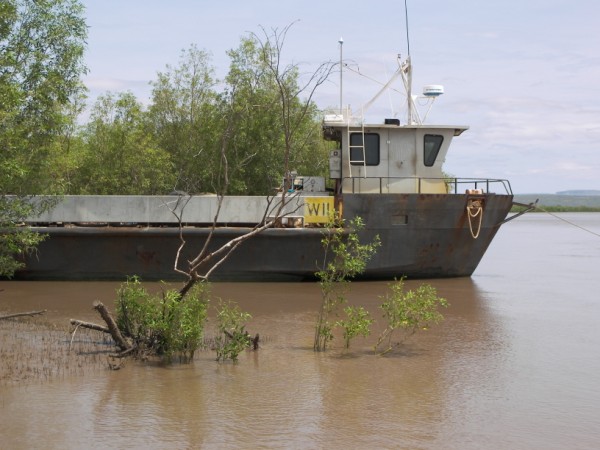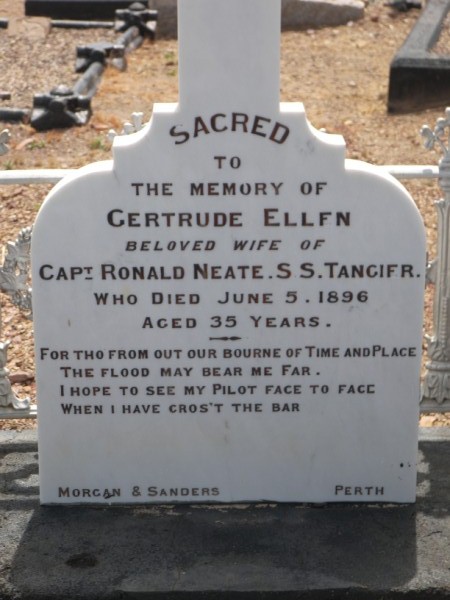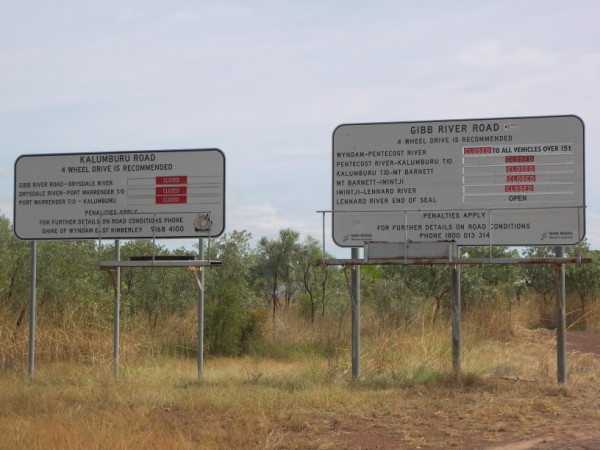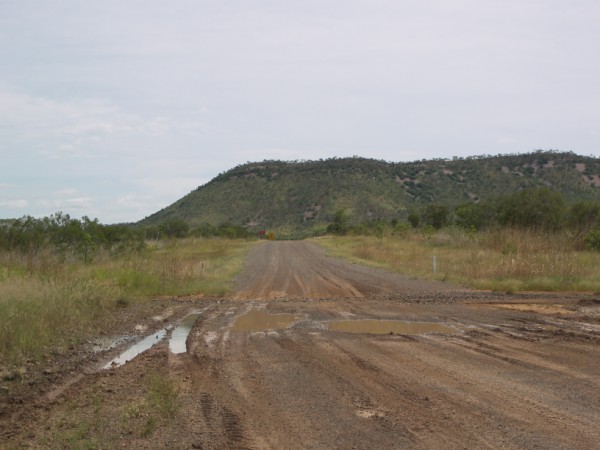 A quarantine checkpoint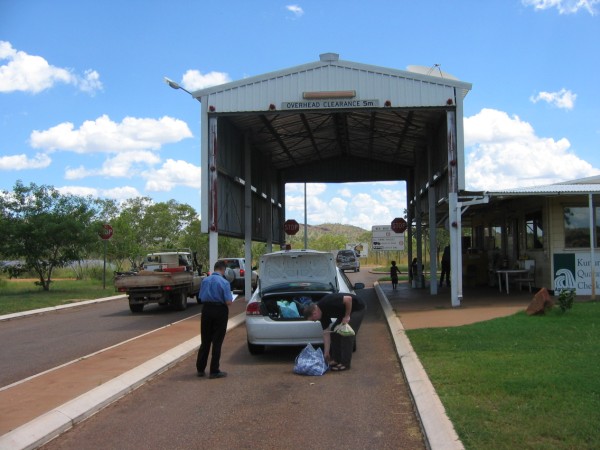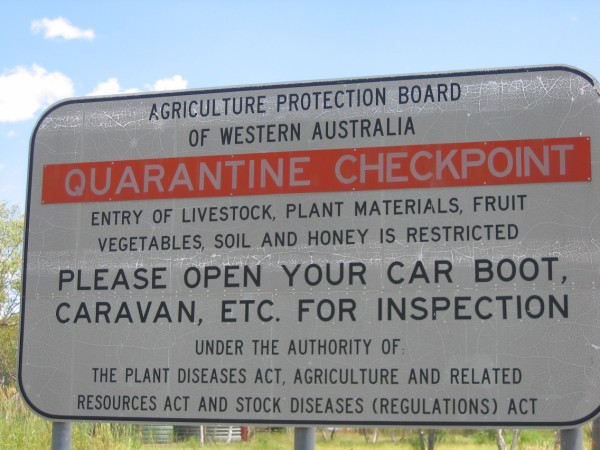 A video of overtaking a roadtruck
Katrine,
Hot water springs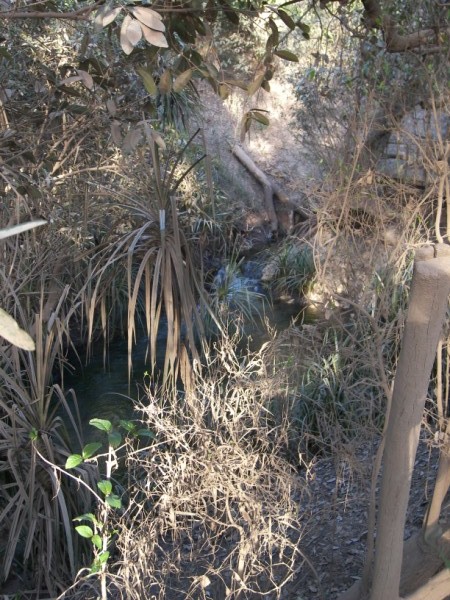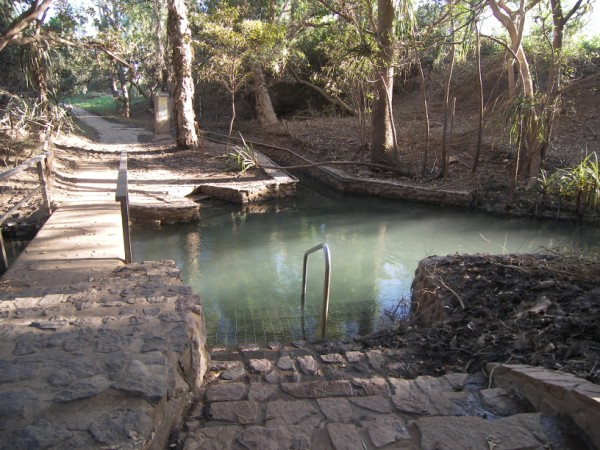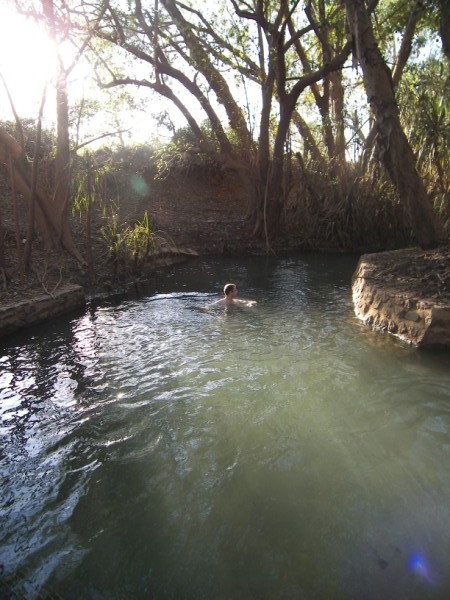 Loic has bought a big souvenir ....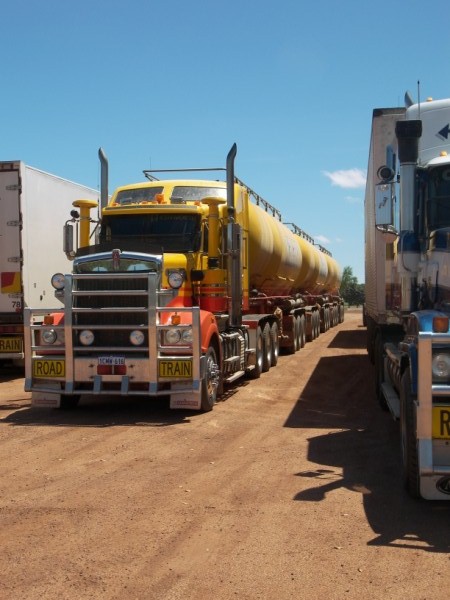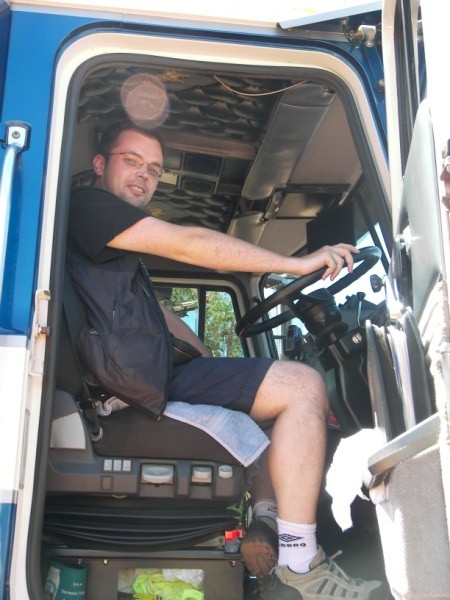 The oldest pub of Australia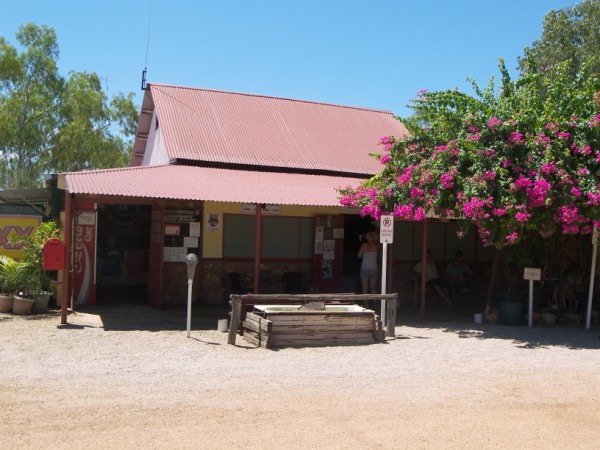 Everybody leaves something behind ...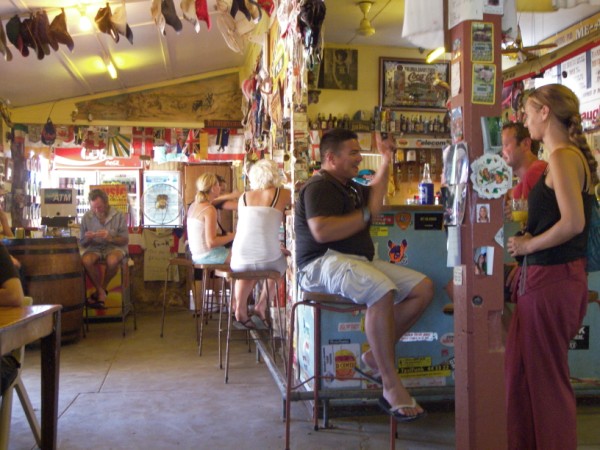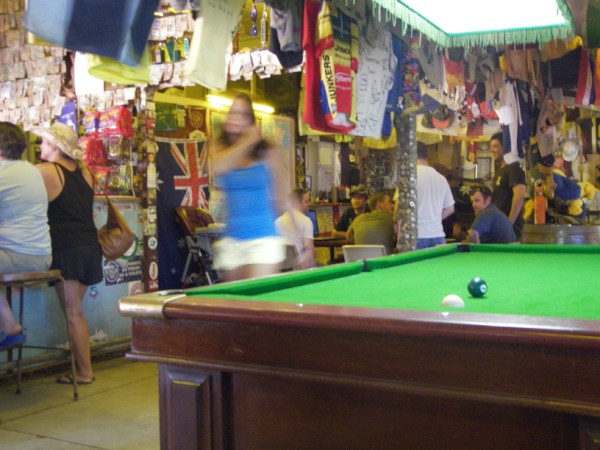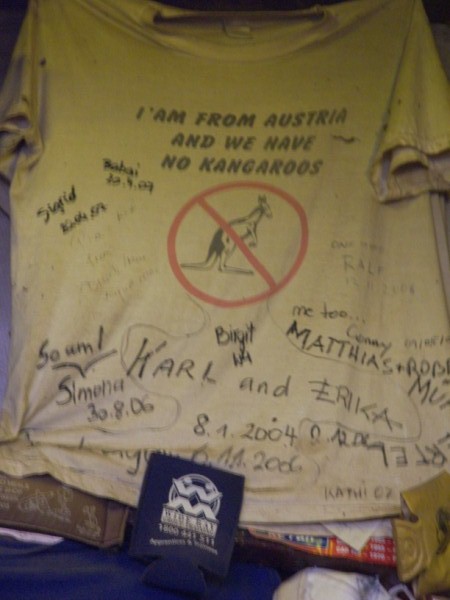 We also left a little souvenir.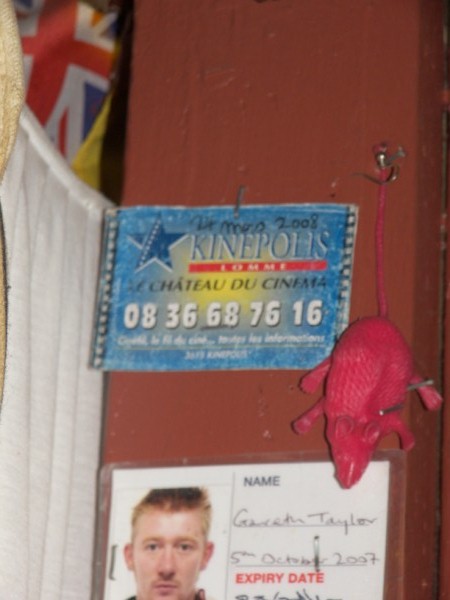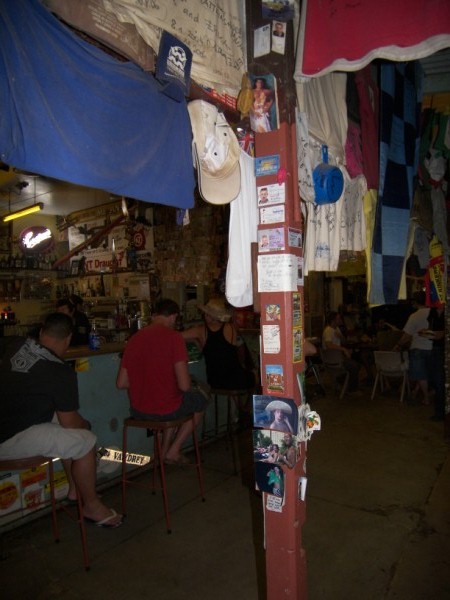 On the road pictures
From Alice Springs to Katrine
Cool that there is cruise control ....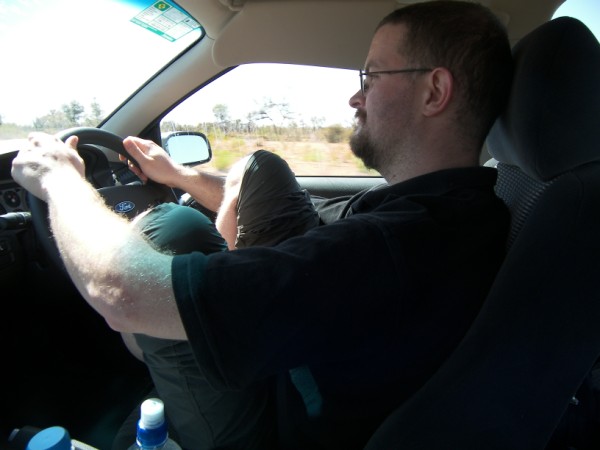 Euh this is a .....
Barrow Creek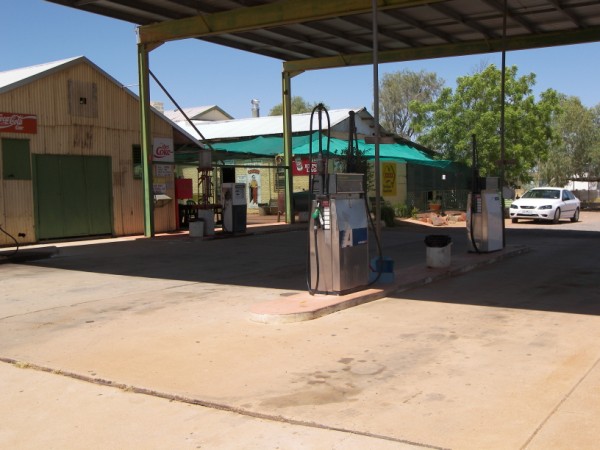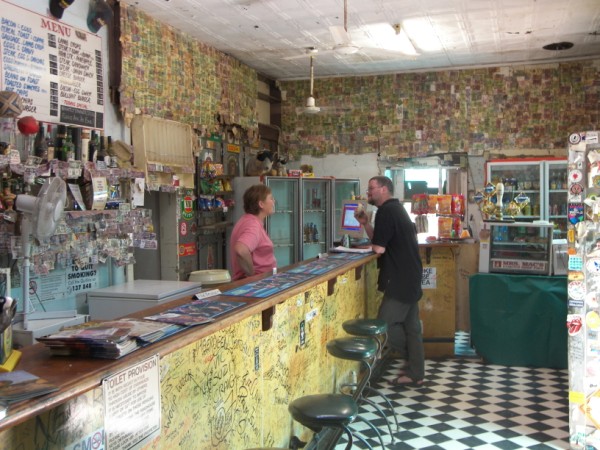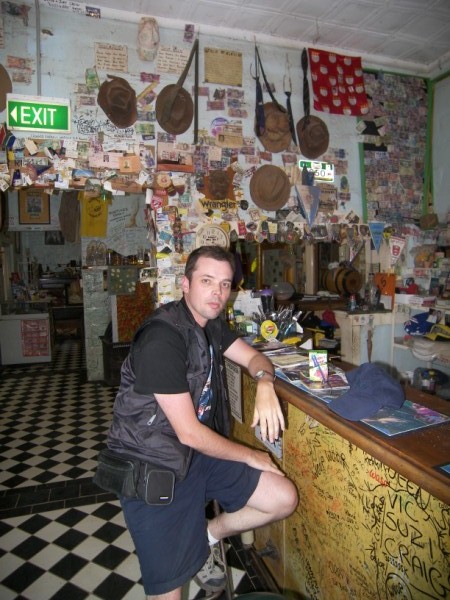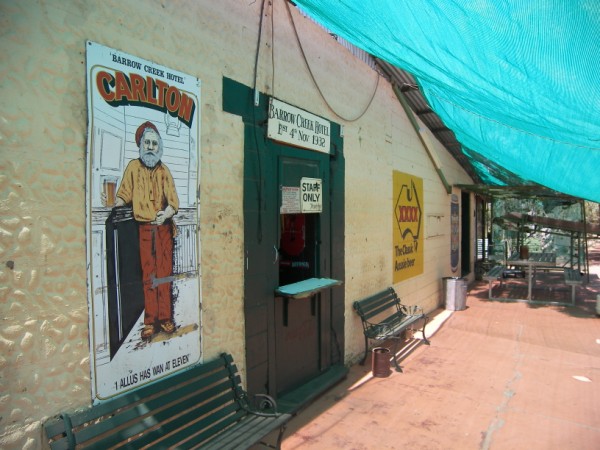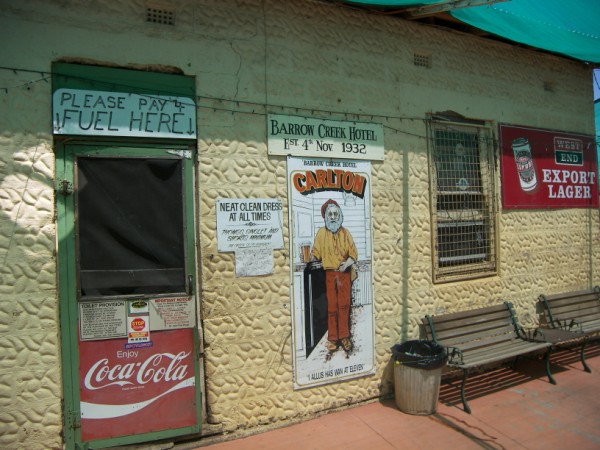 A stop @ Wycliff Well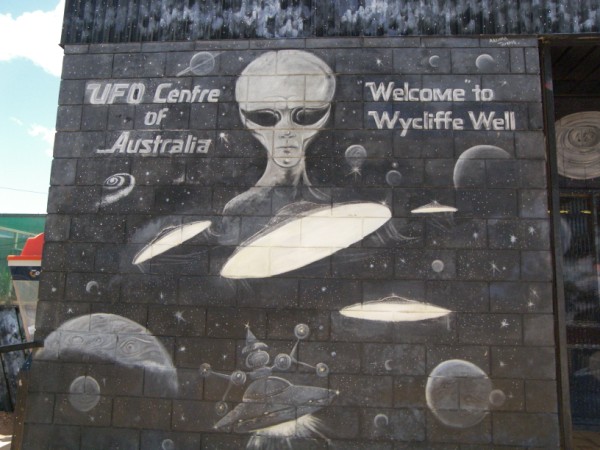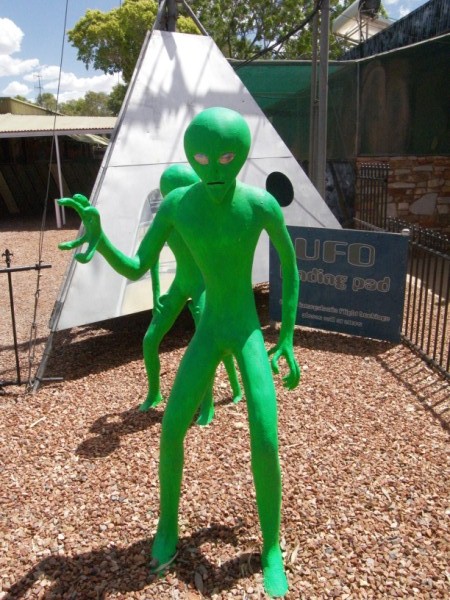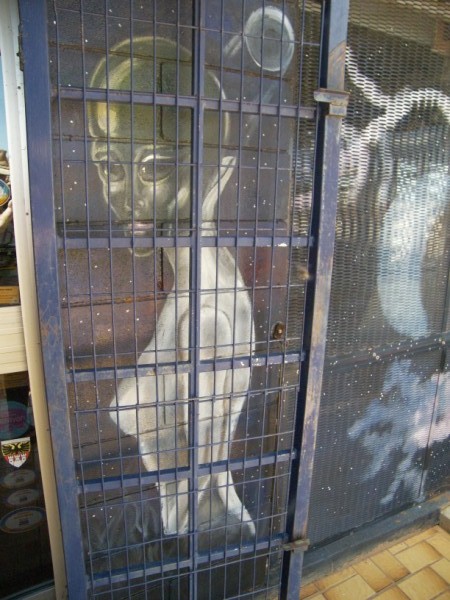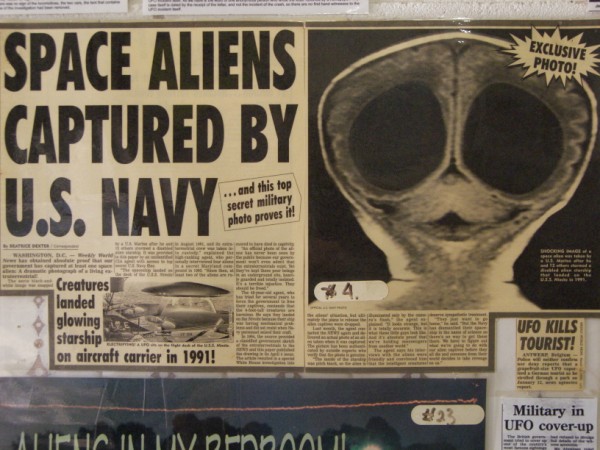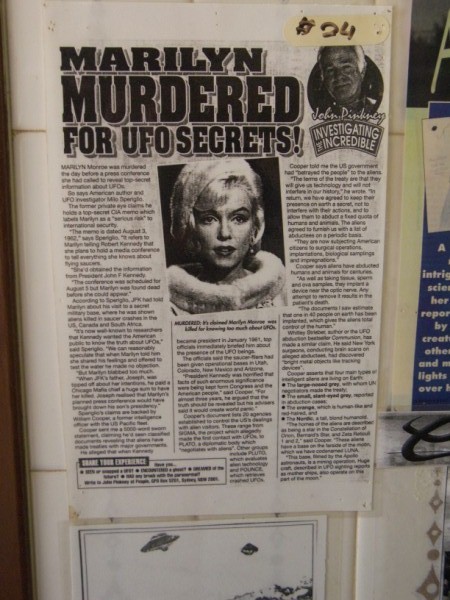 The Devils Marbles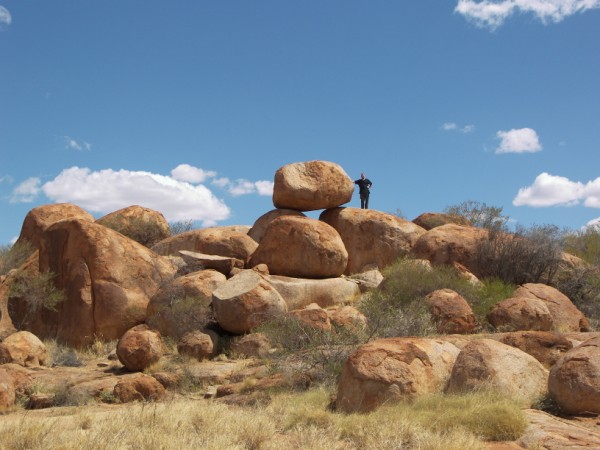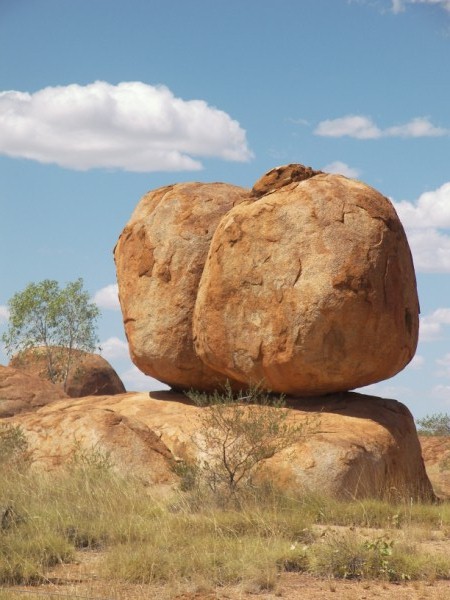 A short stop @ the bottle shop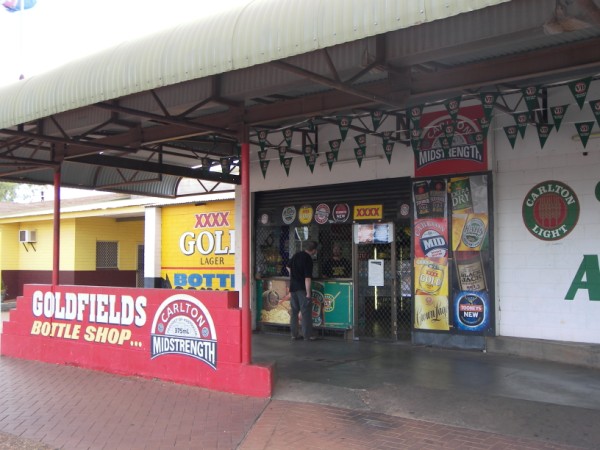 Sinds Loic loved his first beer I need to buy a bigger reserve...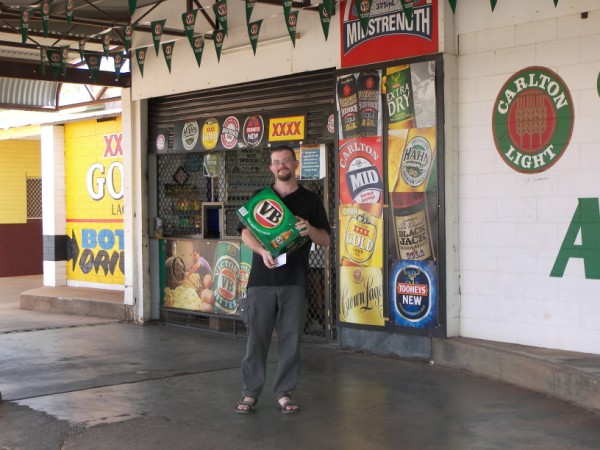 The hostel in Alice Springs
Front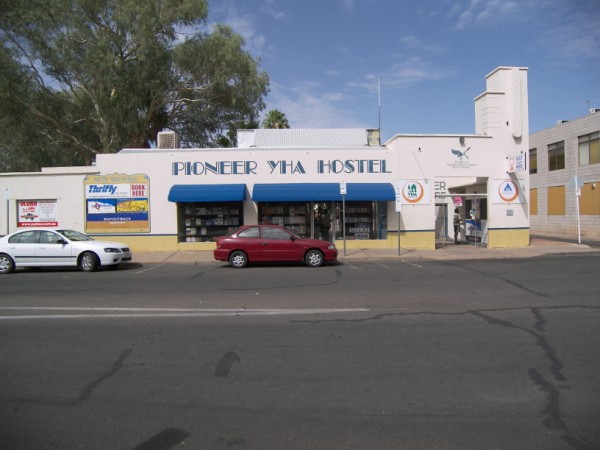 And inside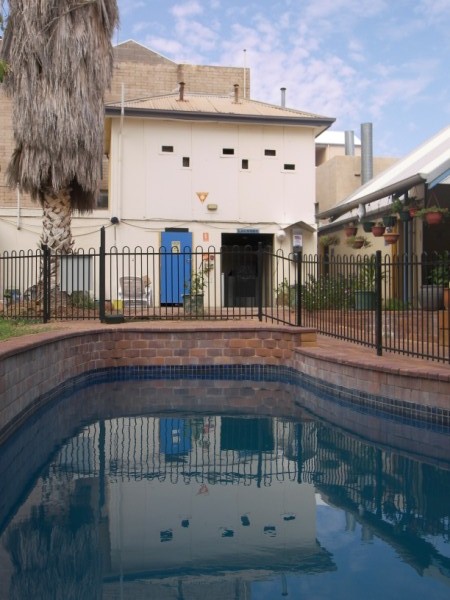 this used to be a cinema (projection cabin)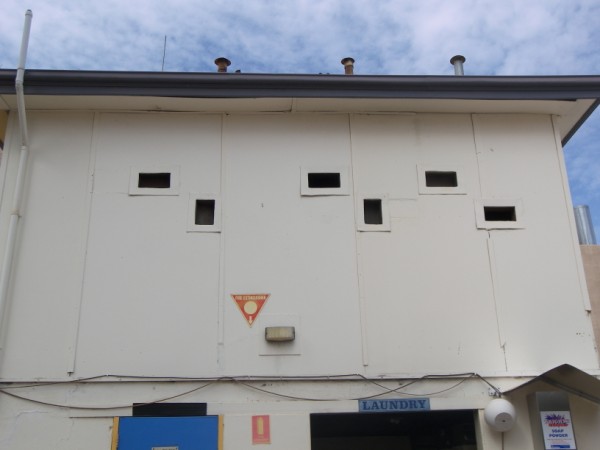 And the screen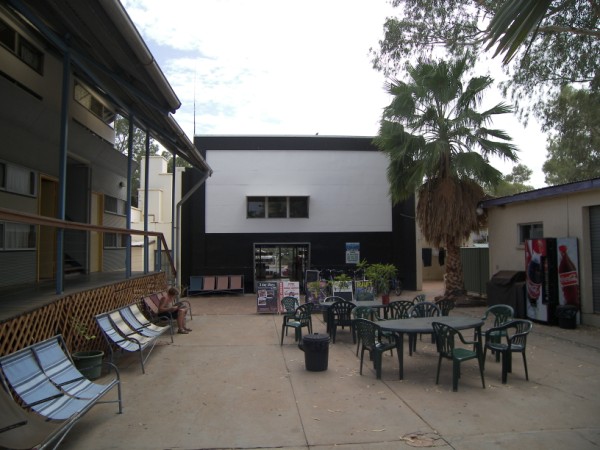 We visited a movie theater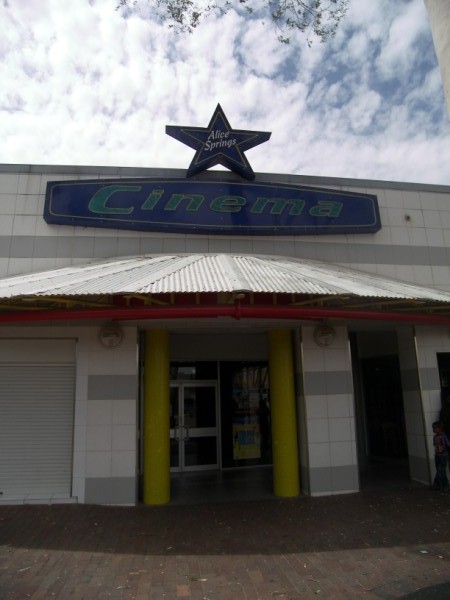 saw 2 movies still not released in france.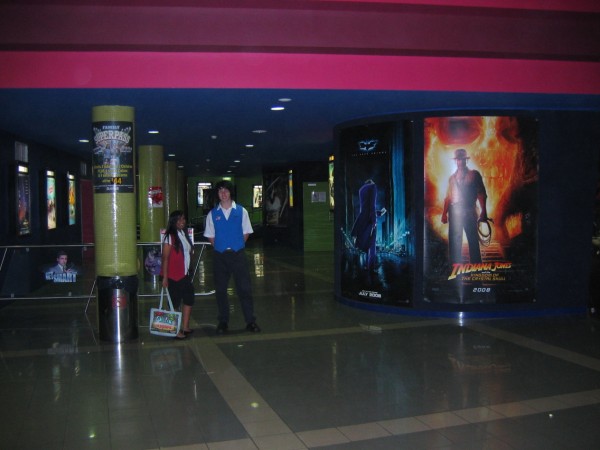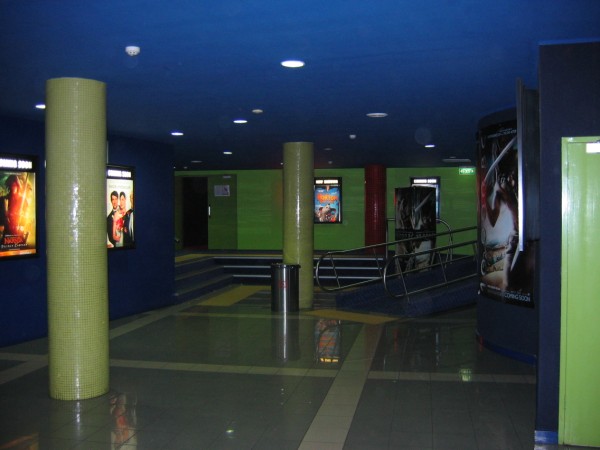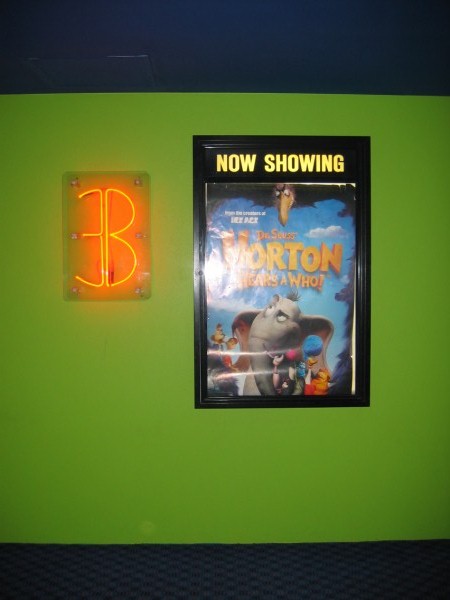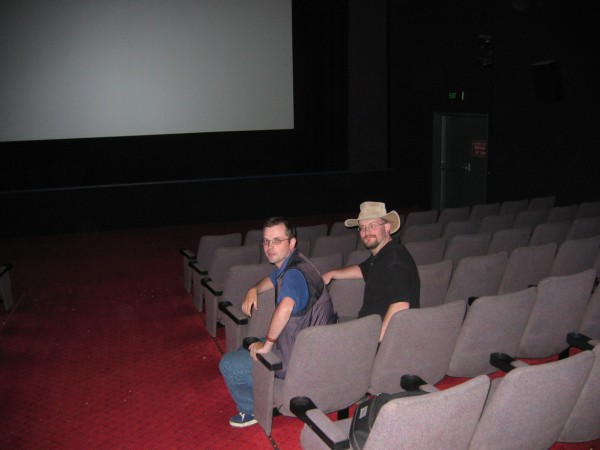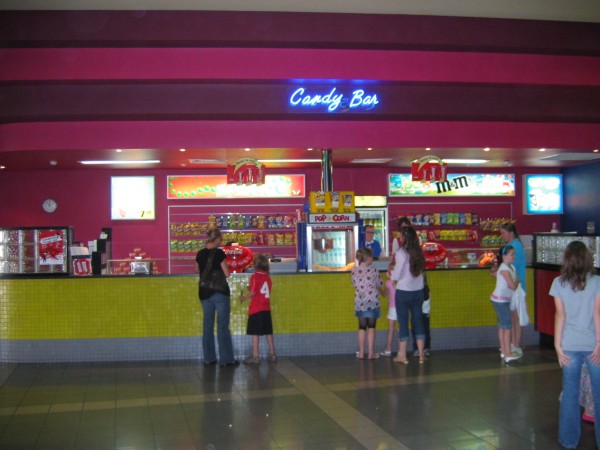 A visit to the Reptile Center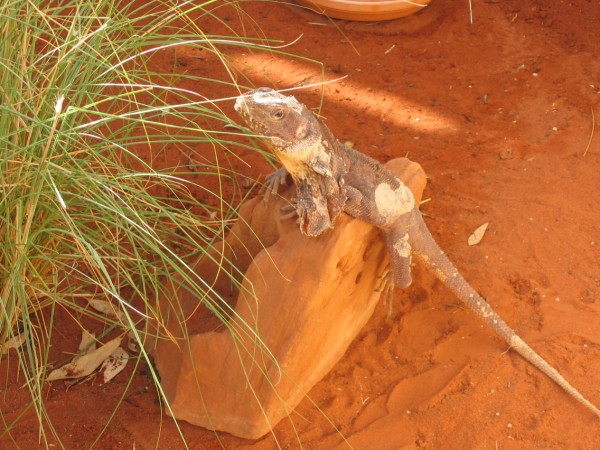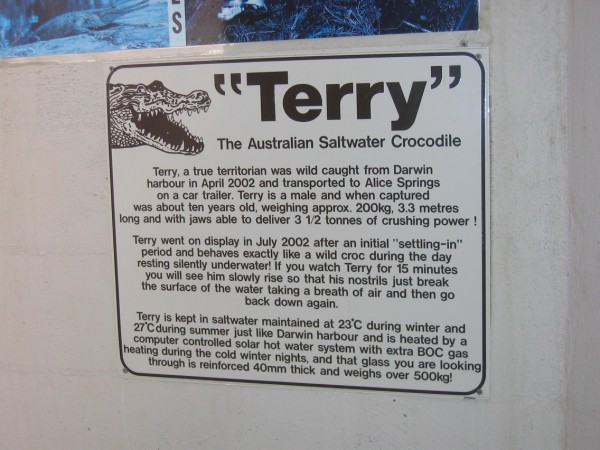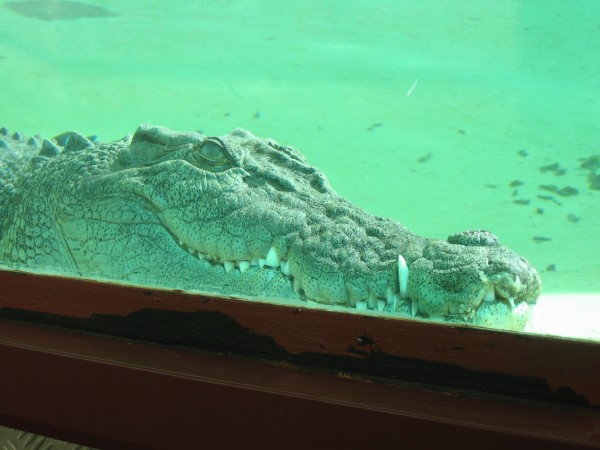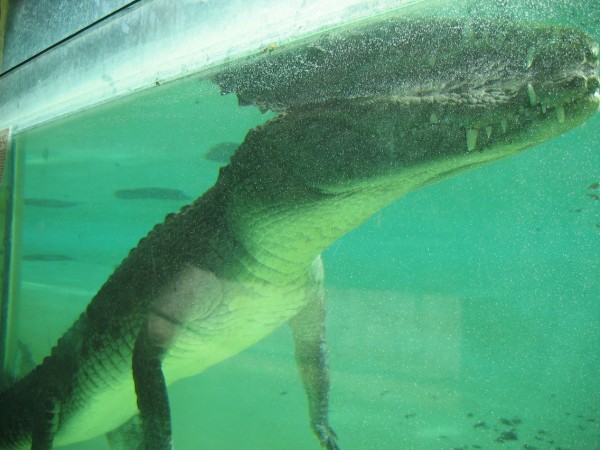 We wanted to try a non sealed road...
tried it for 250m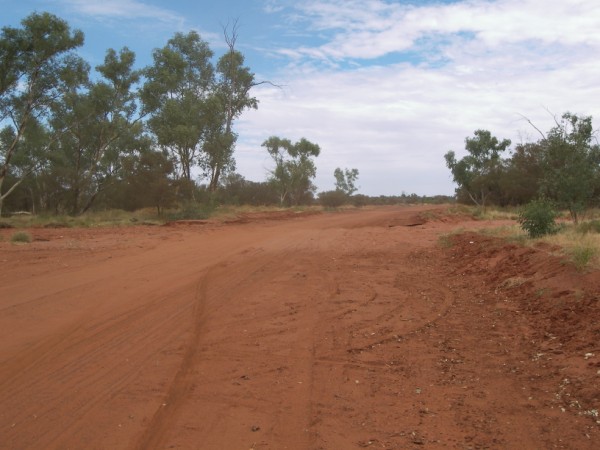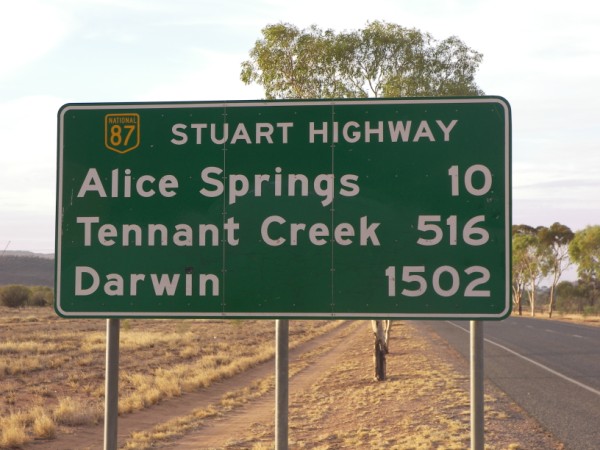 on route to Kings Caynon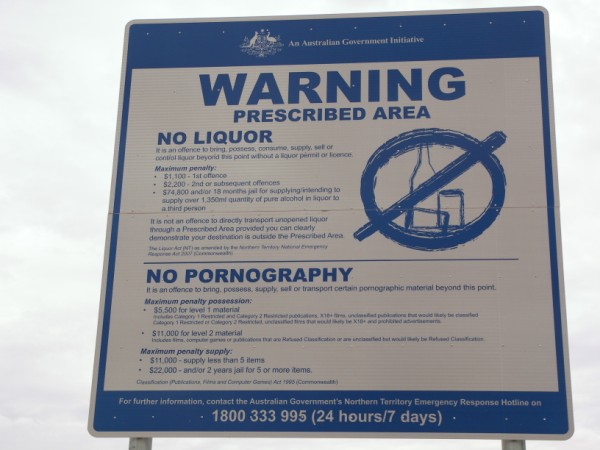 A picture of the 'wild life' walking around the road here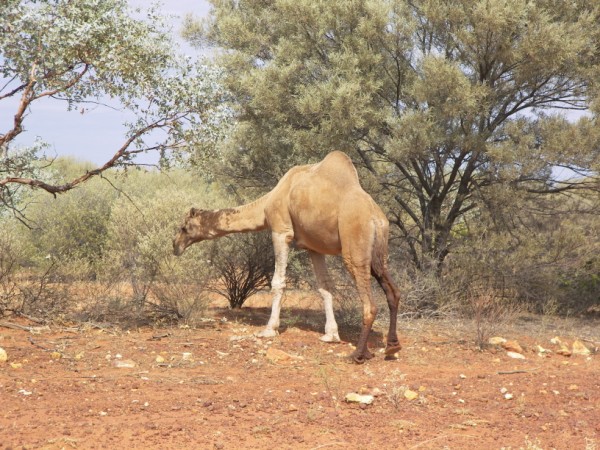 Kings Caynon
The start of 1 of the tracks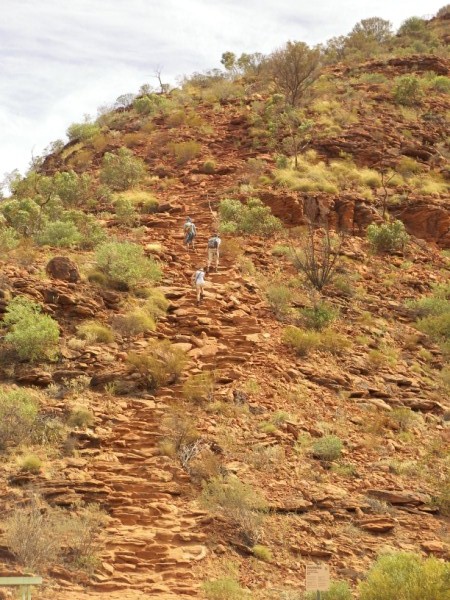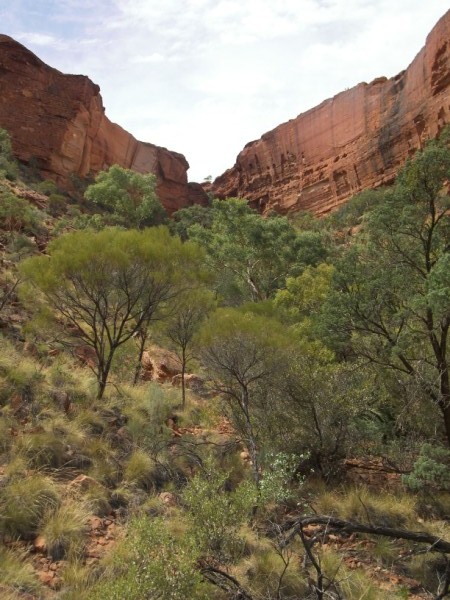 Ulura Rock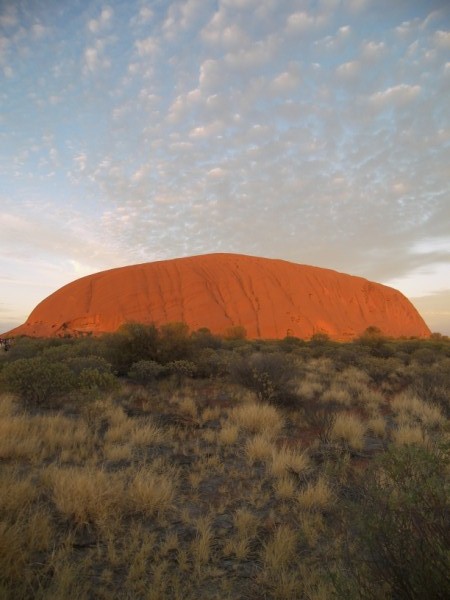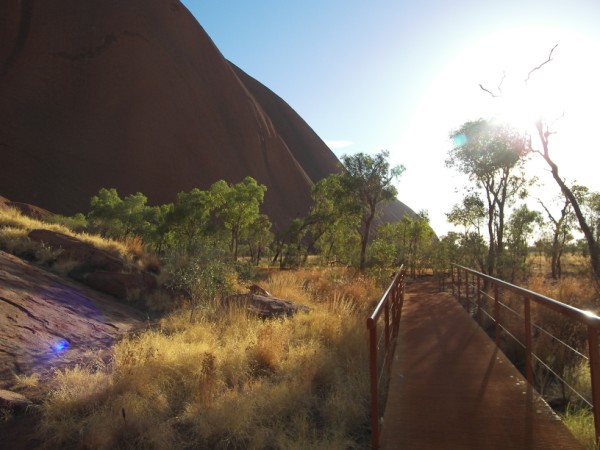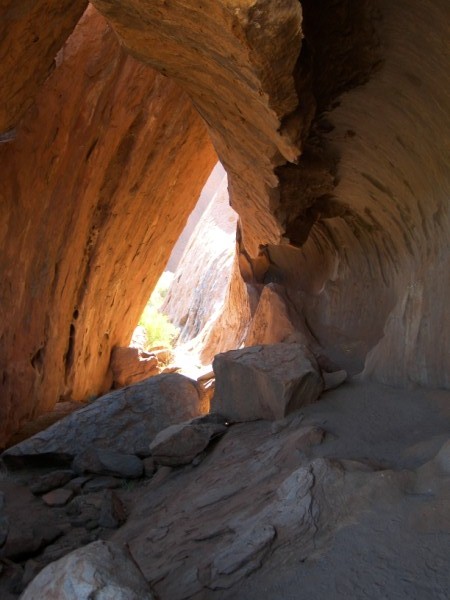 The Olgas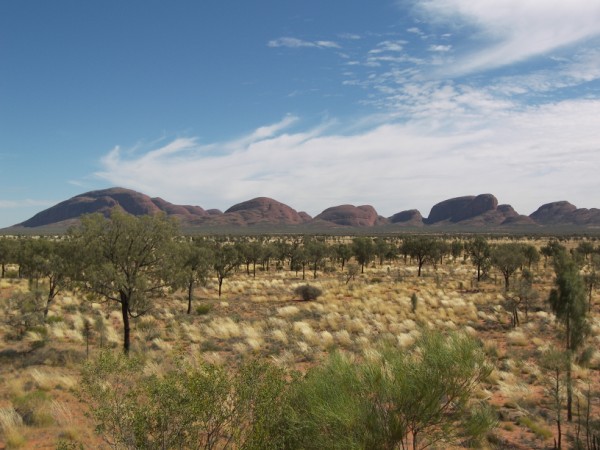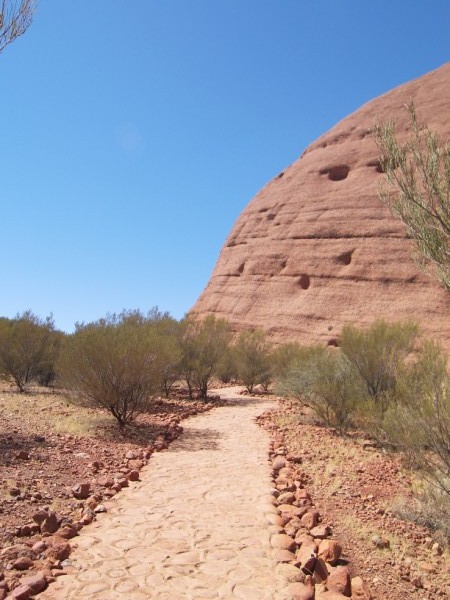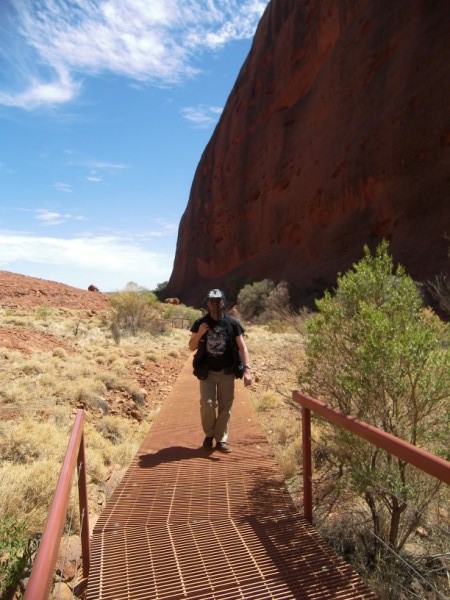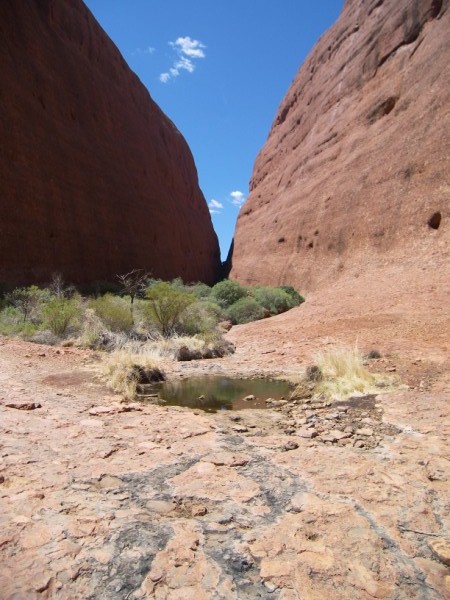 Sunset on a camel (to see sunset on the Olgas)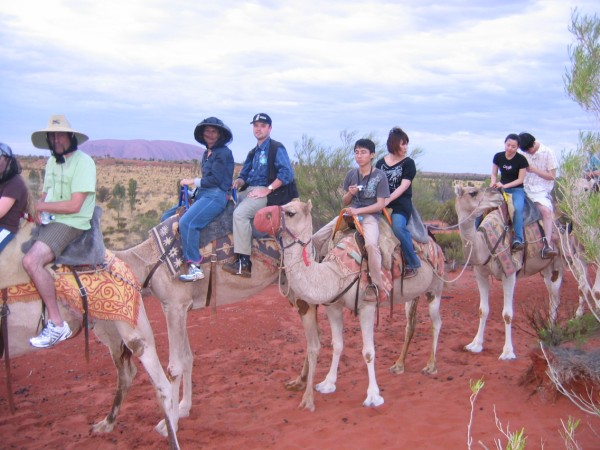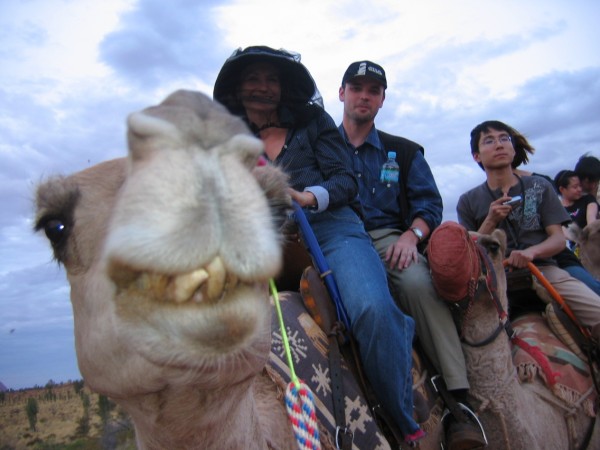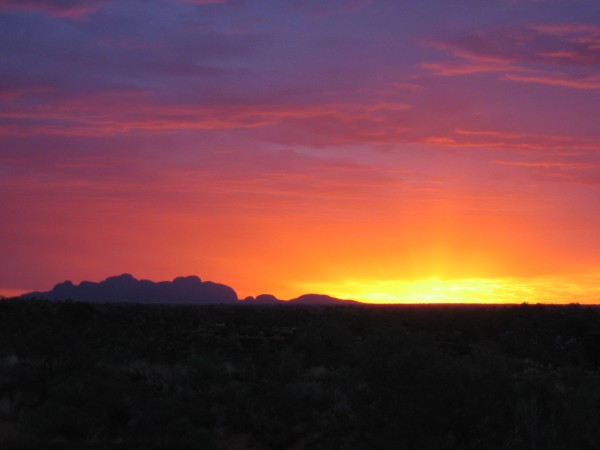 Cooper Pedy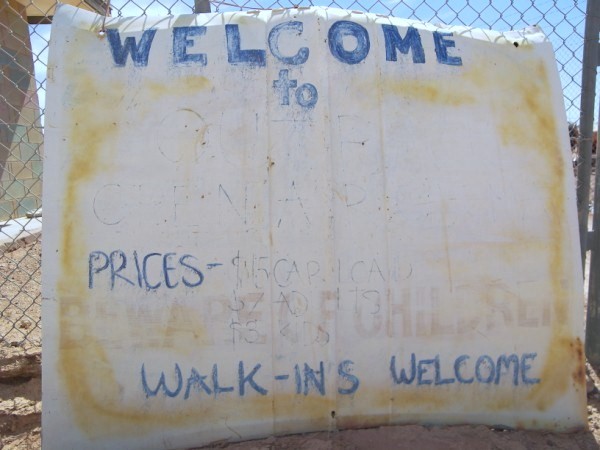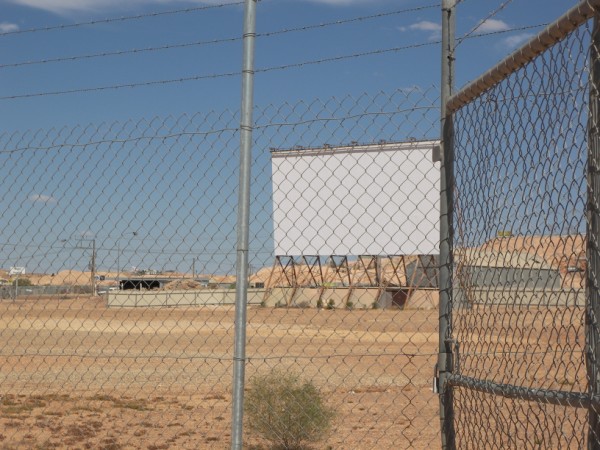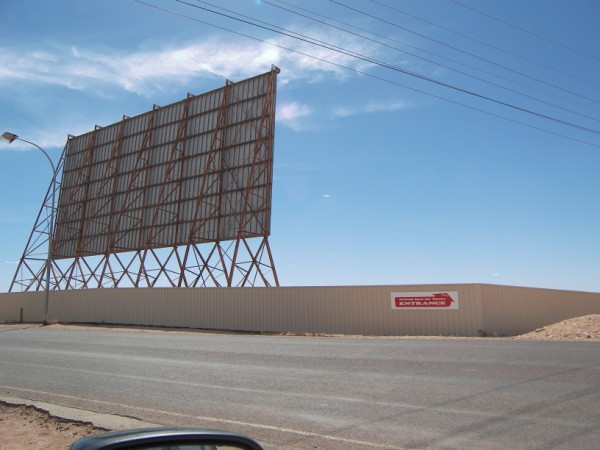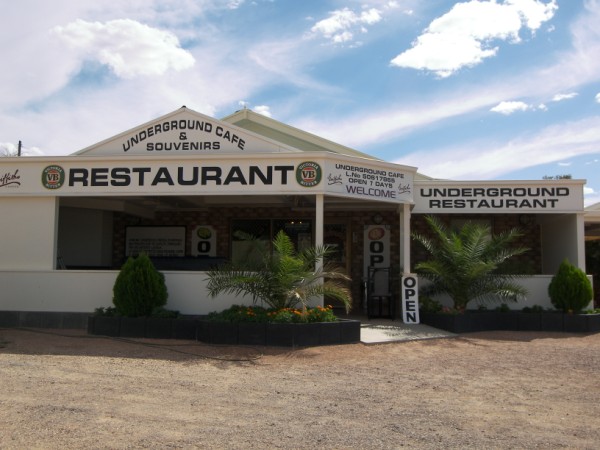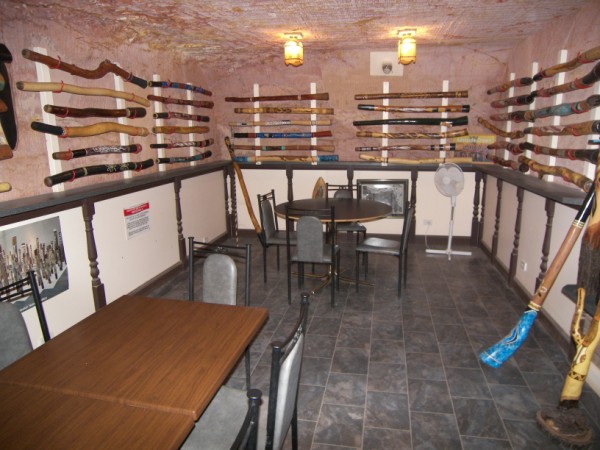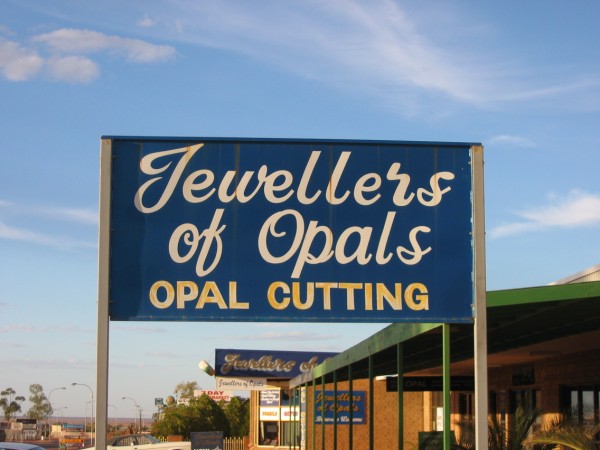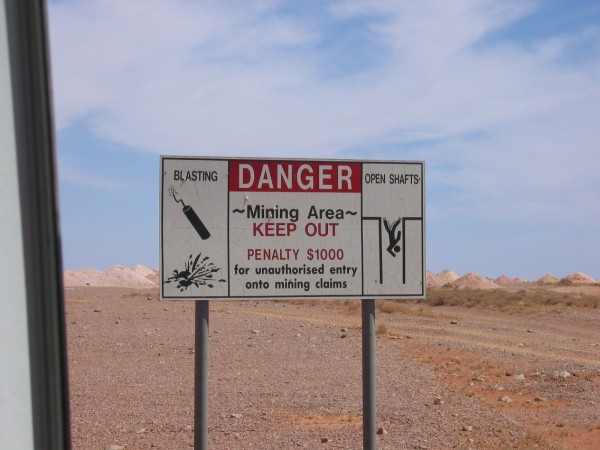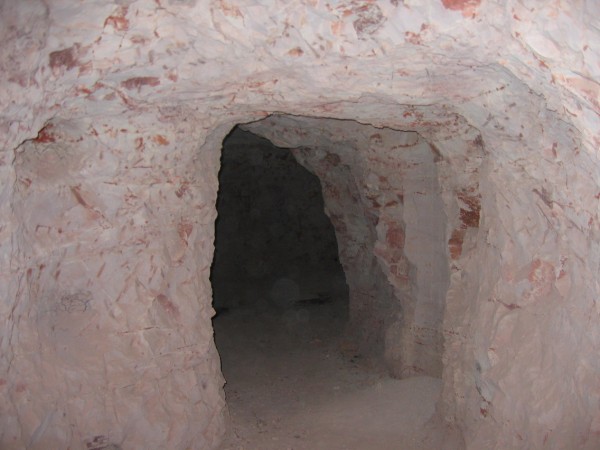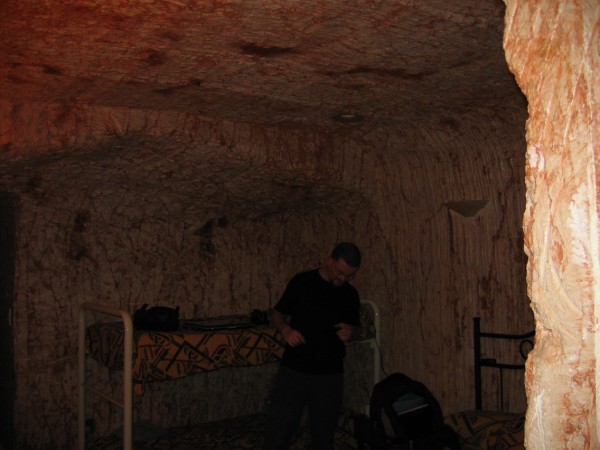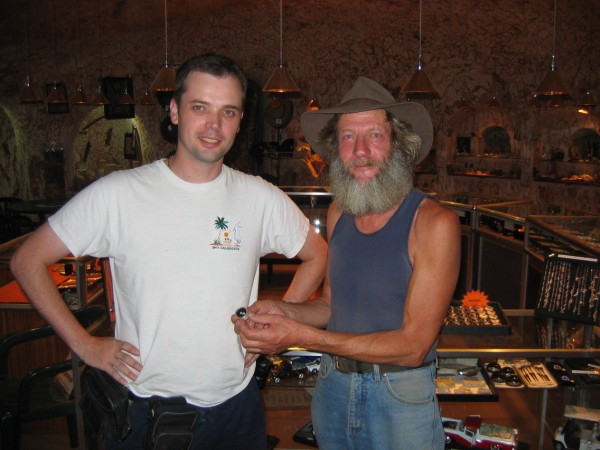 Inside Australia 03
A drive trough from Woomera to Cooper Pedy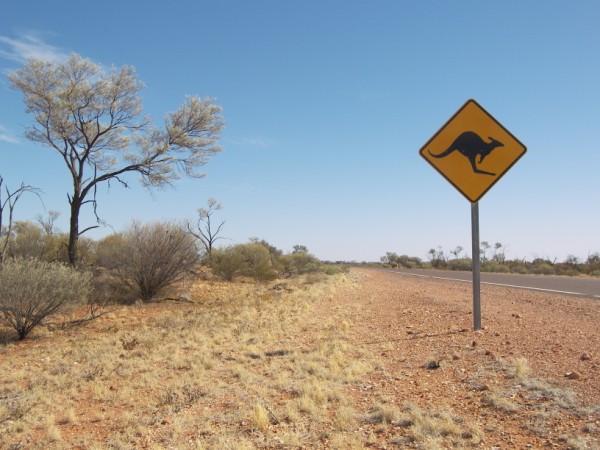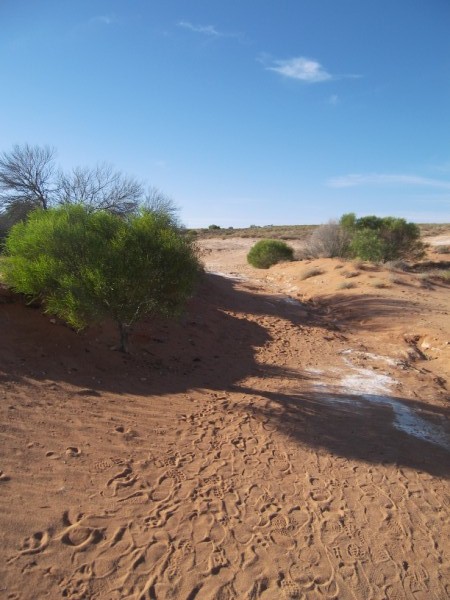 Lake Hart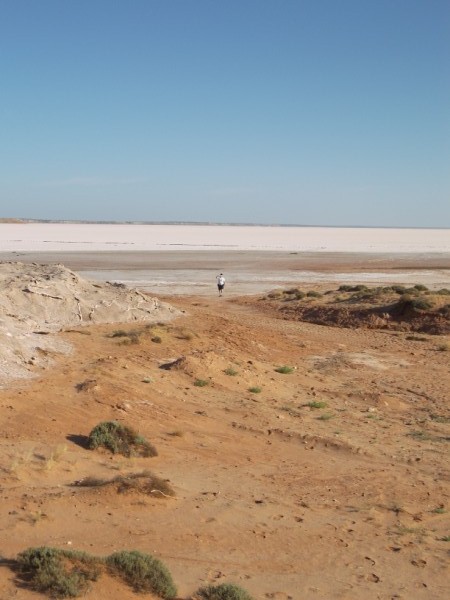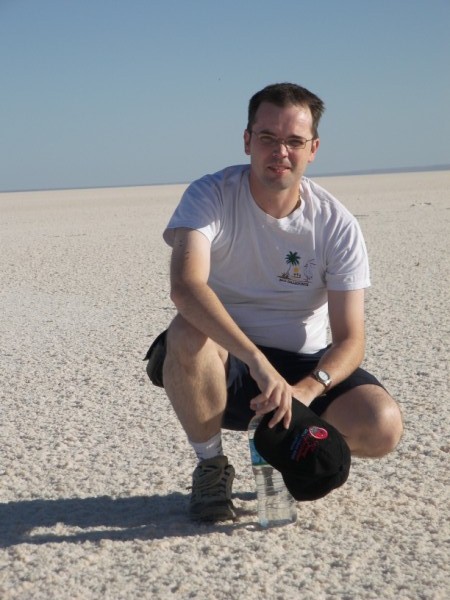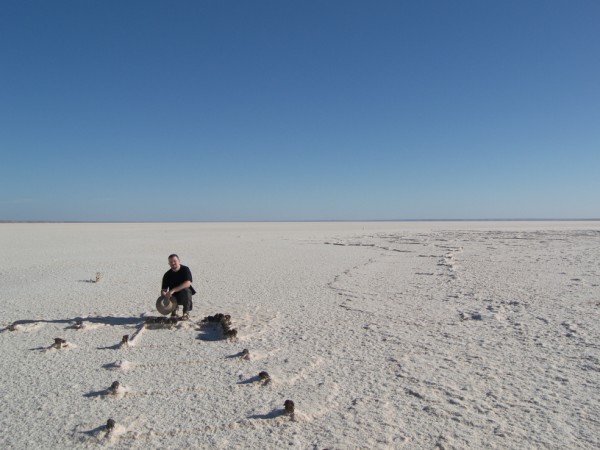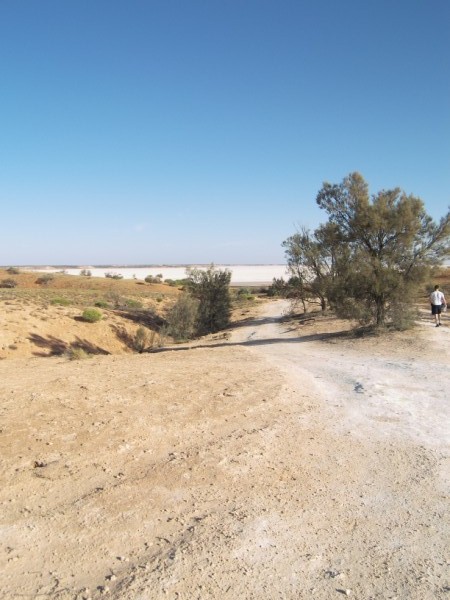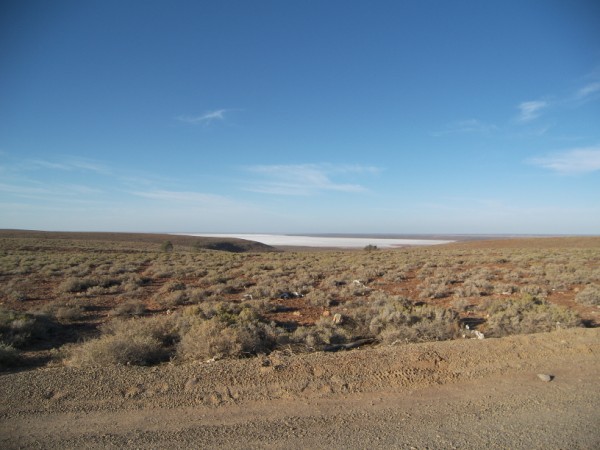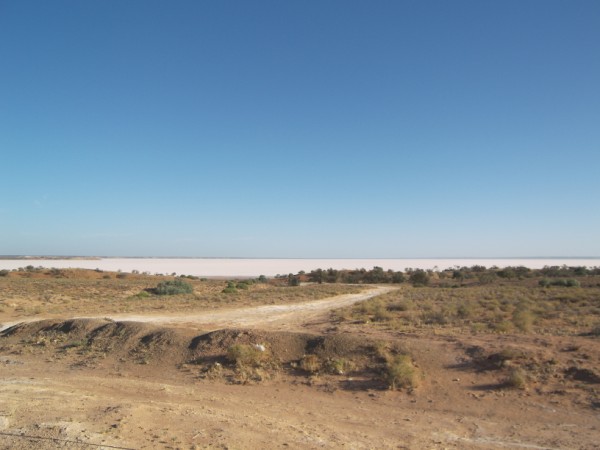 Fixing a flat tire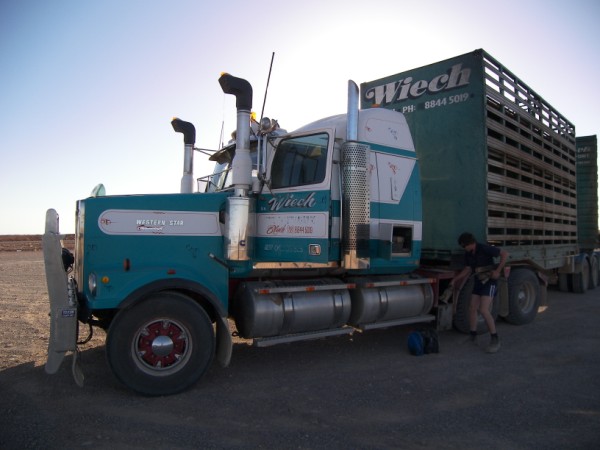 Something rare, Loic is having his first Aussie Beer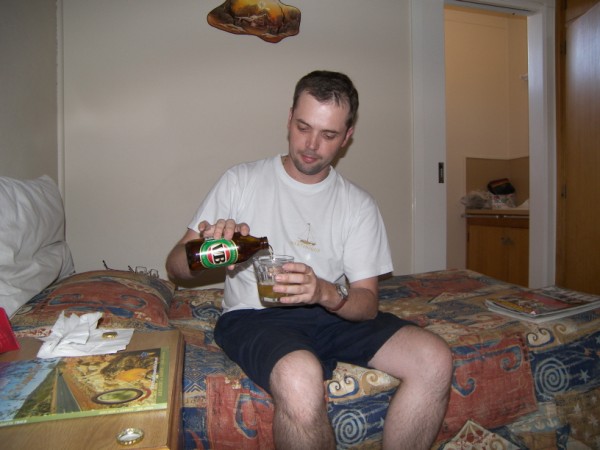 Inside Australie 02
A drive trough from Adelaide to Woomera
A trip through outback
We are going to Darwin, Alice Springs is half way our trip ...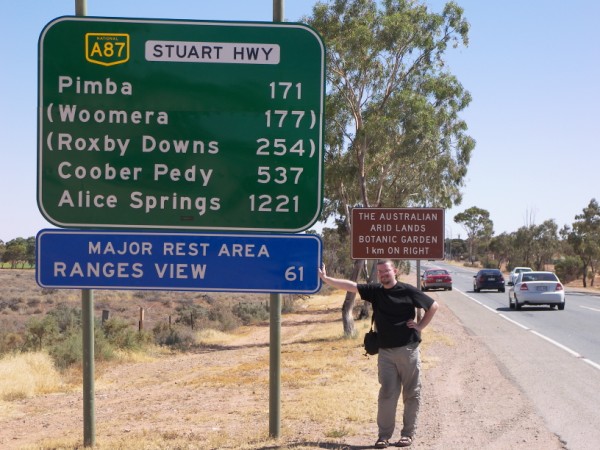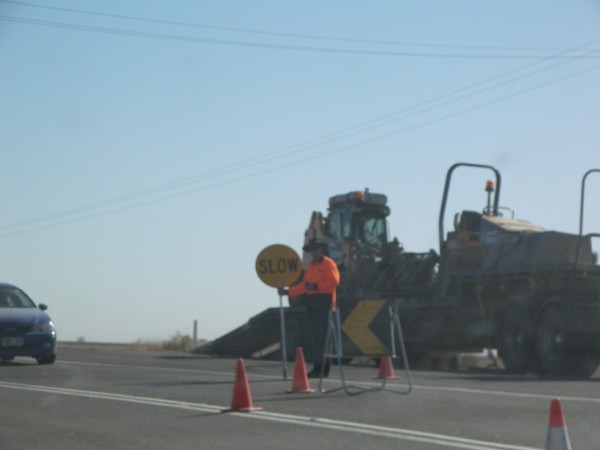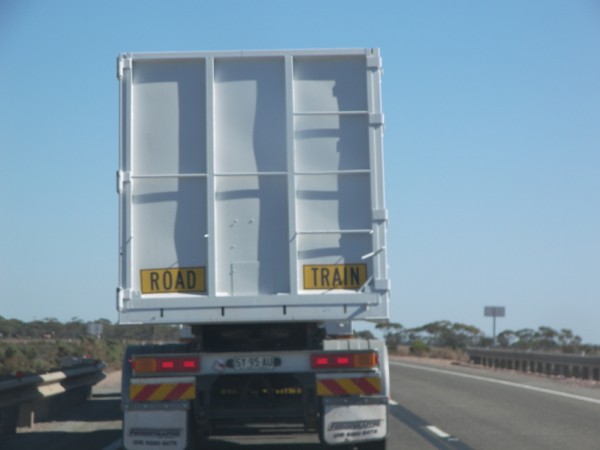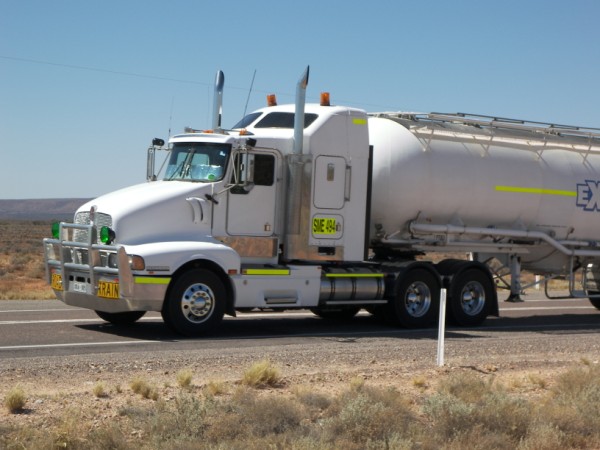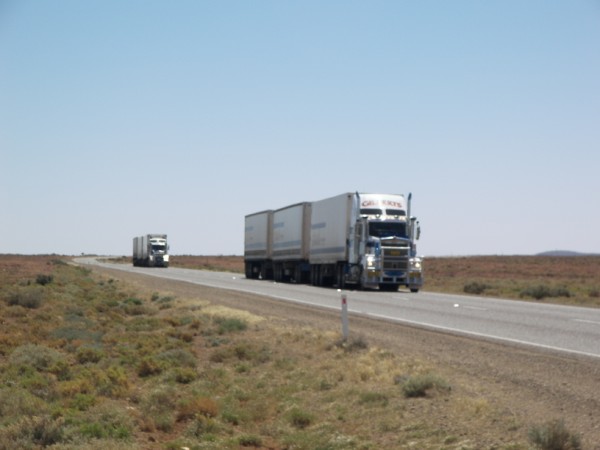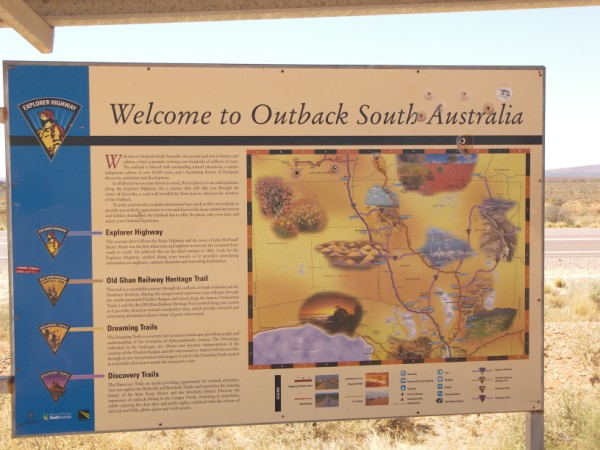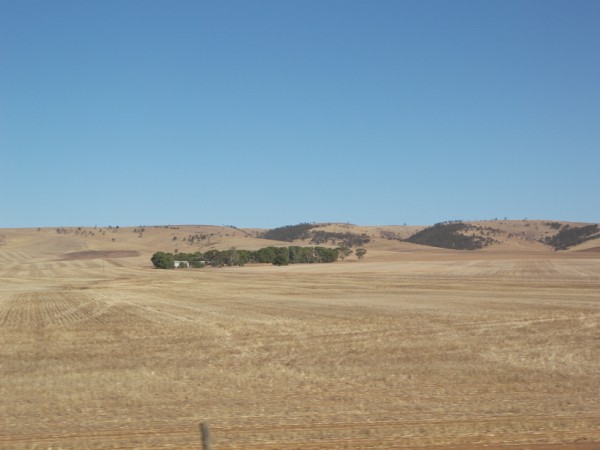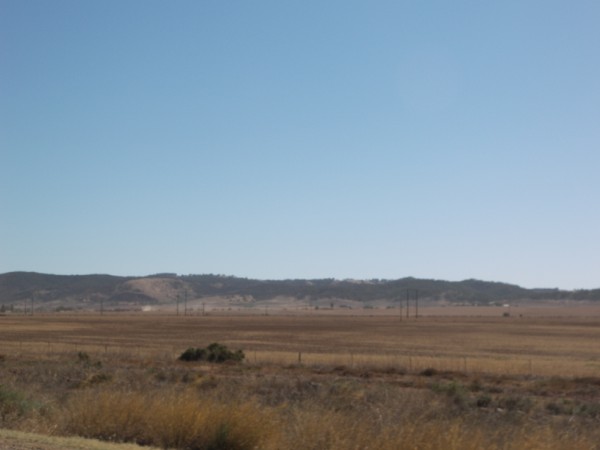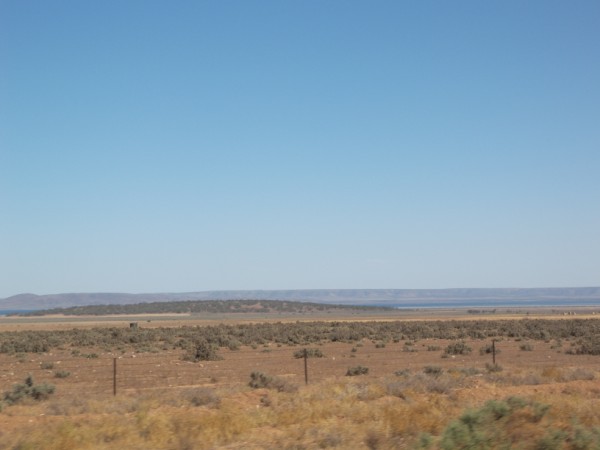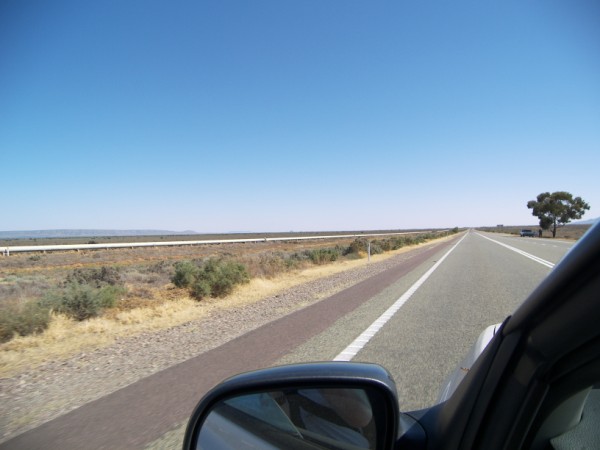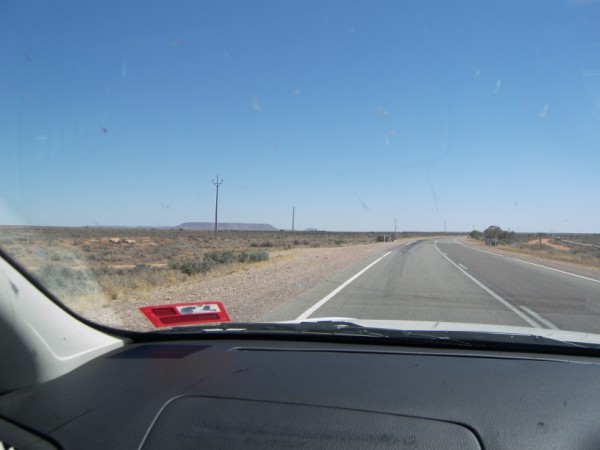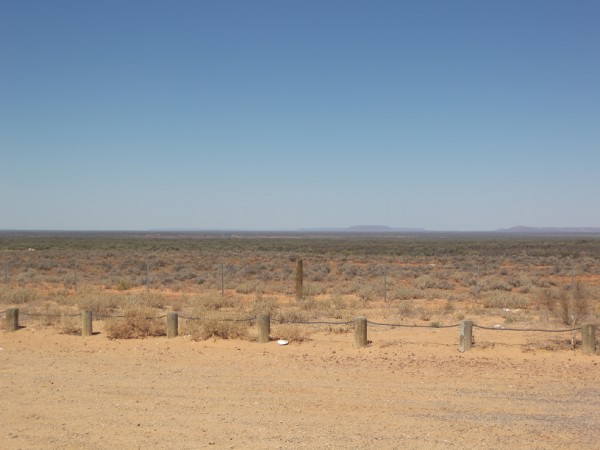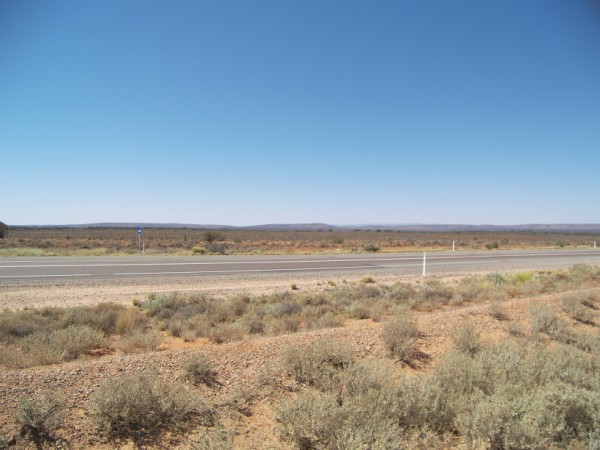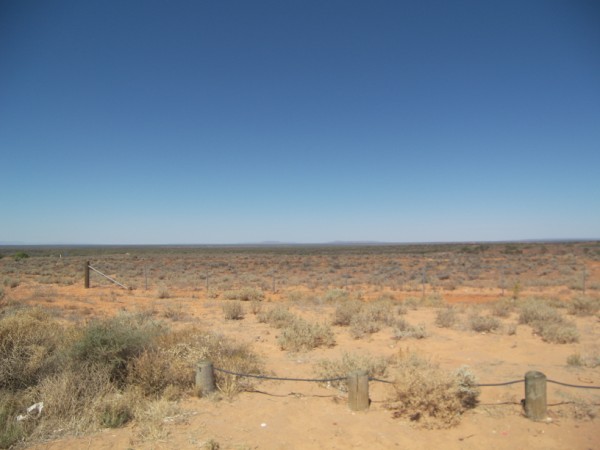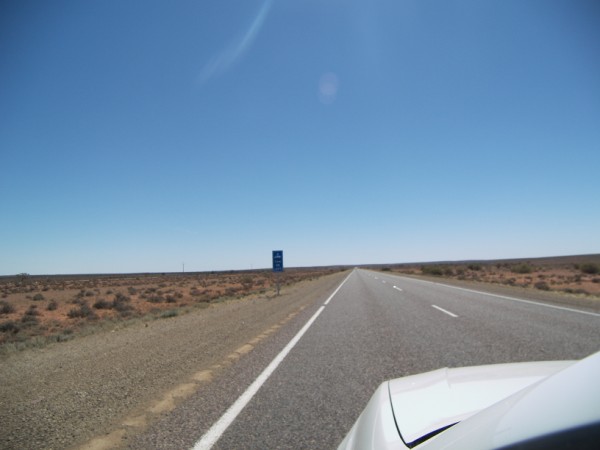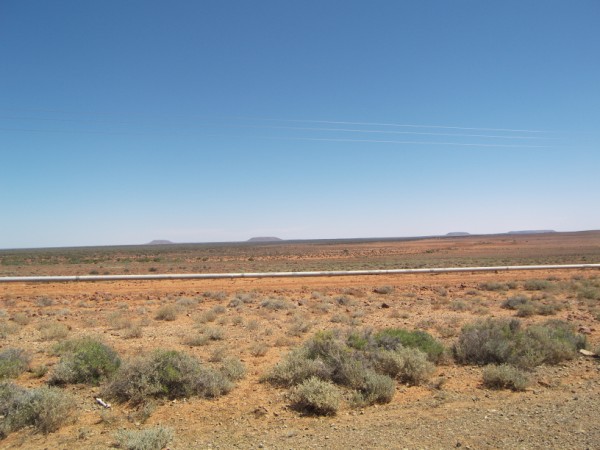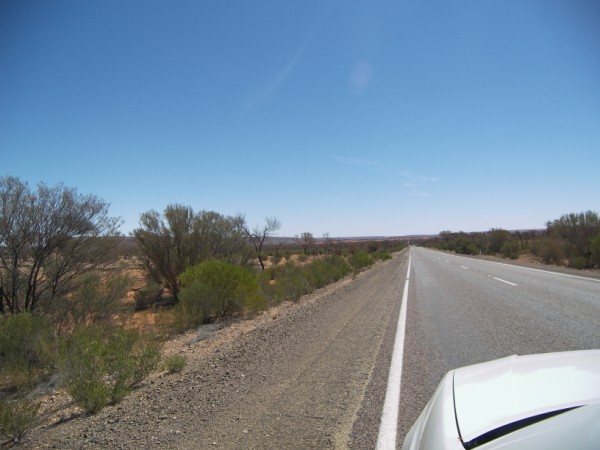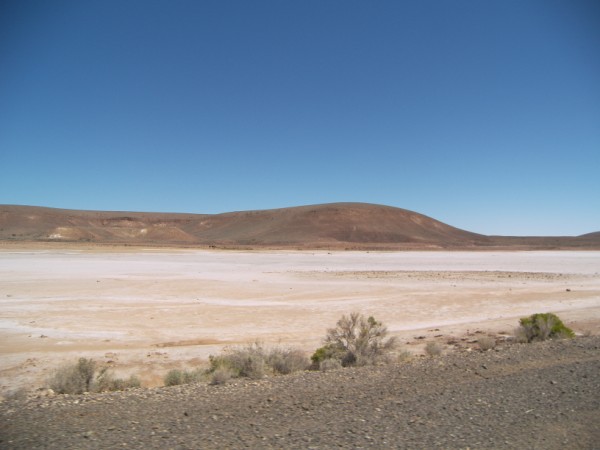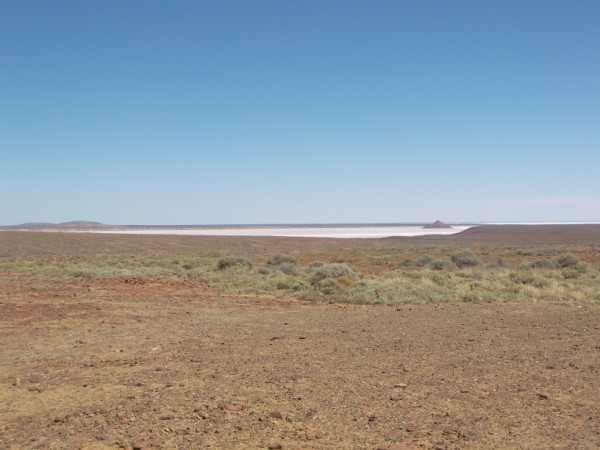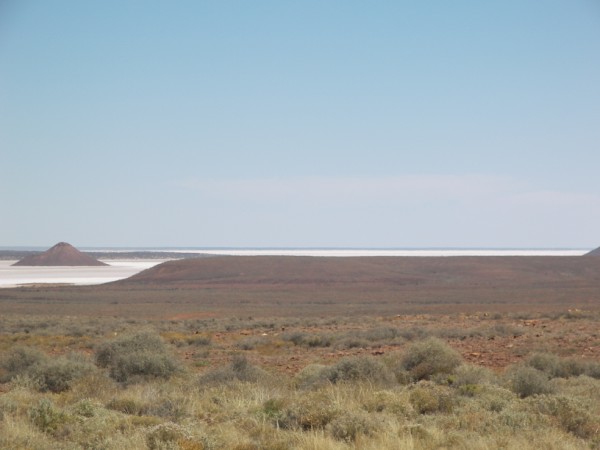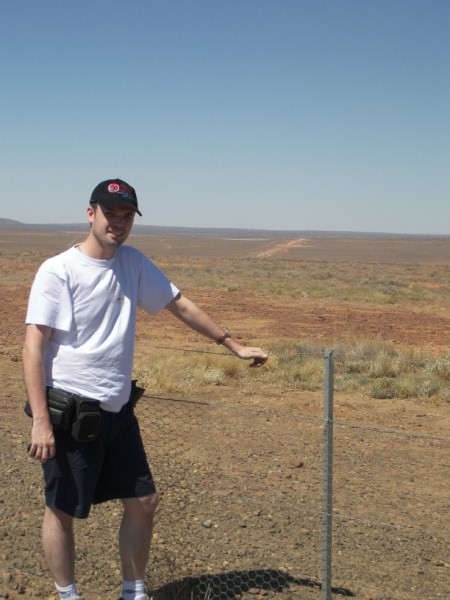 A movie Theater in Adelaide.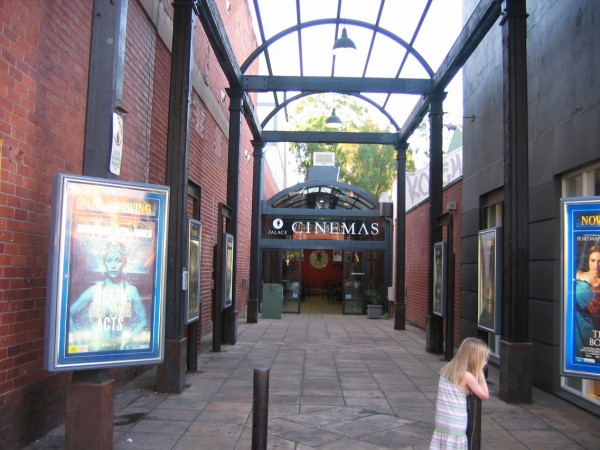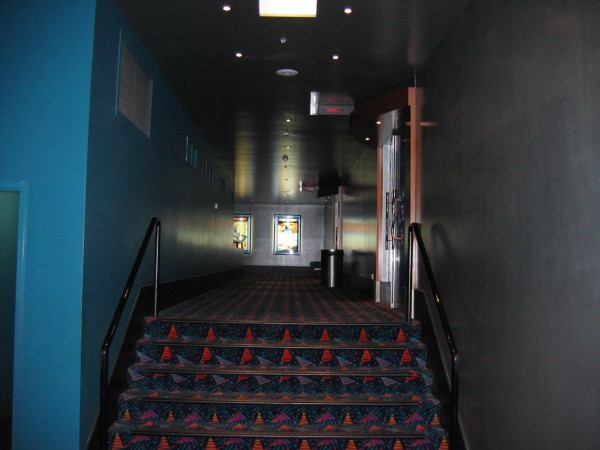 Inside Australia 01
A drive trough from Port Fairy to Adelaide
On these kind of roads (and smaller) speed limit 110km/h.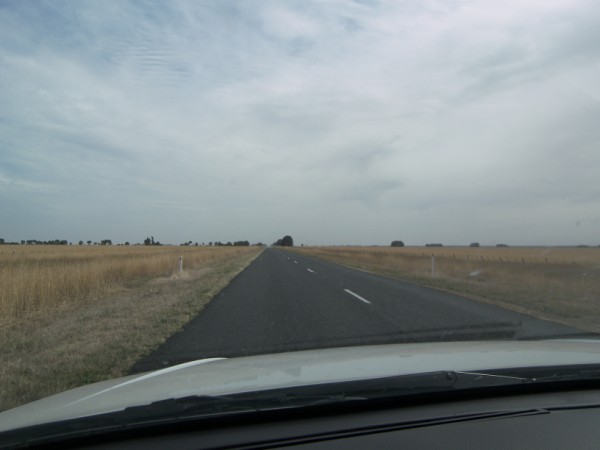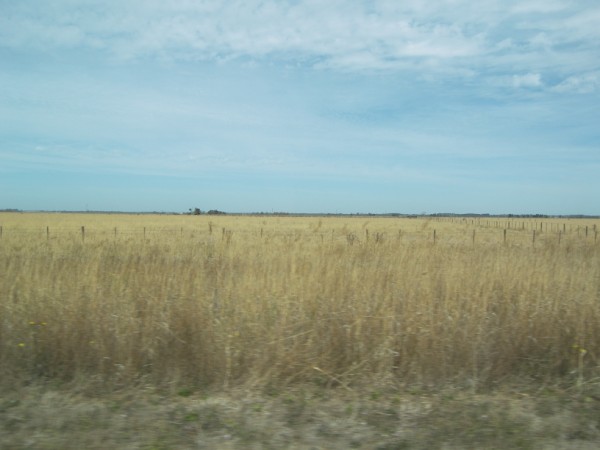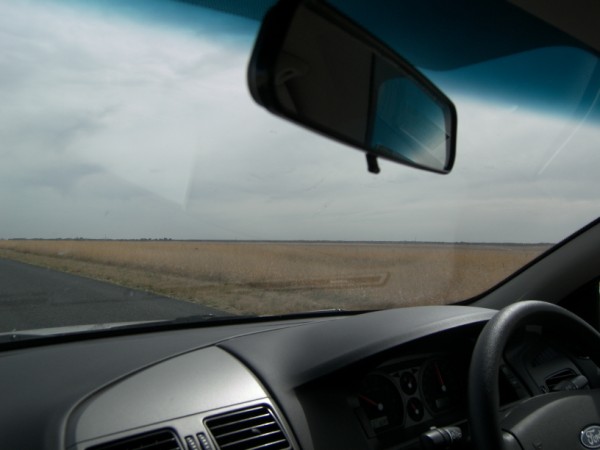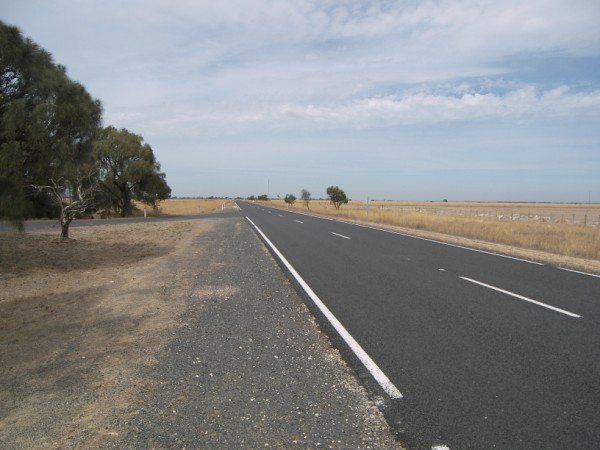 A straight line for 15 minutes ...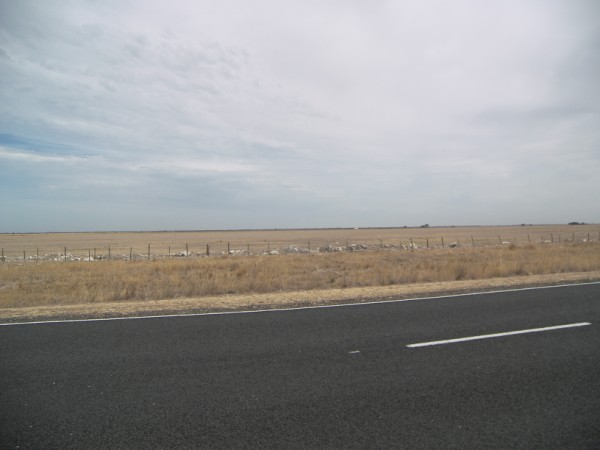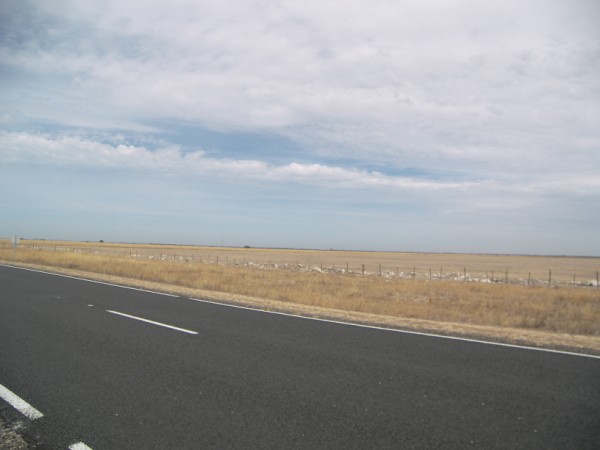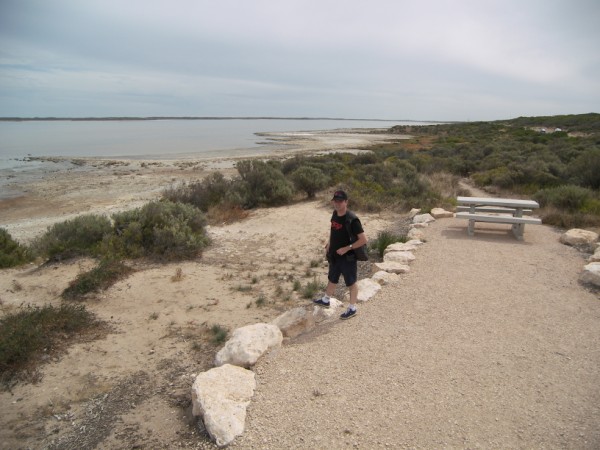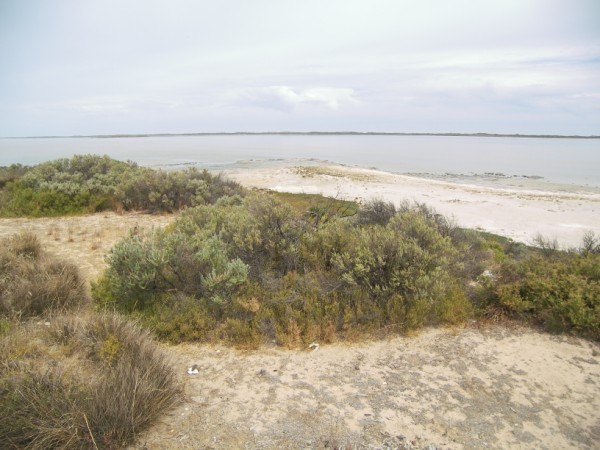 Getting close to Adelaide a freeway speed limit also 110km/h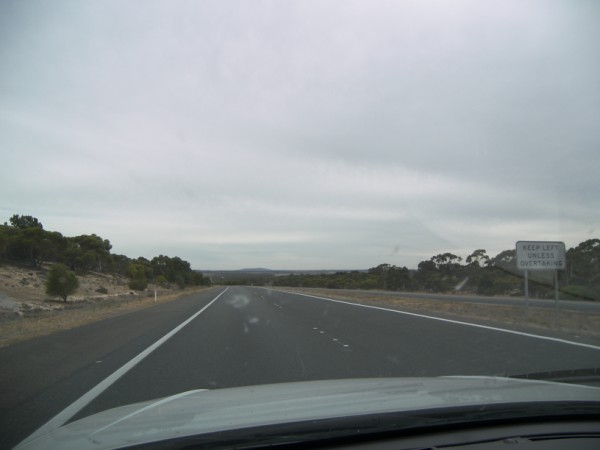 The Great Ocean Road
The Great Ocean Road is a scenic route from Geelong (Melbourne to Port Fairy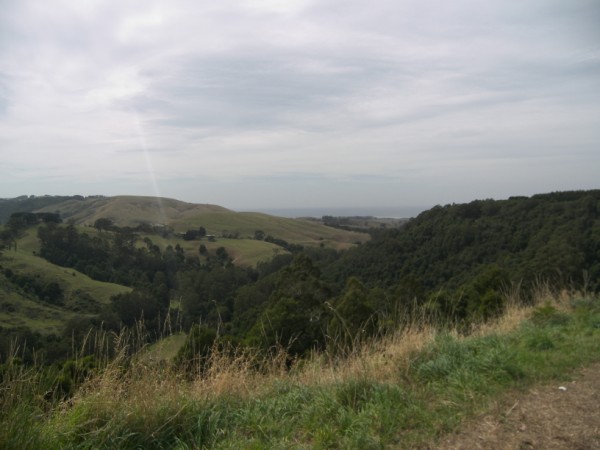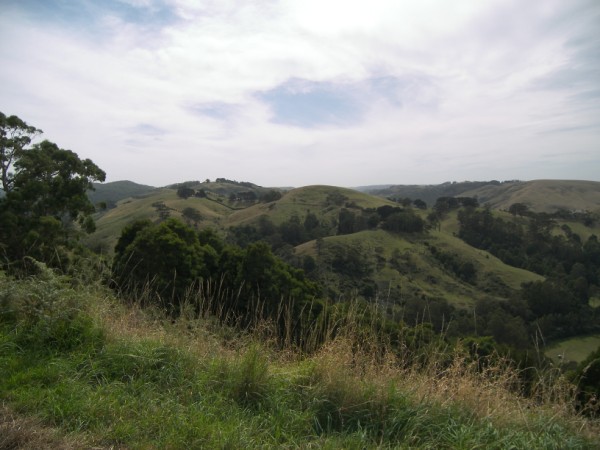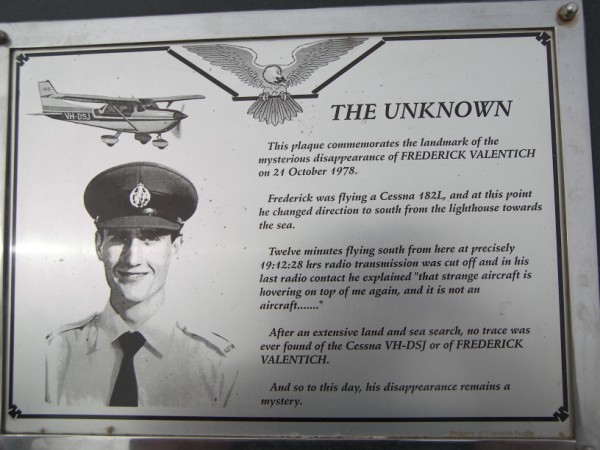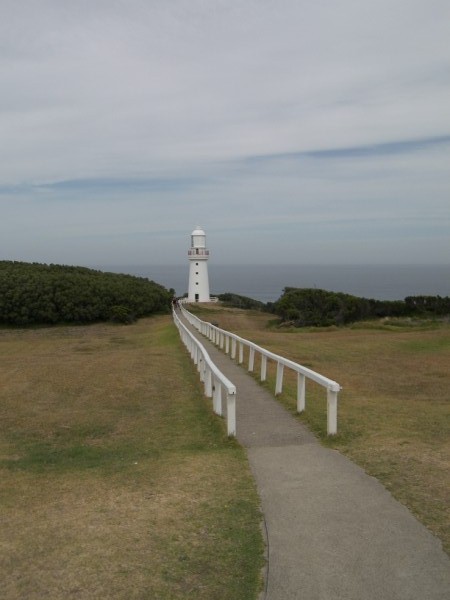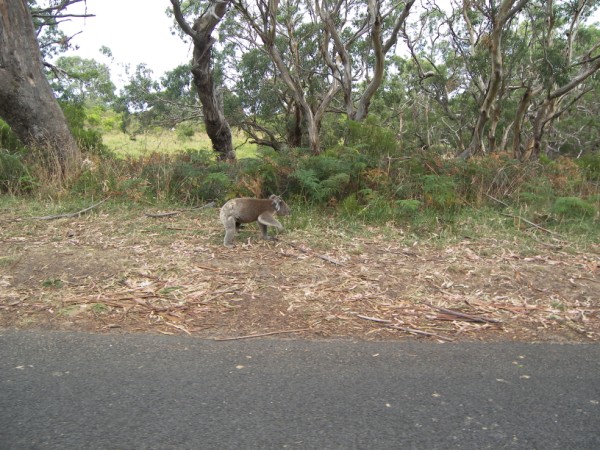 The 12 Apostles ... some of them ... in the sun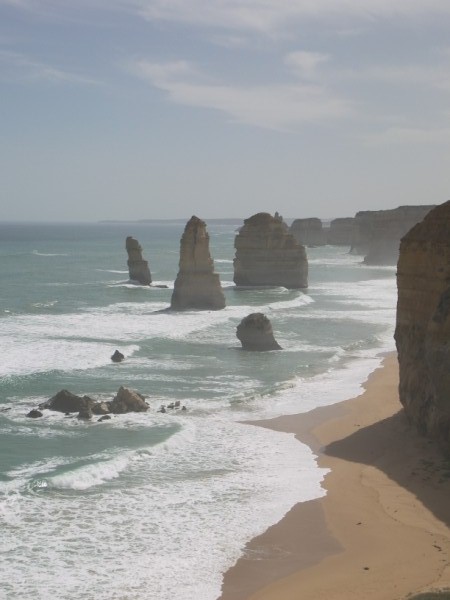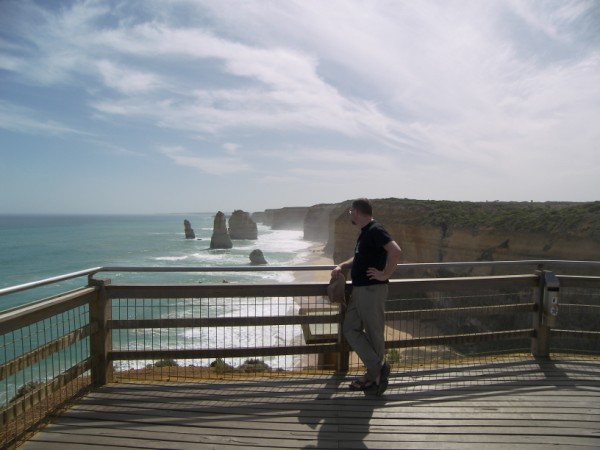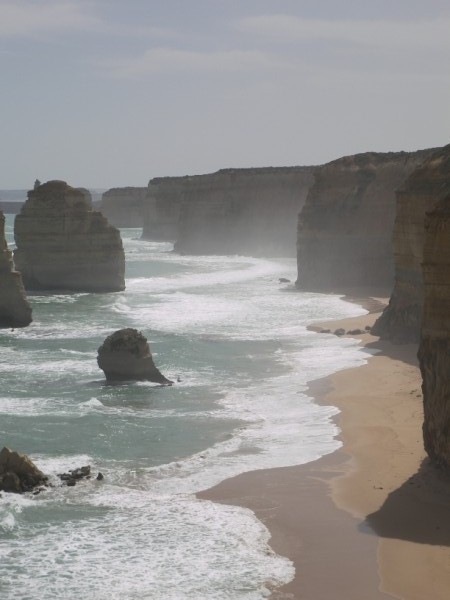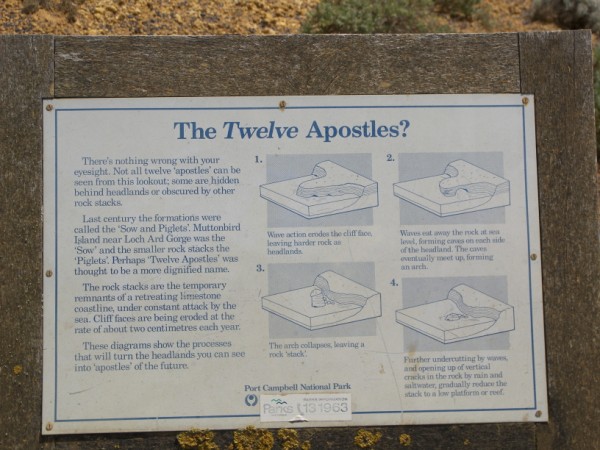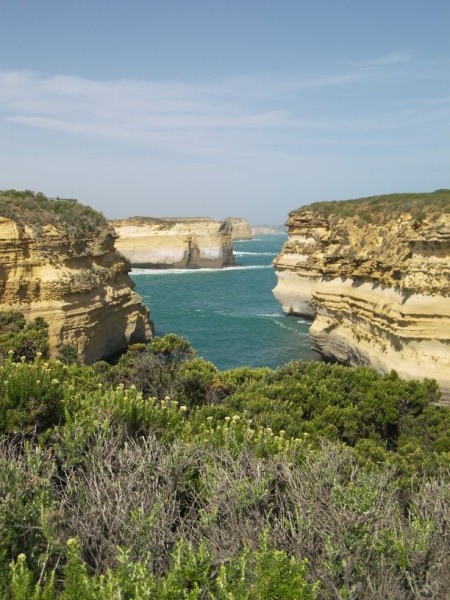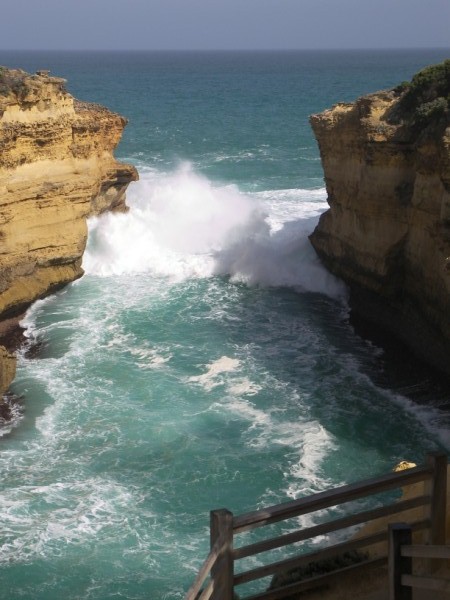 Devil's cave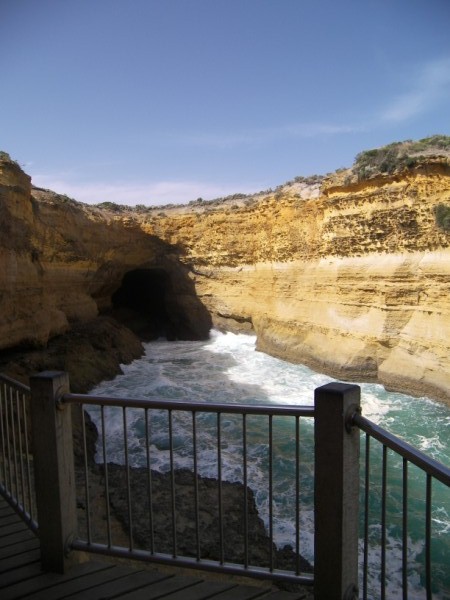 A car trip ... 12h or 800km
Let me present to you our little car.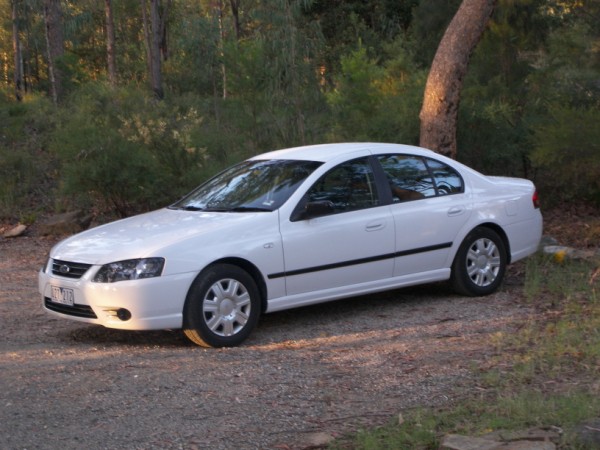 Pictures taken during our trip today from Springwood to Melbourn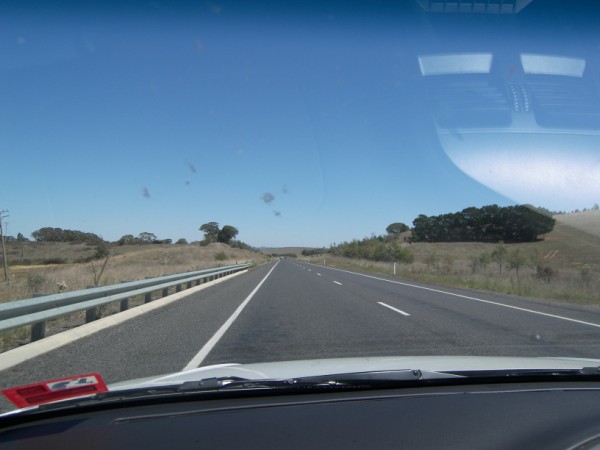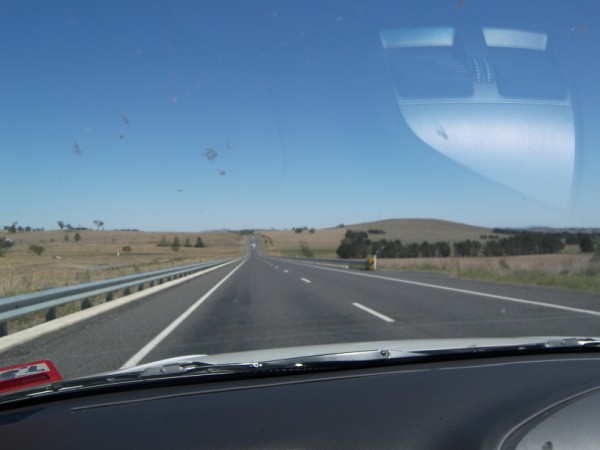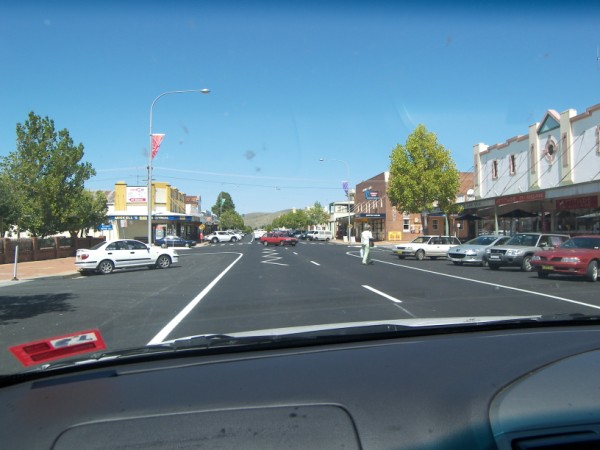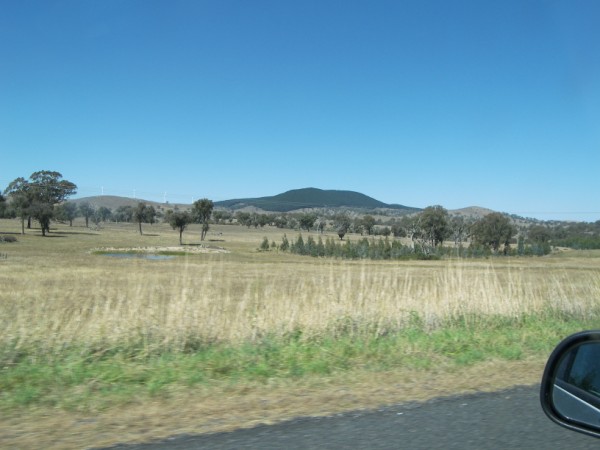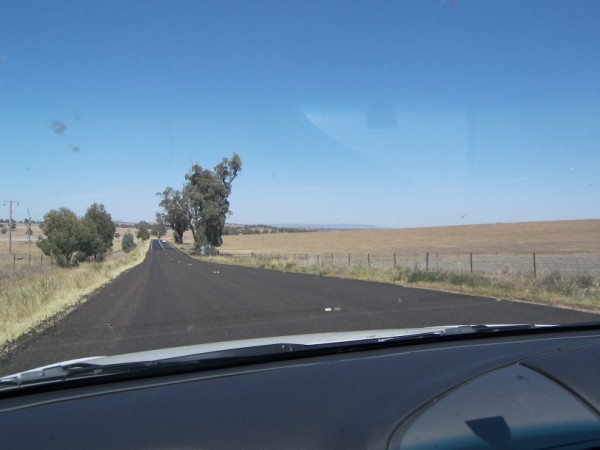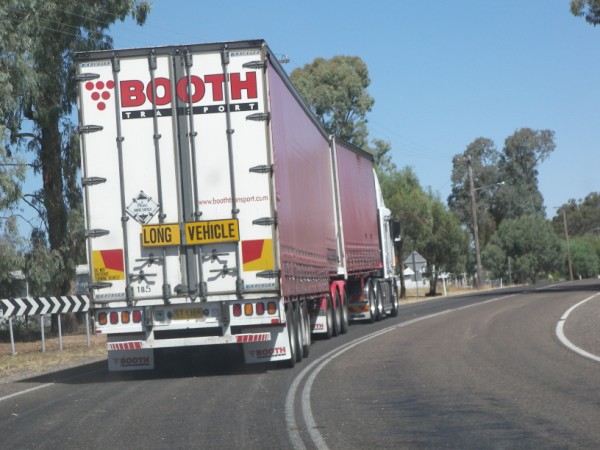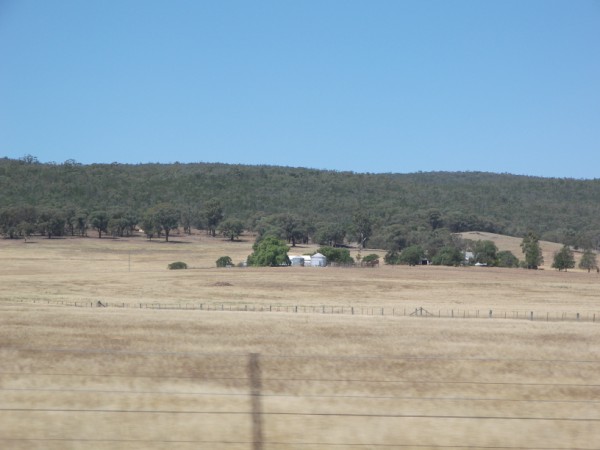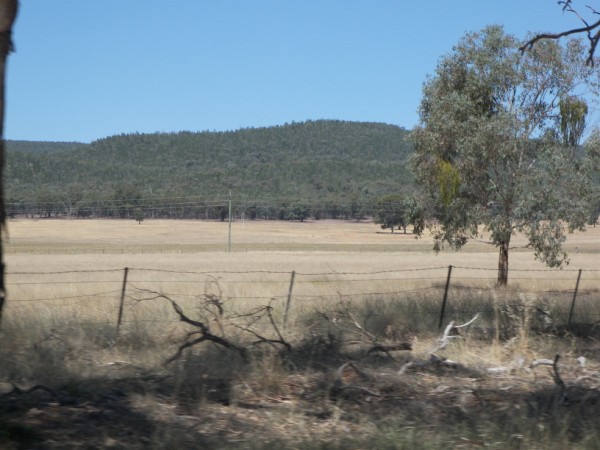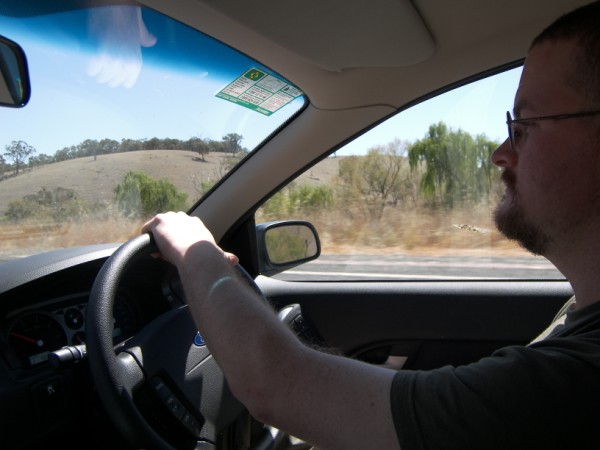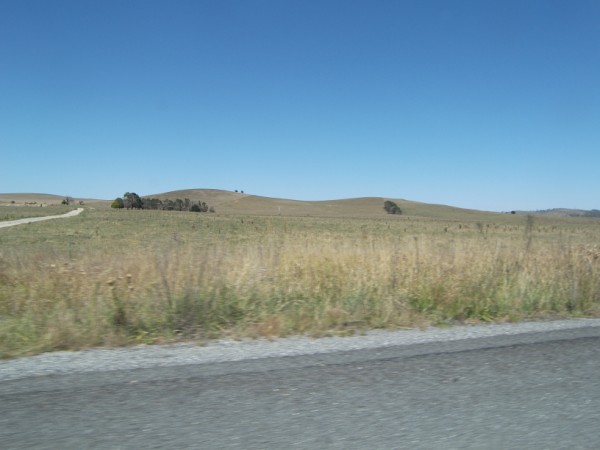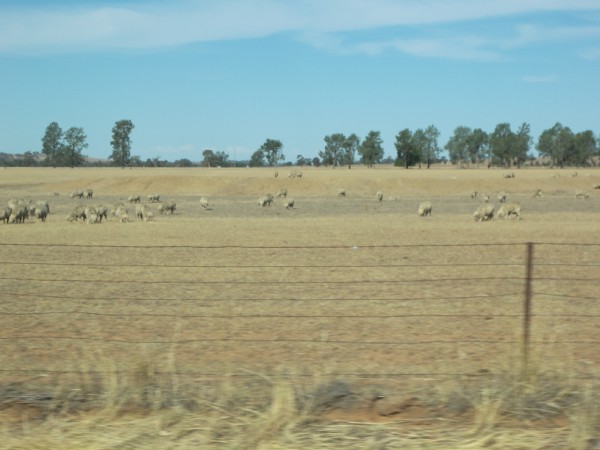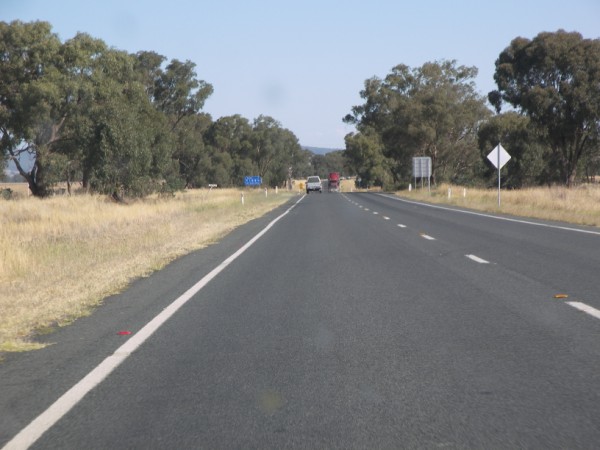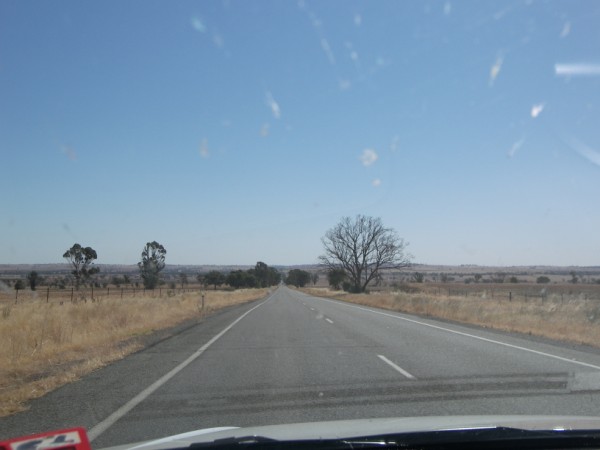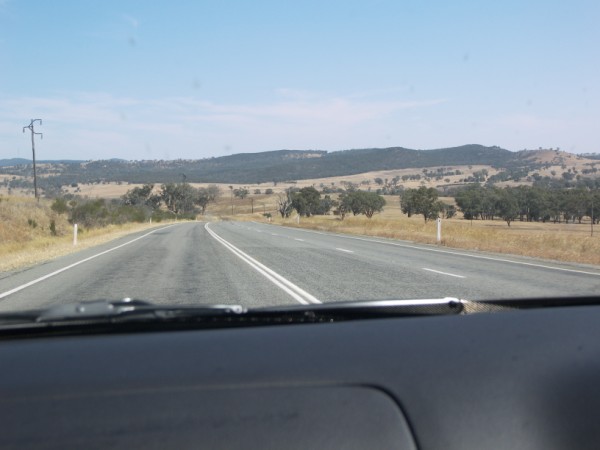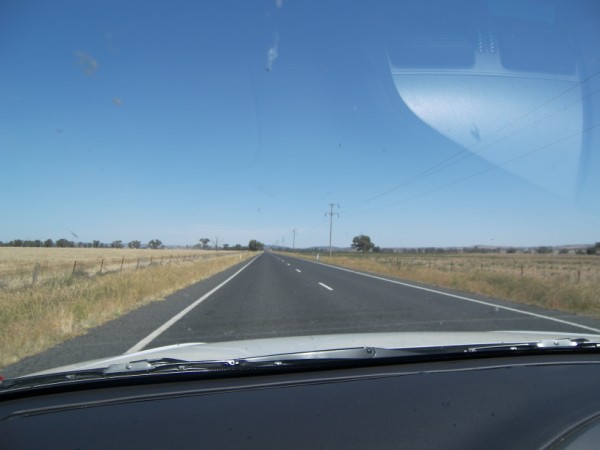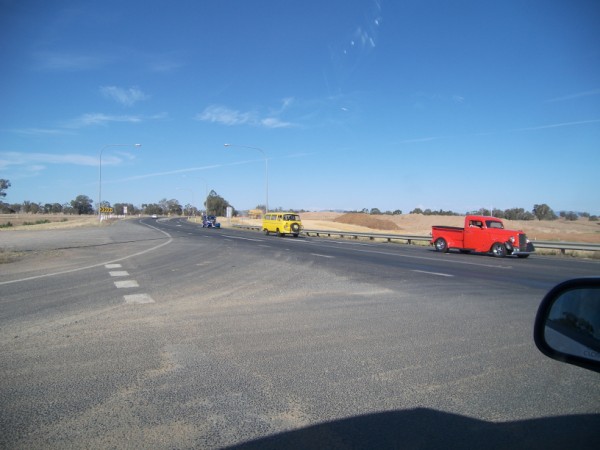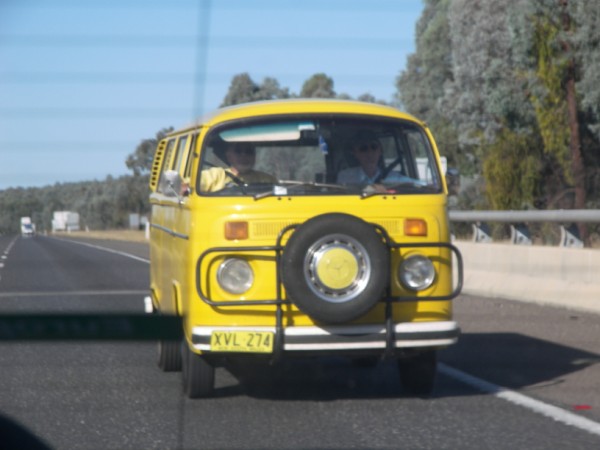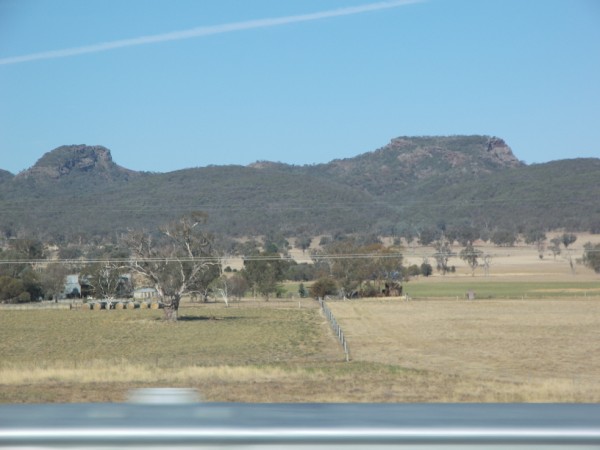 The Blue Montains National Park 12/03/08
Welcome to the Blue mountain national park @ Katoomba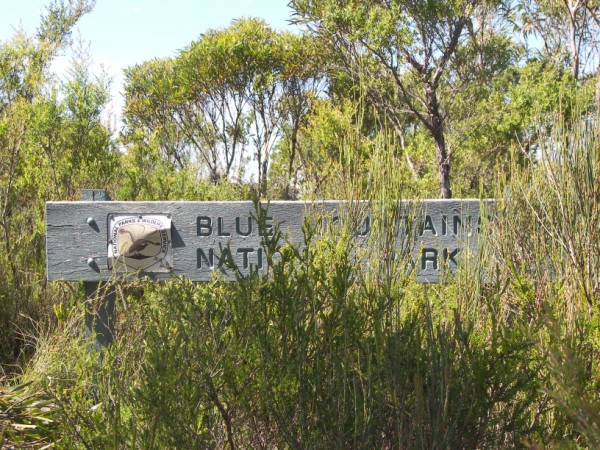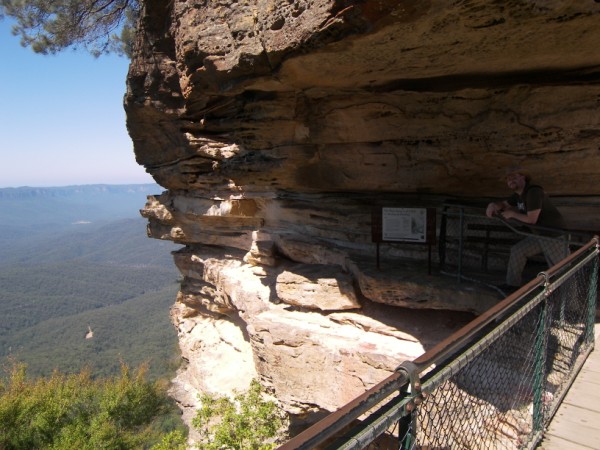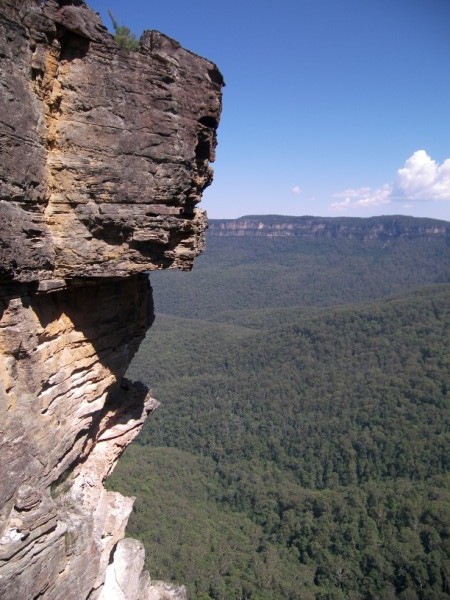 The Three Sister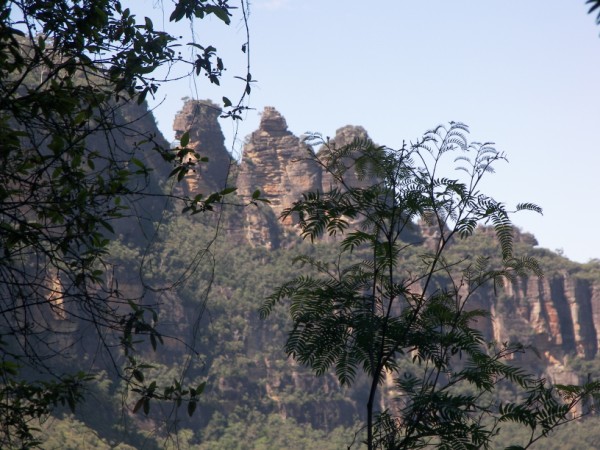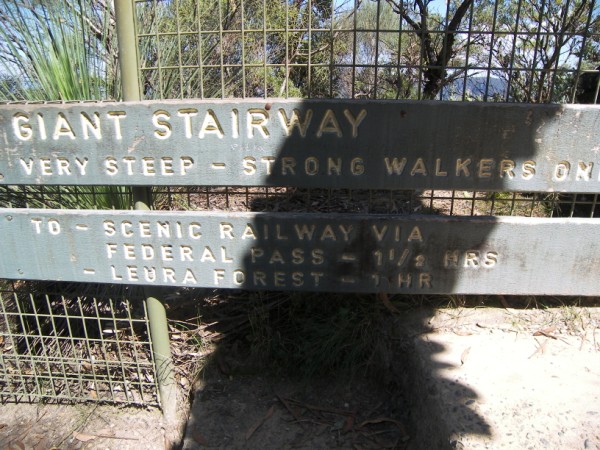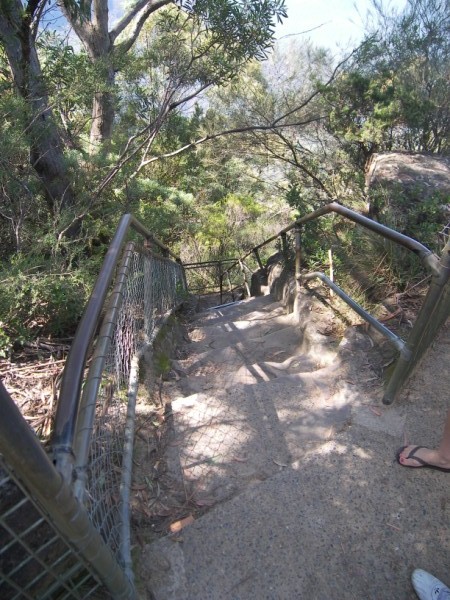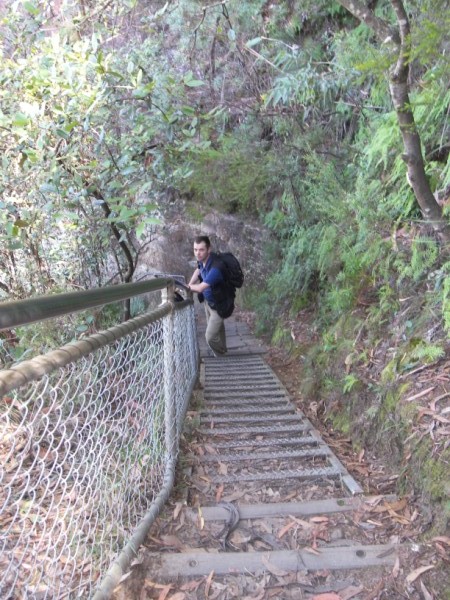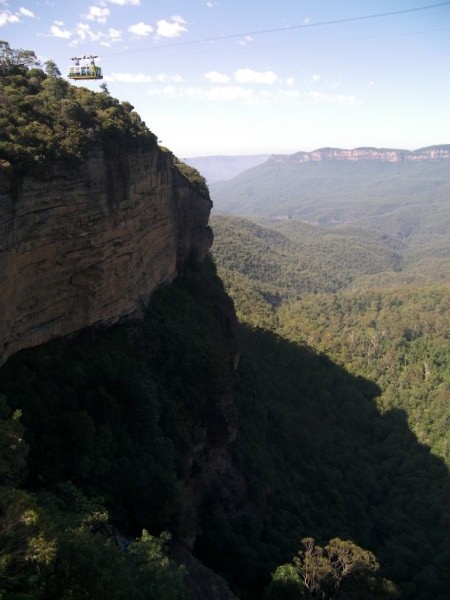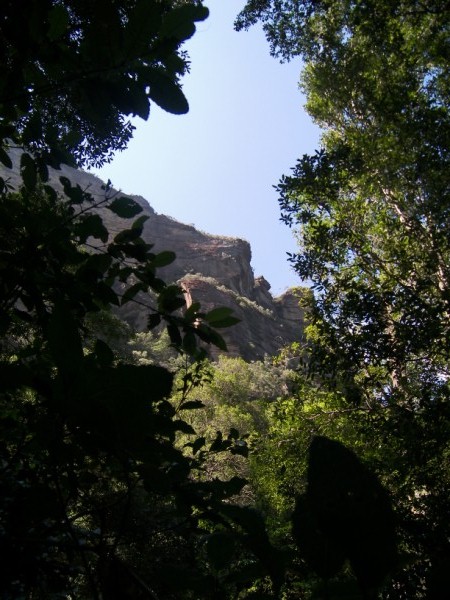 Welcome to part 2
Blue Mountain National Park @ Blackheath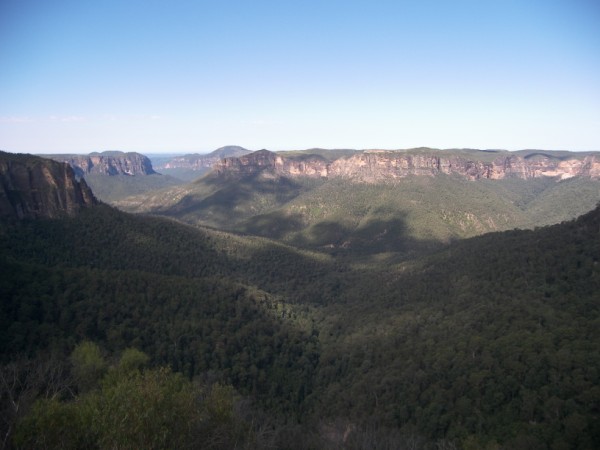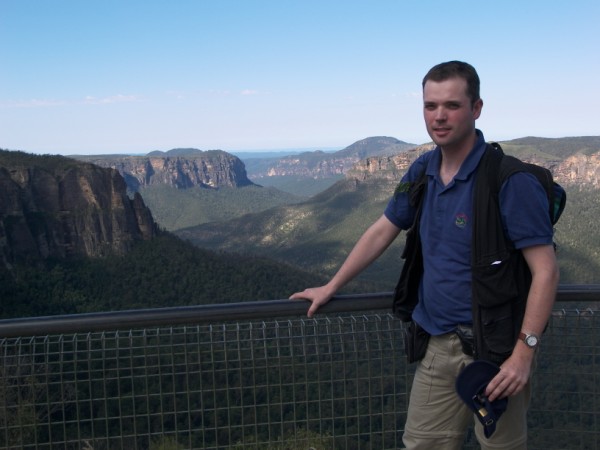 Wanna see what's over the edge?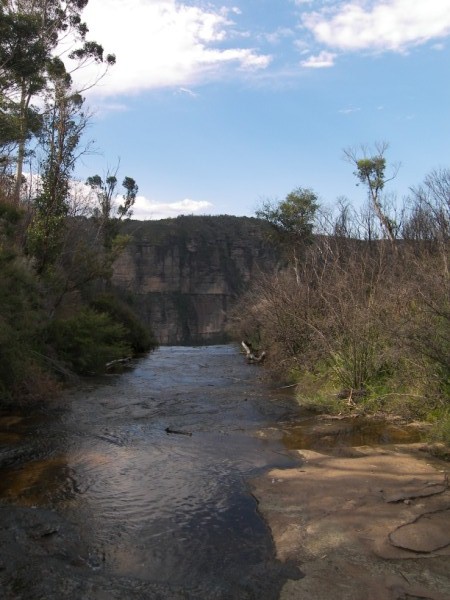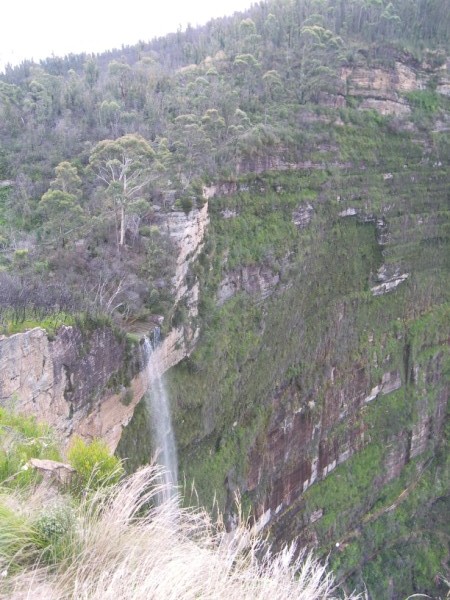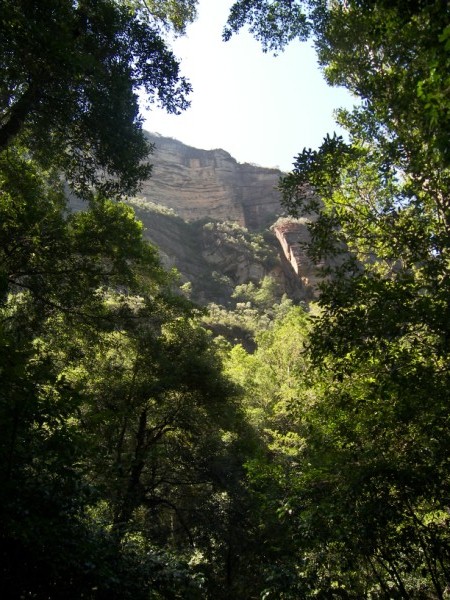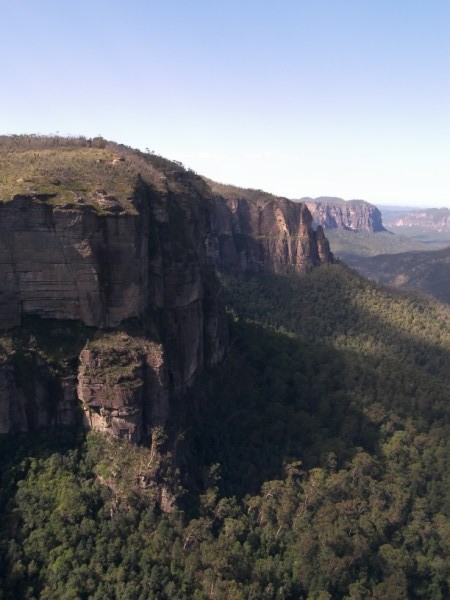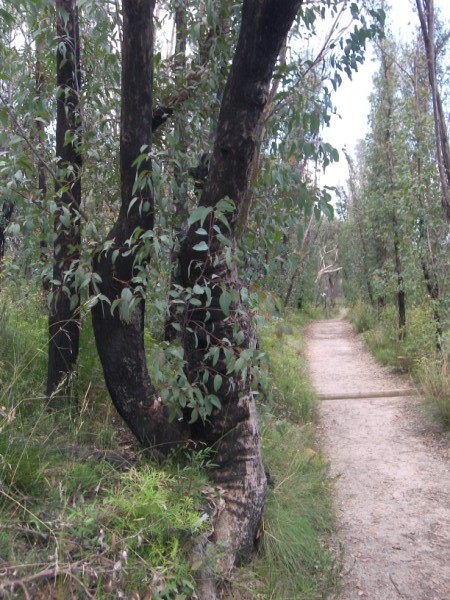 Sydney 09/03/08 - 10/03/08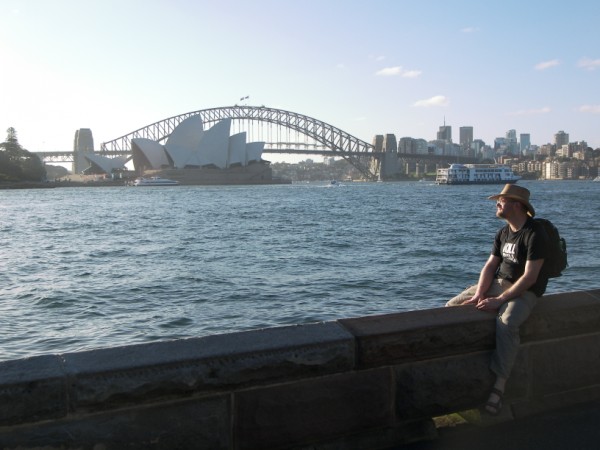 There were many weddings that day ....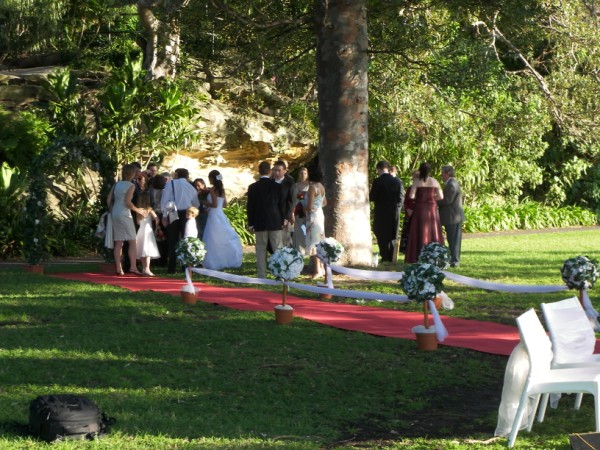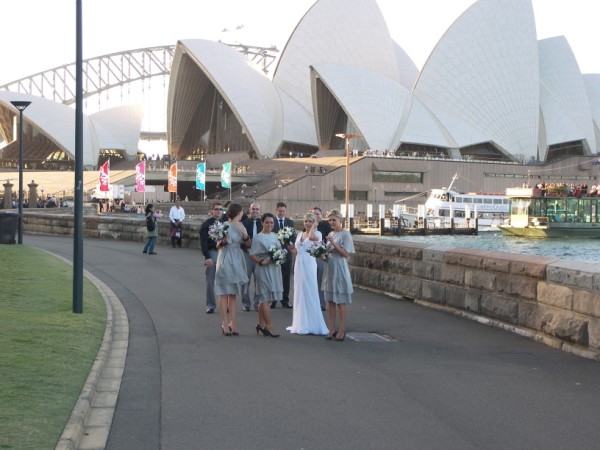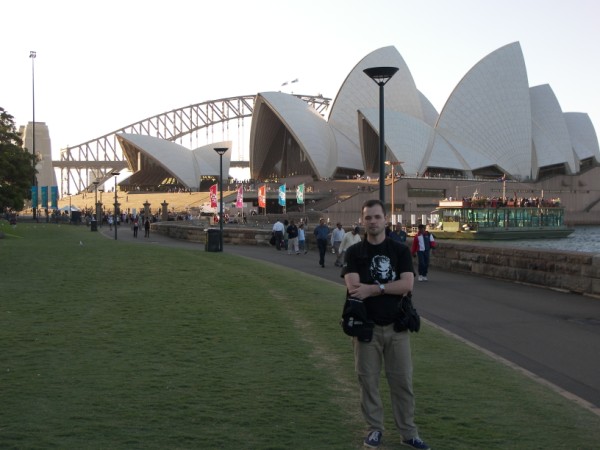 Some Dj's at work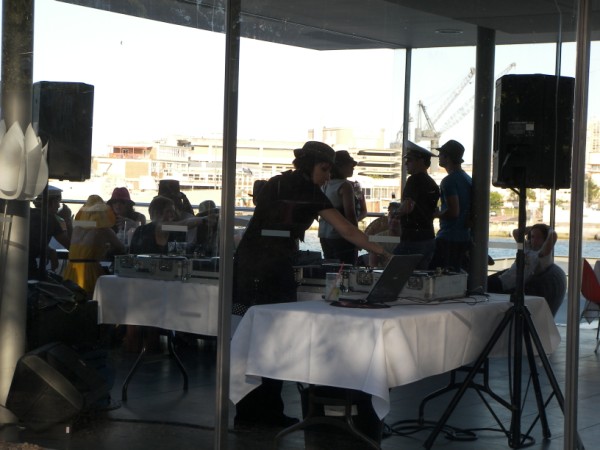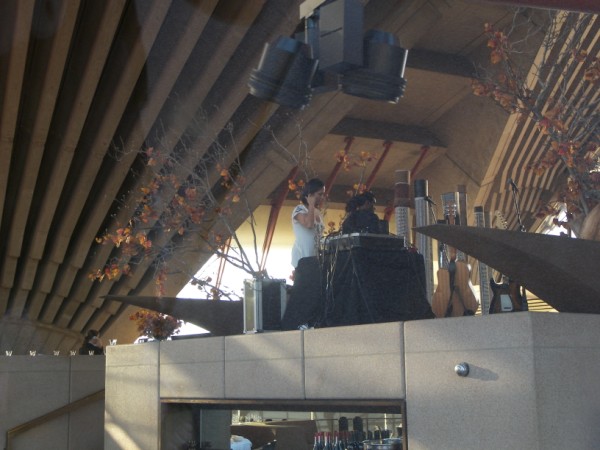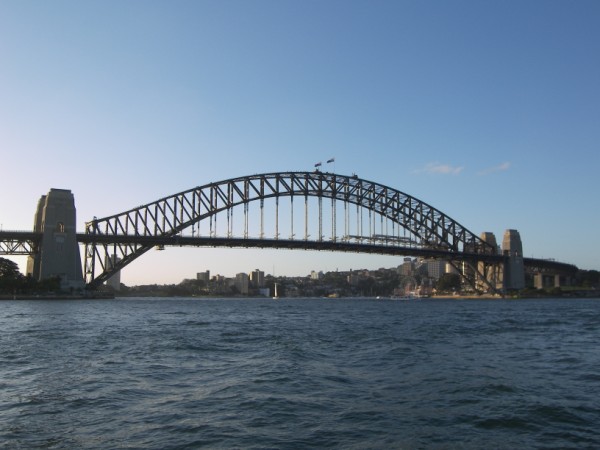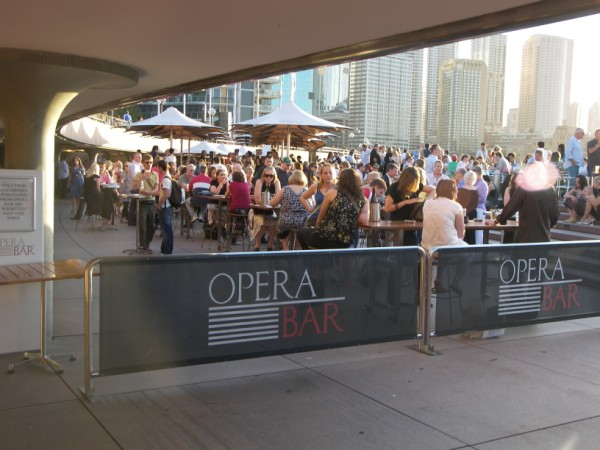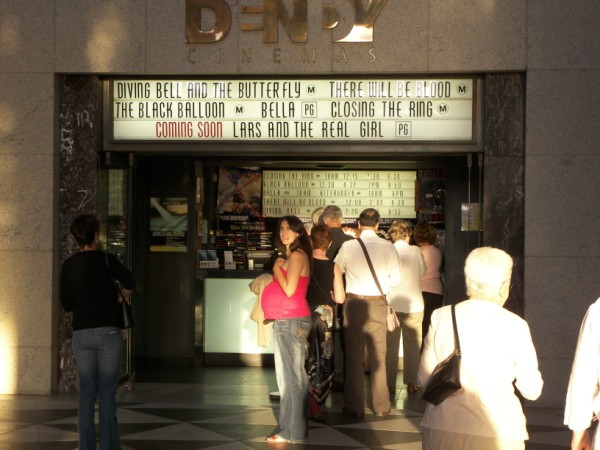 The Heritage Belgian Beer Café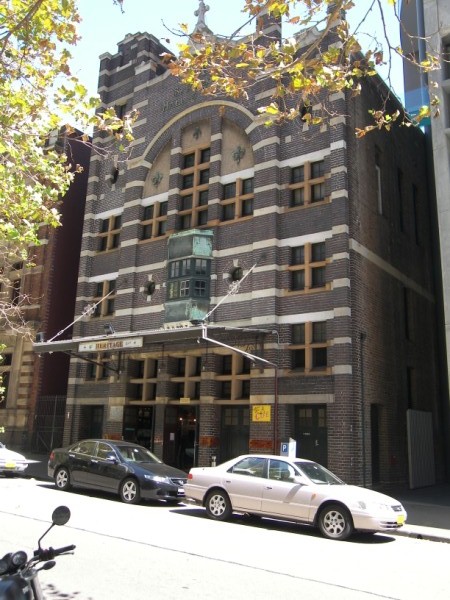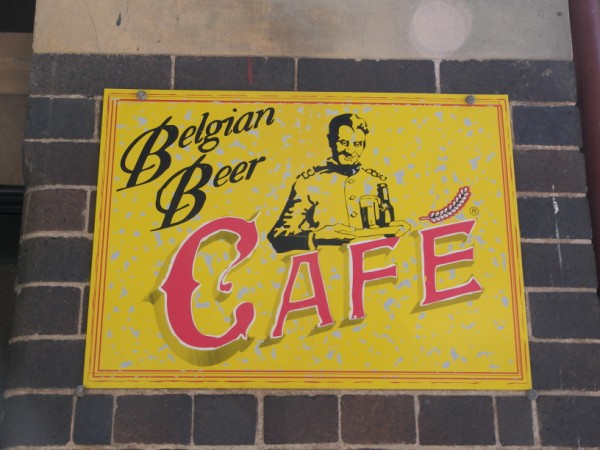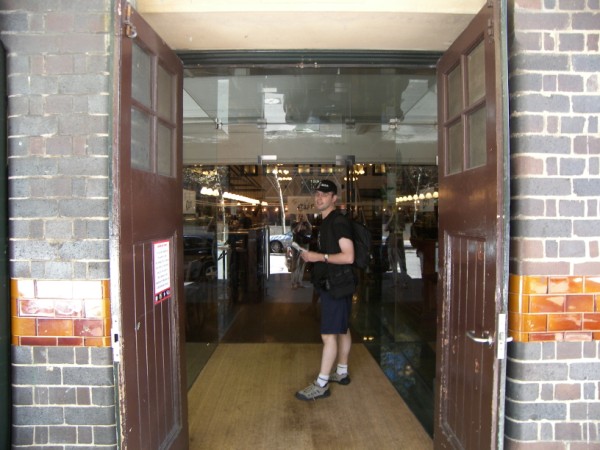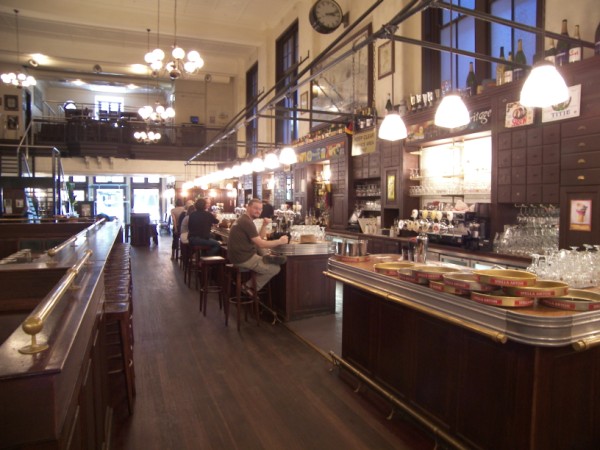 The rocks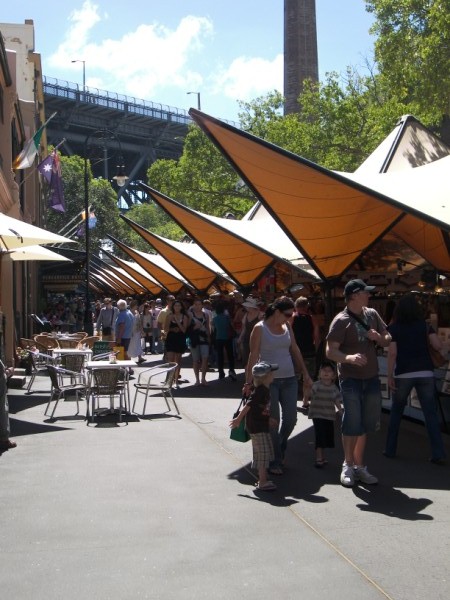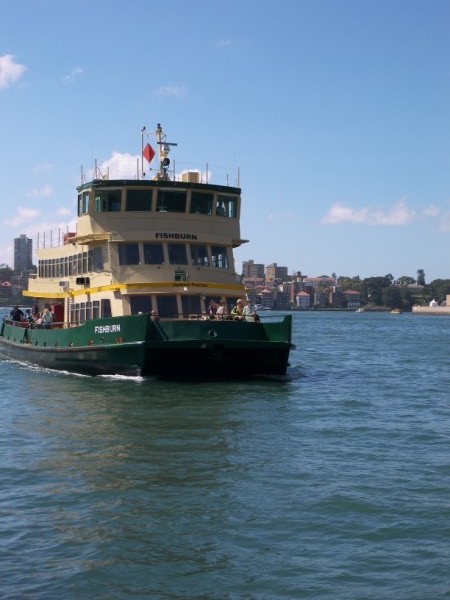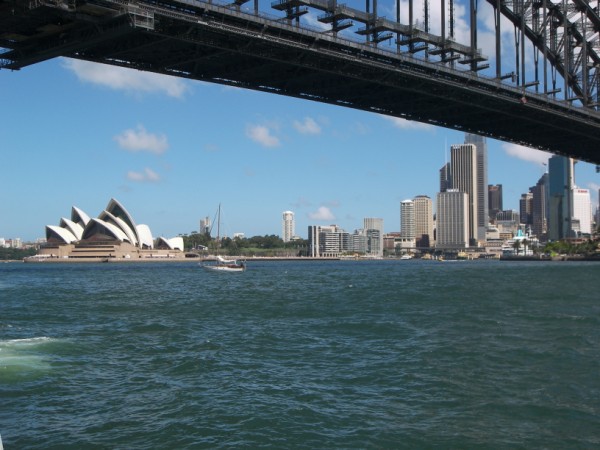 The world largest Imax screen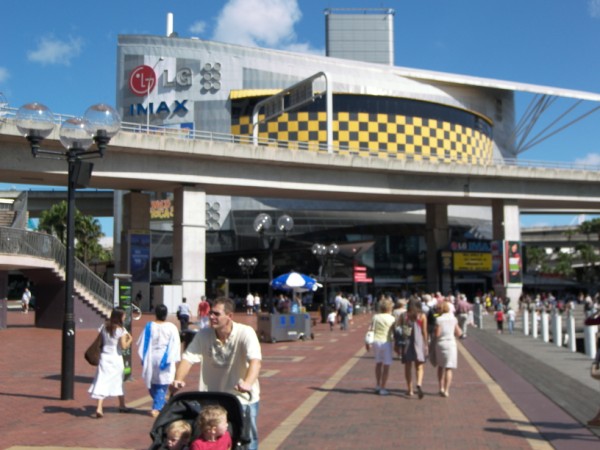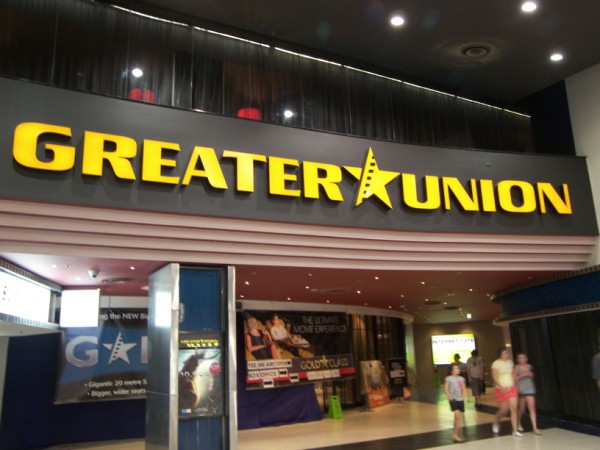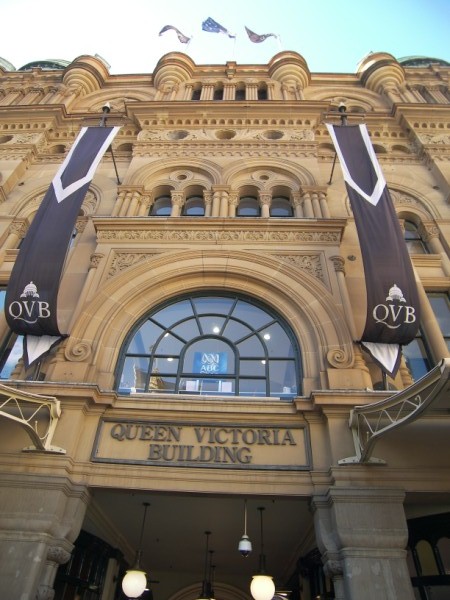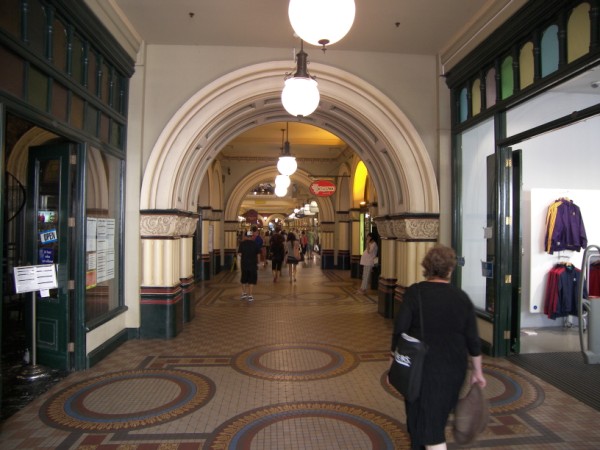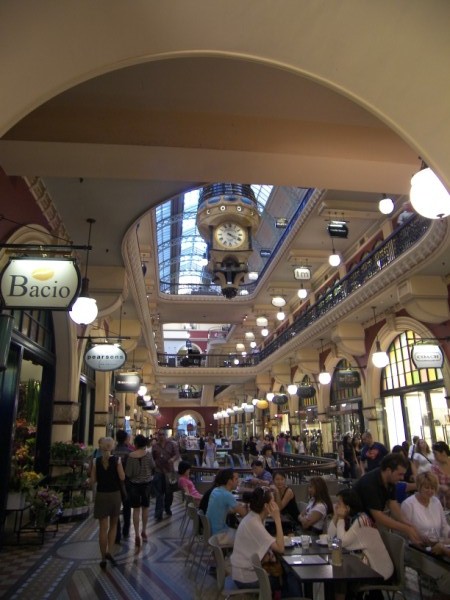 Sydney Tower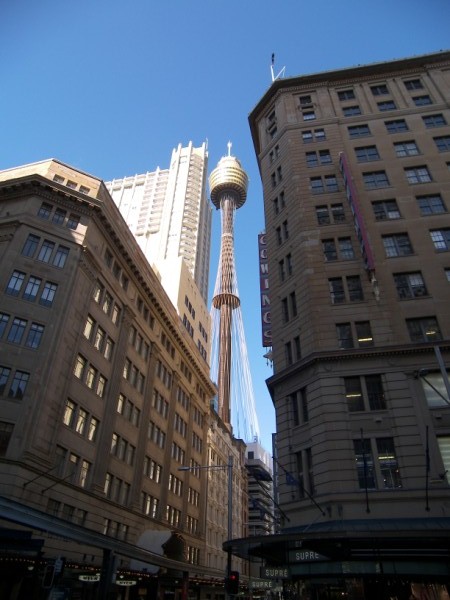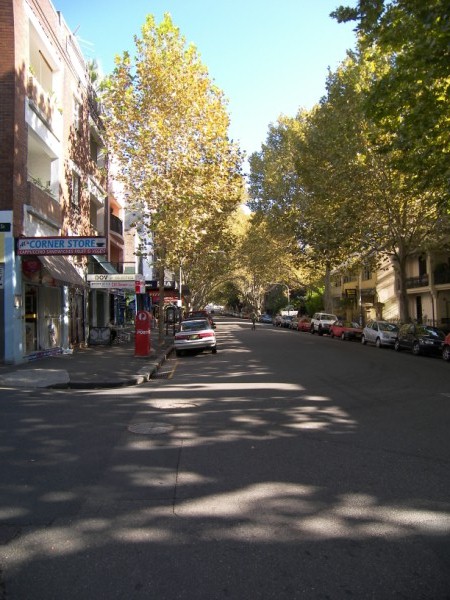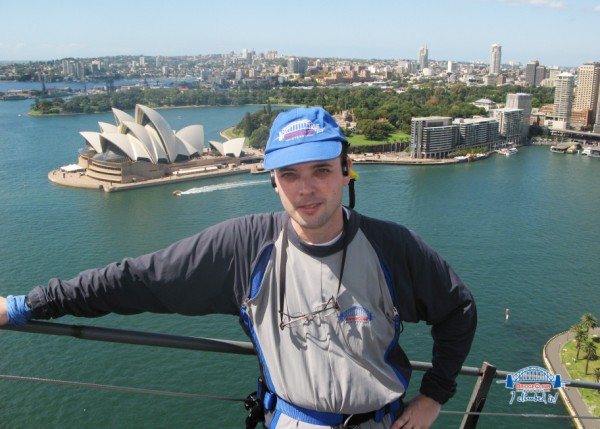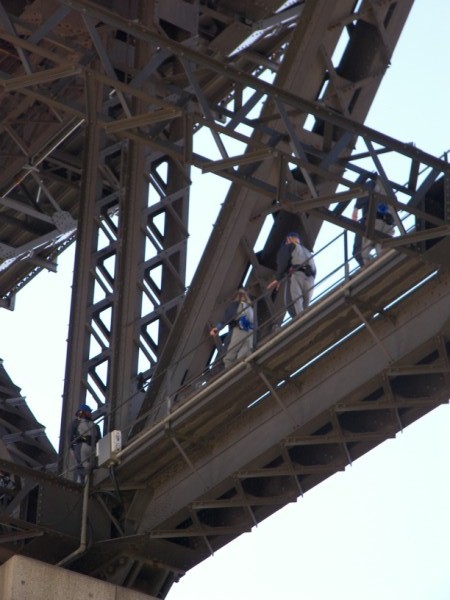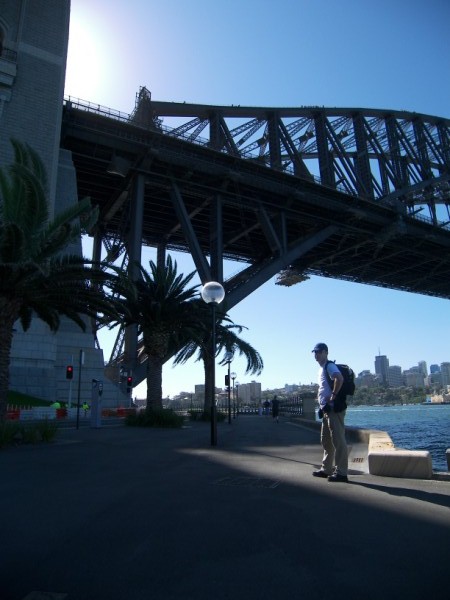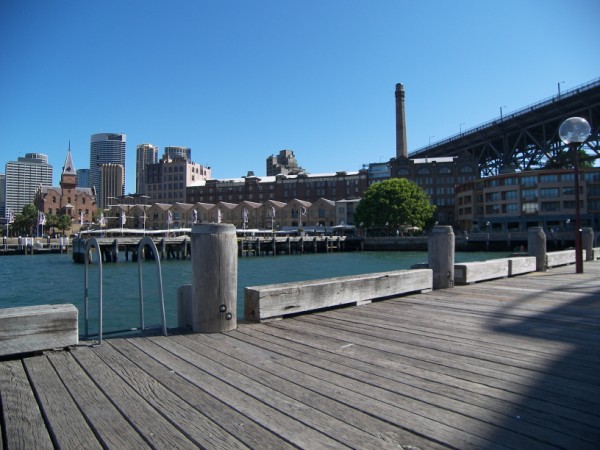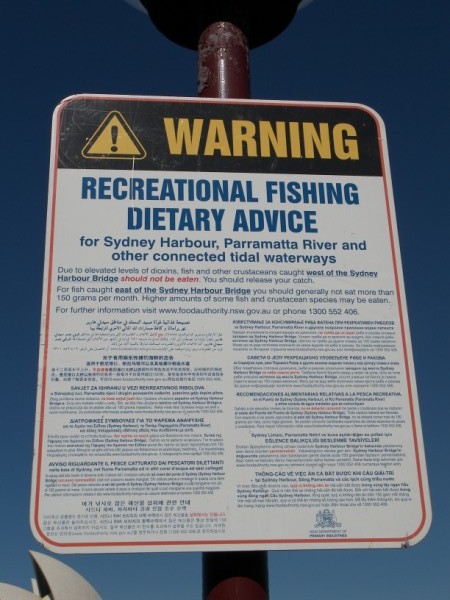 Our Hostel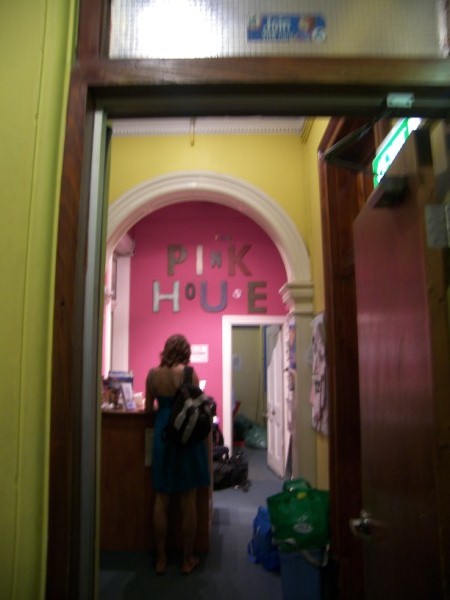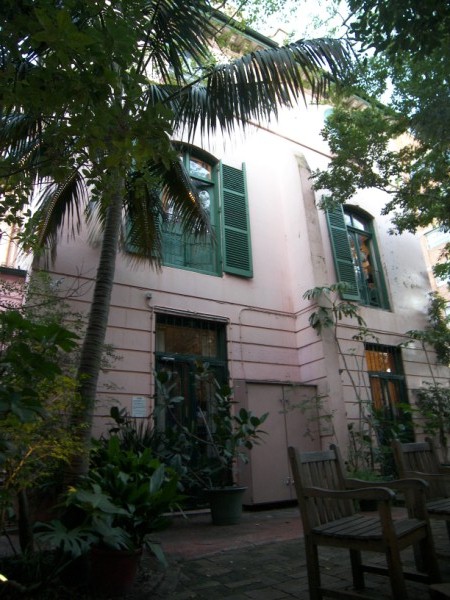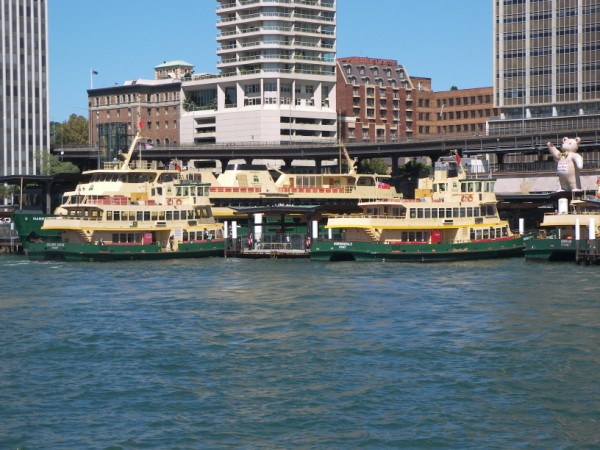 The Indian Pacific 08/03/08
A train journey from Adelaide to Sydney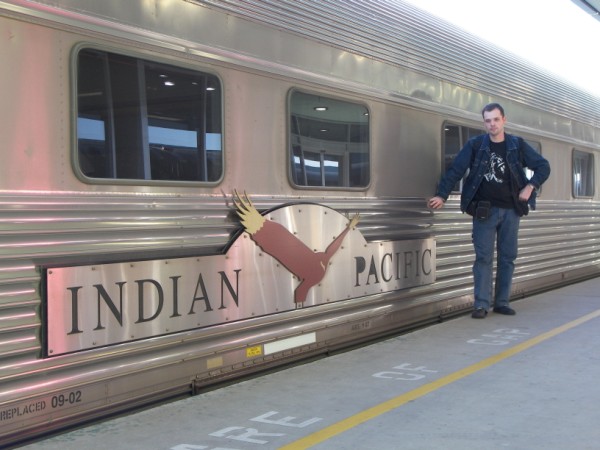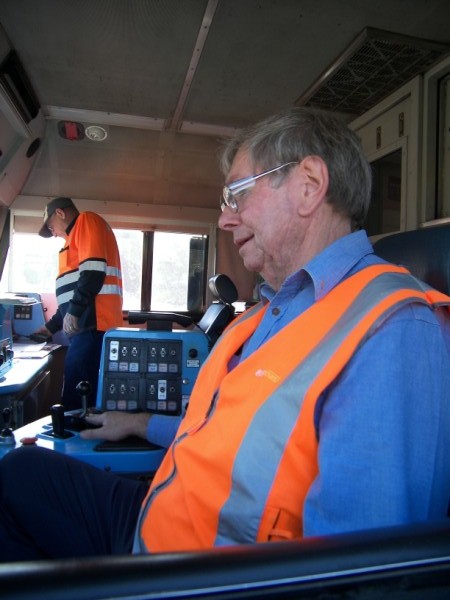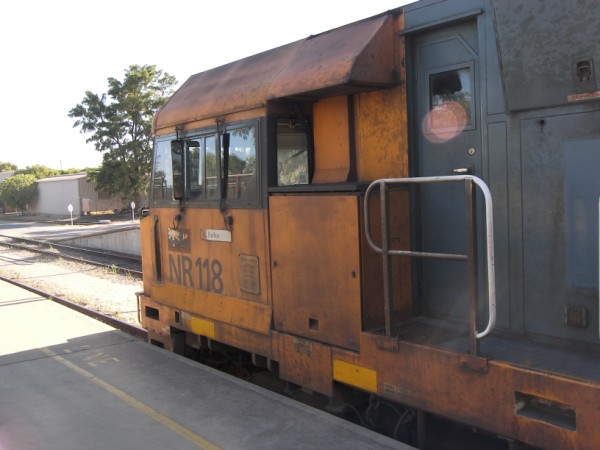 The green bag is mine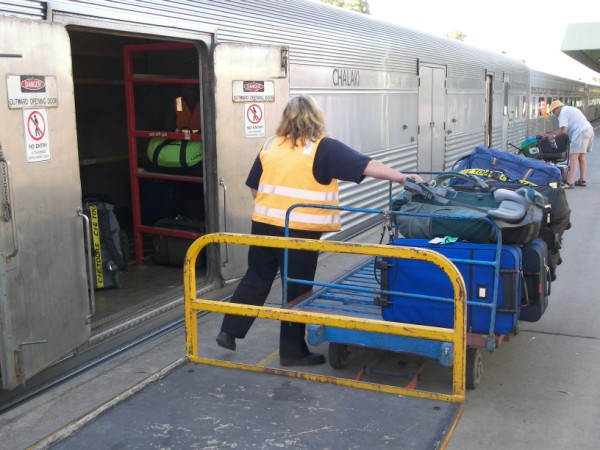 We travel in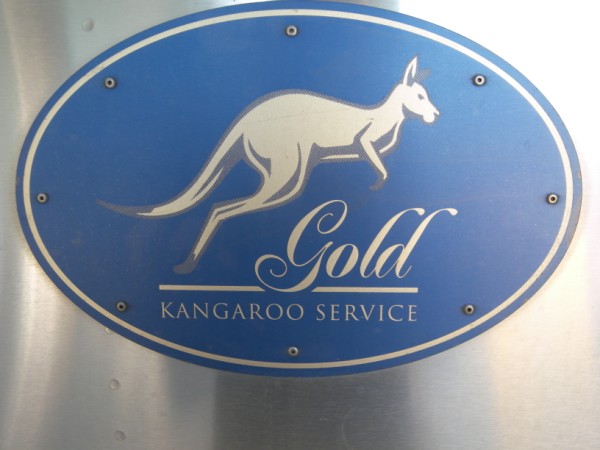 the restaurant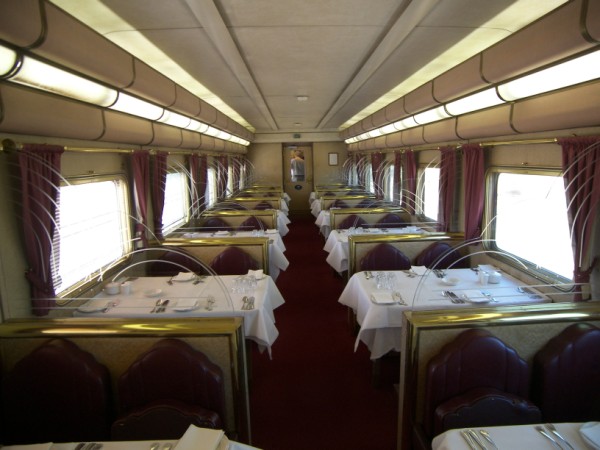 the lounge/bar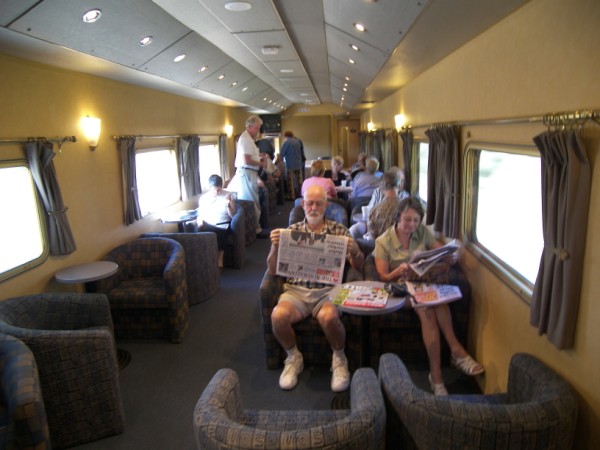 Part of the crew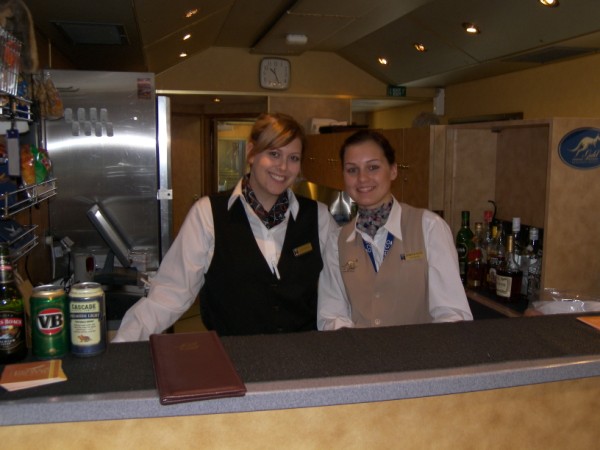 A little drink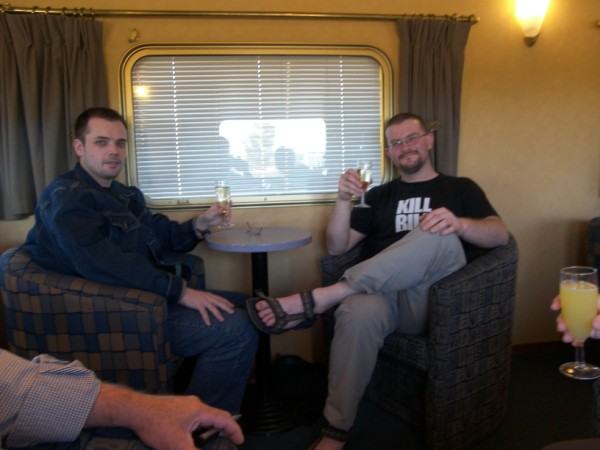 And some pictures taken during the trip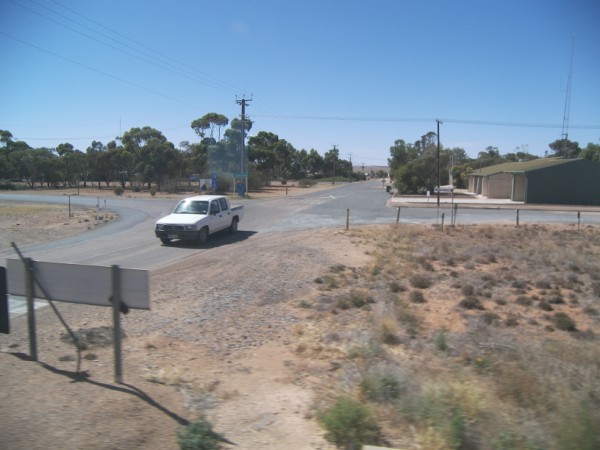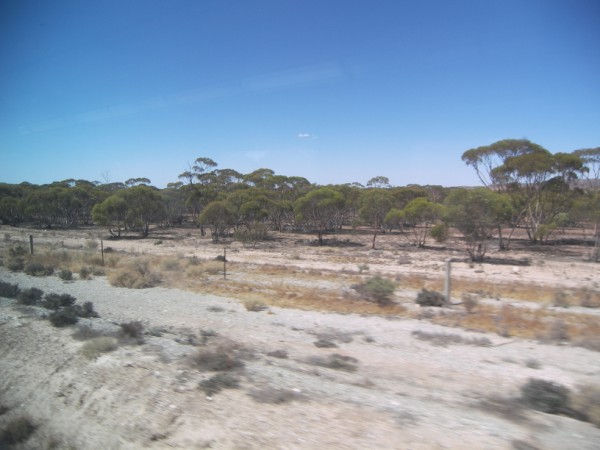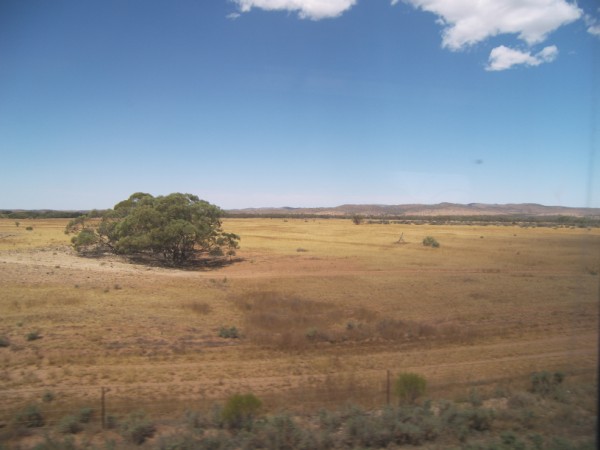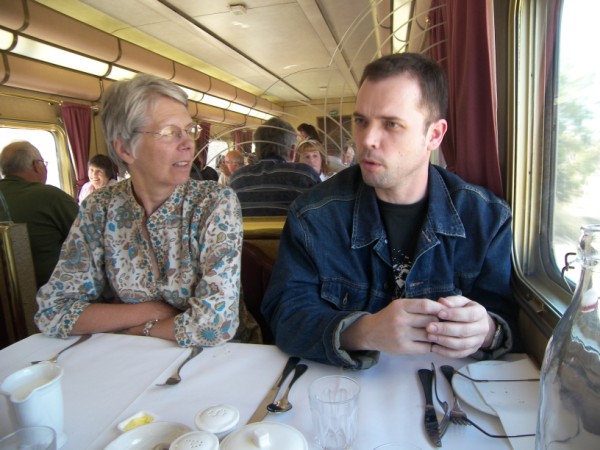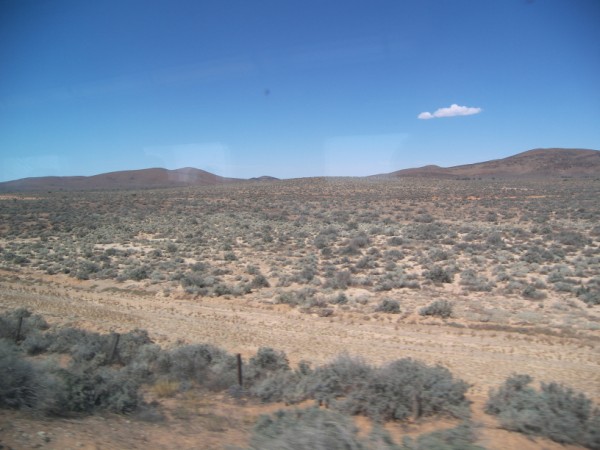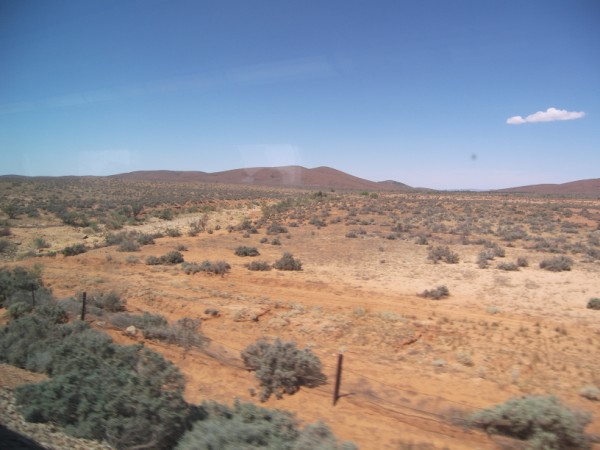 A stop at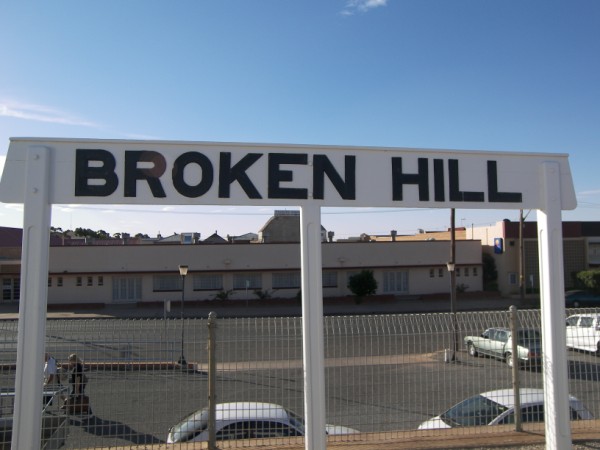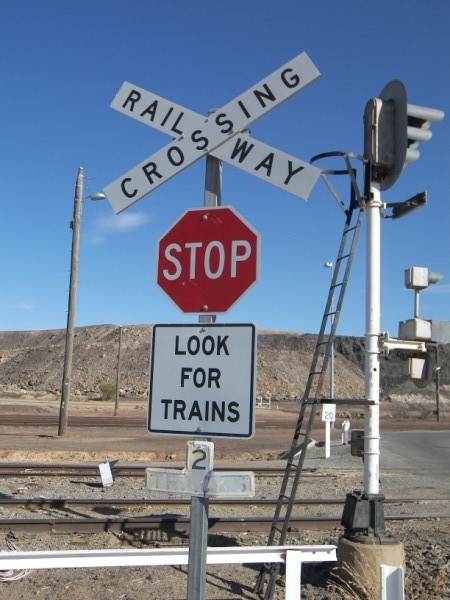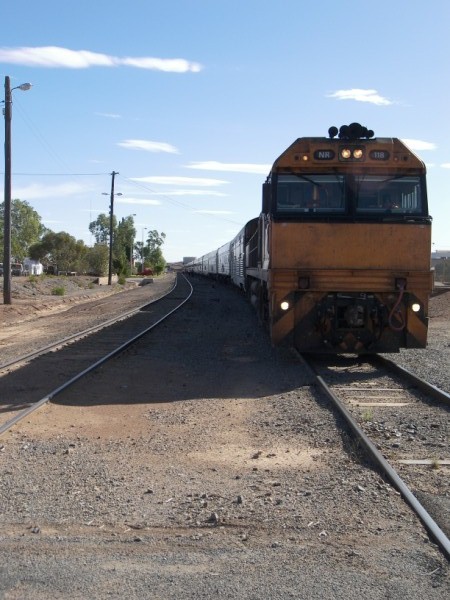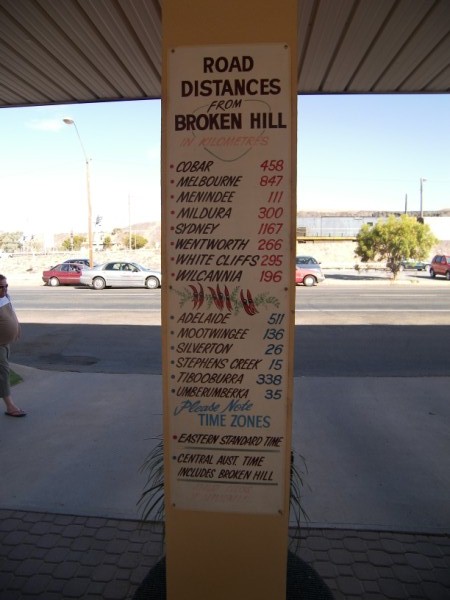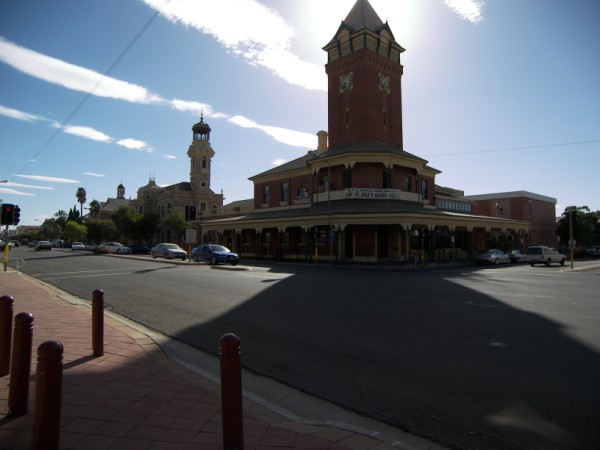 A cinema.... we need to visit ...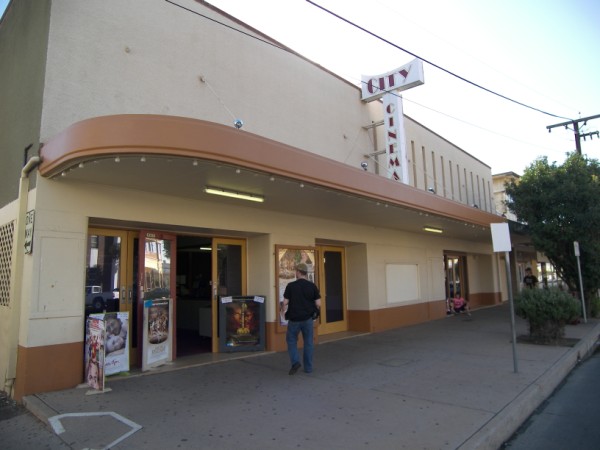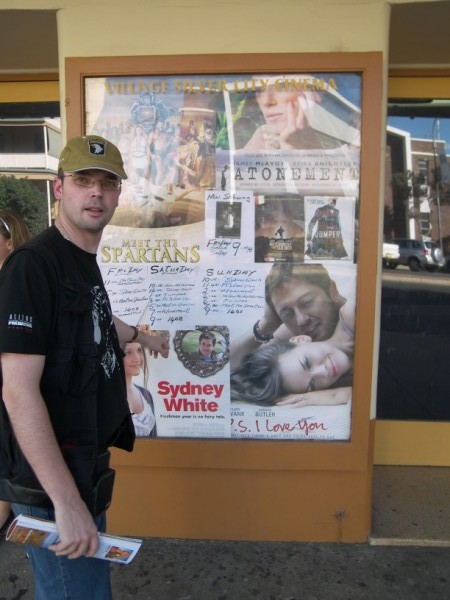 And back on the train to Sydney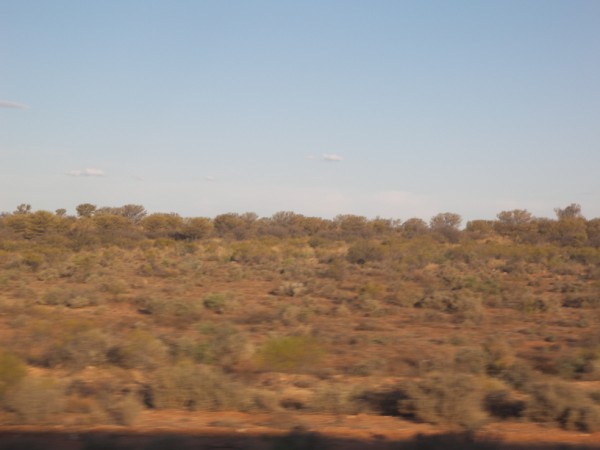 Adelaide 05/03/08 06/03/08
Our hostel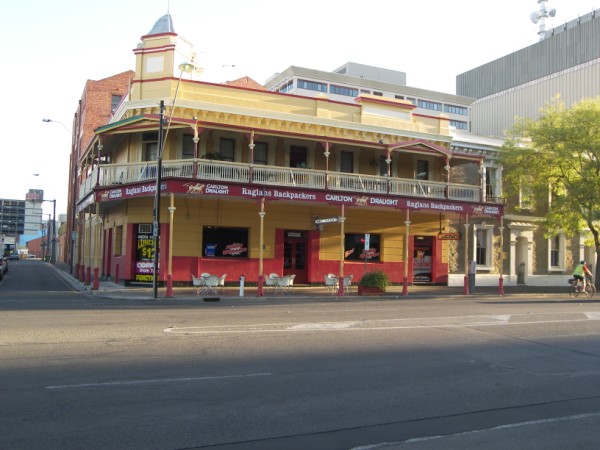 Central Market & China Town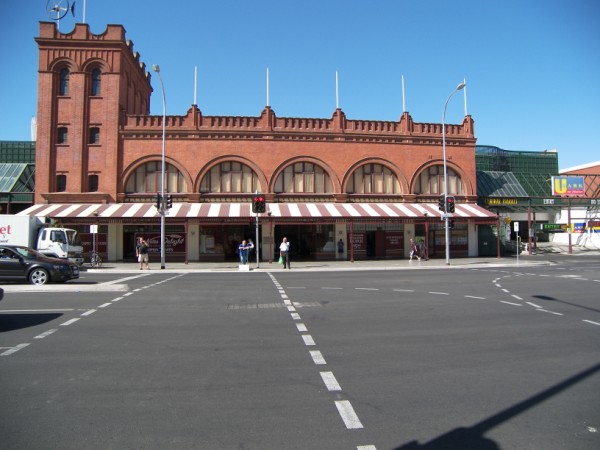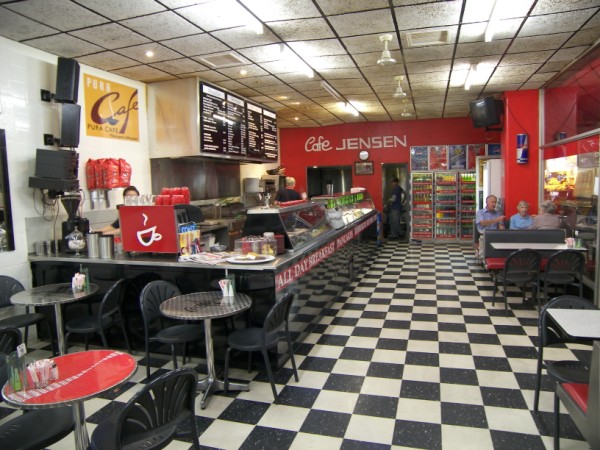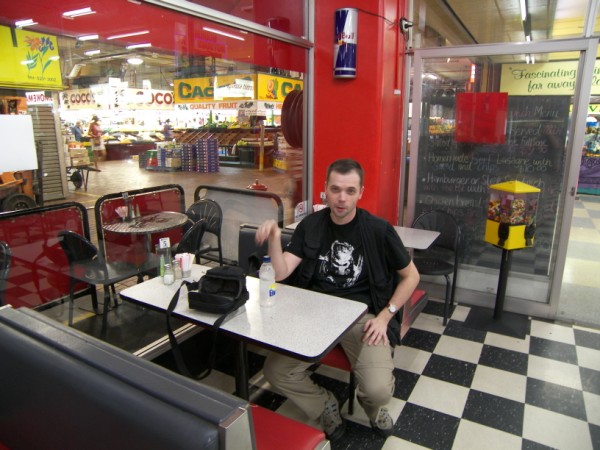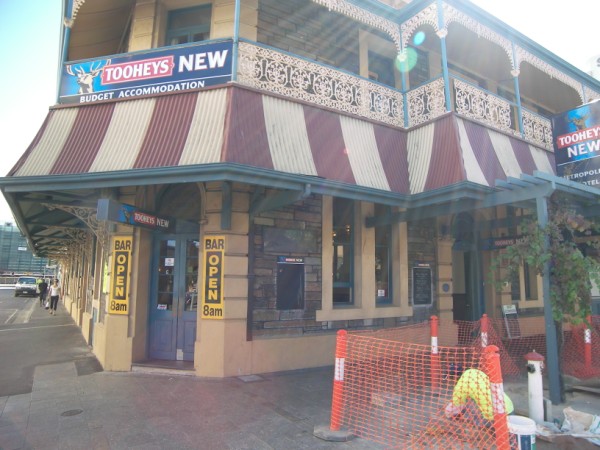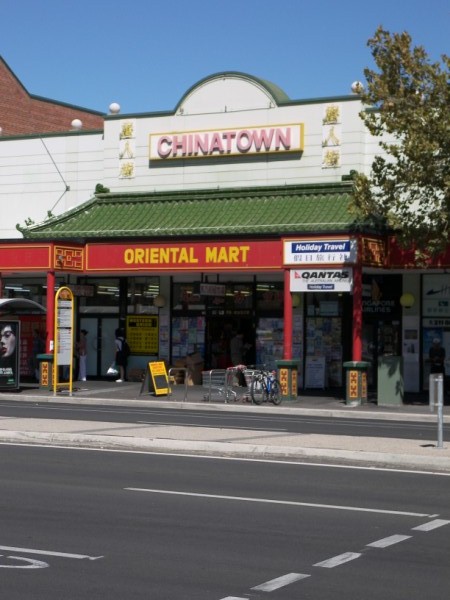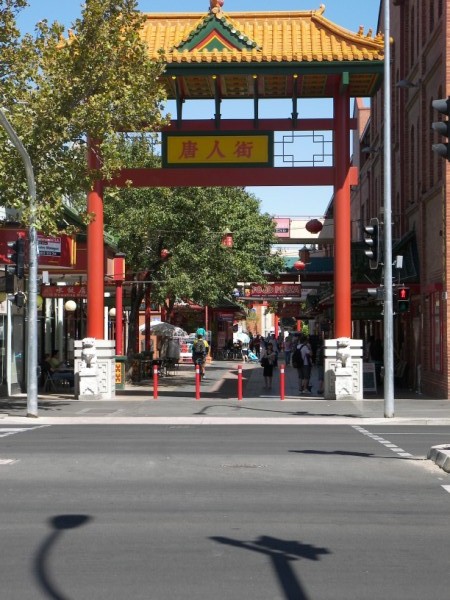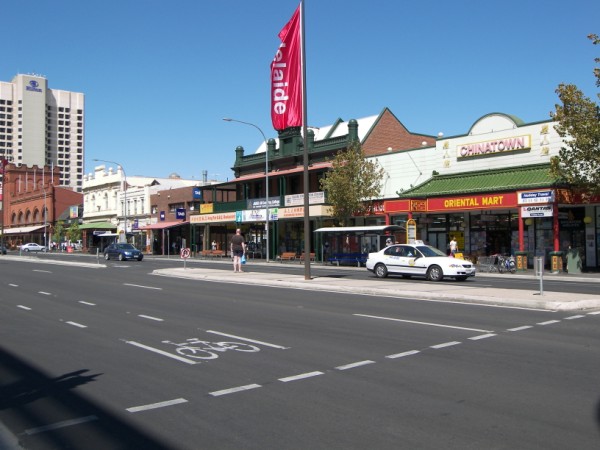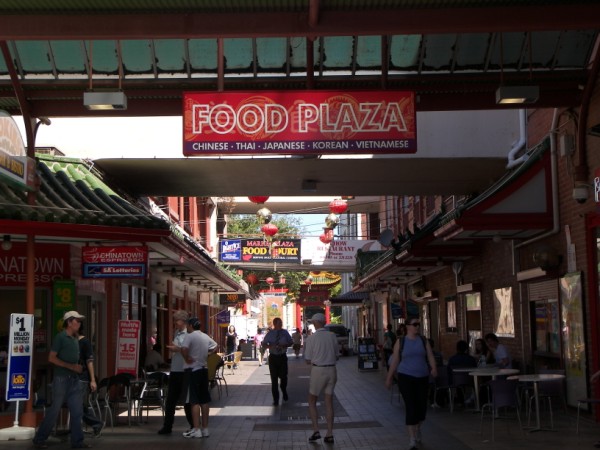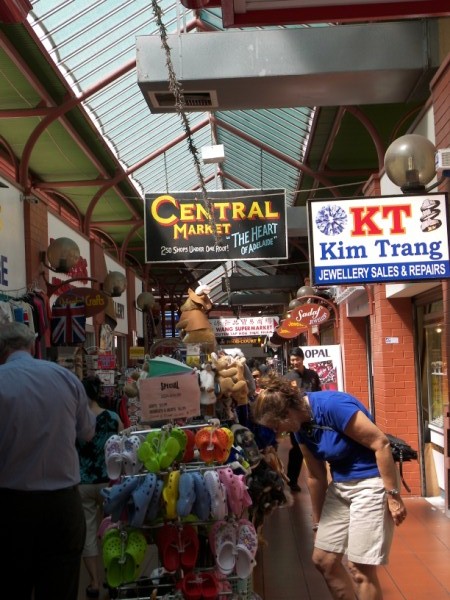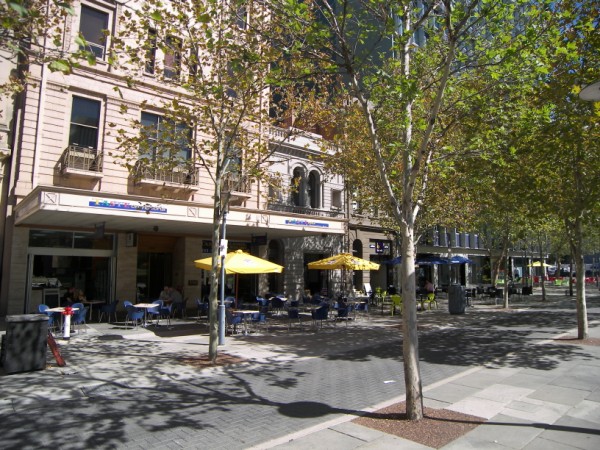 It's very hot .... but no way I drink that water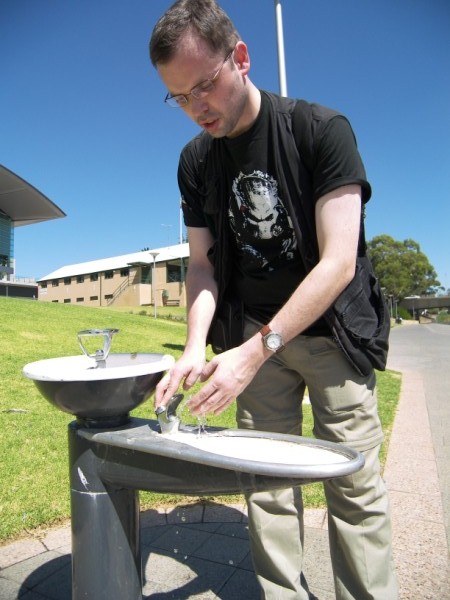 Mmmmm antennas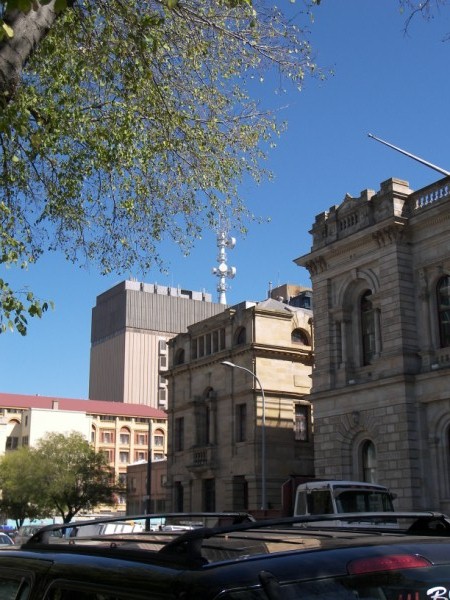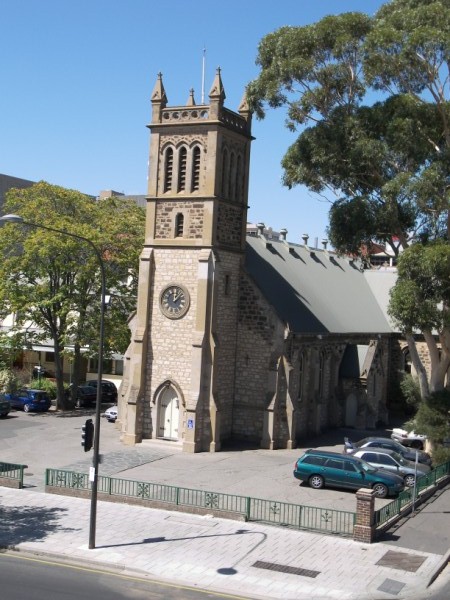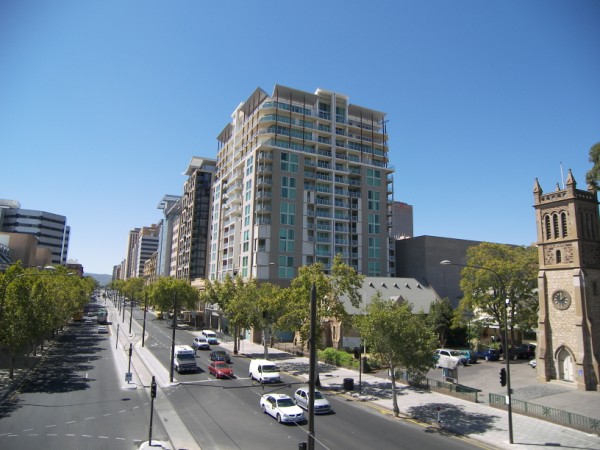 The exit of the central train station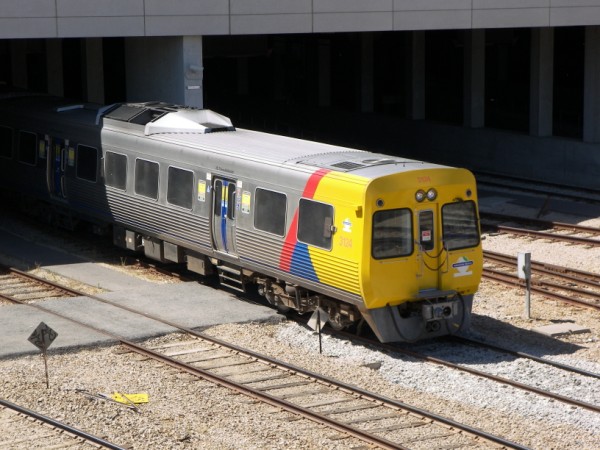 A cool place to visite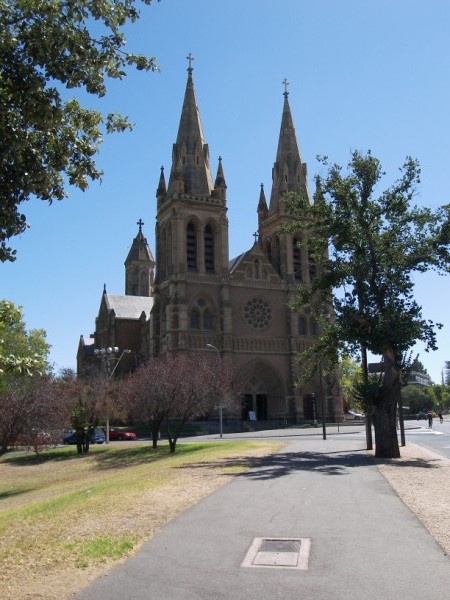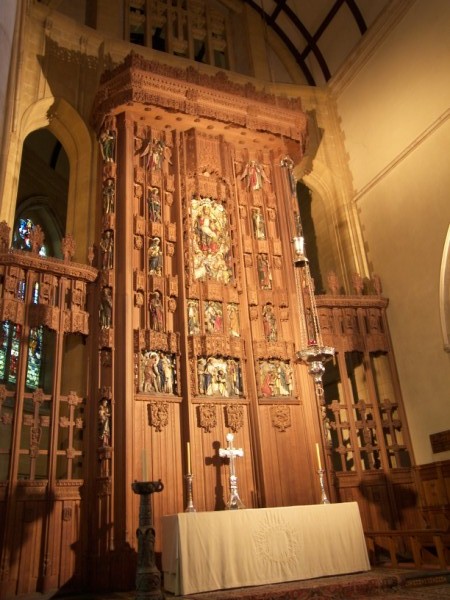 Glenelg (town near Adelaide)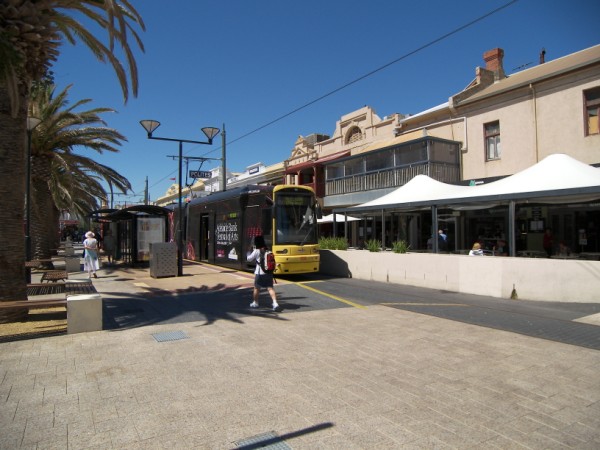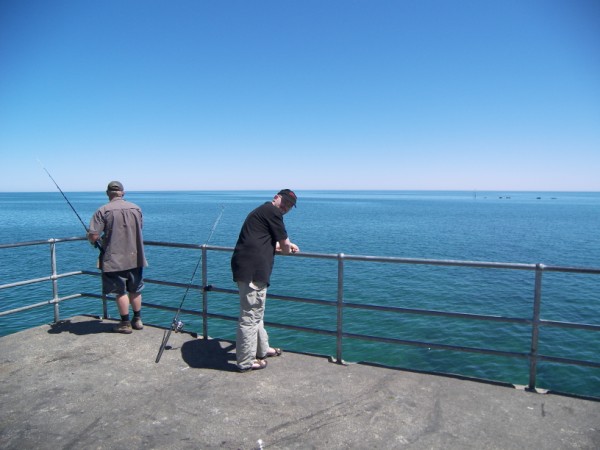 Loic correcting my french blog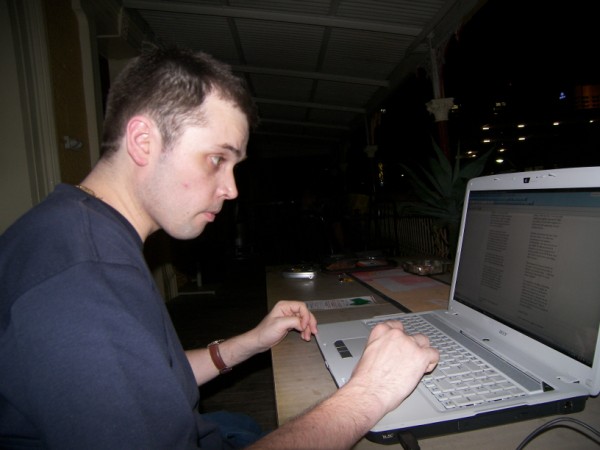 A visite to the central train maintenance depot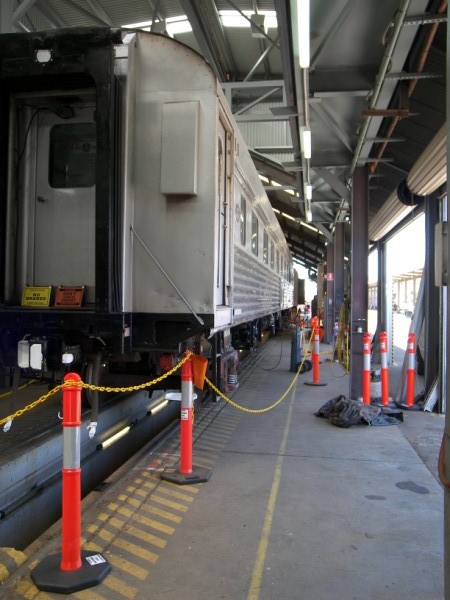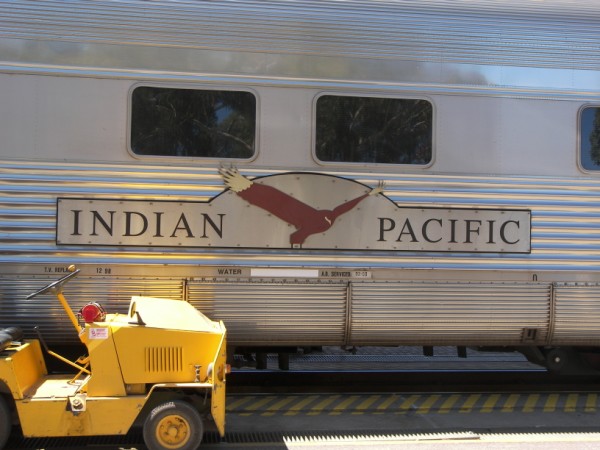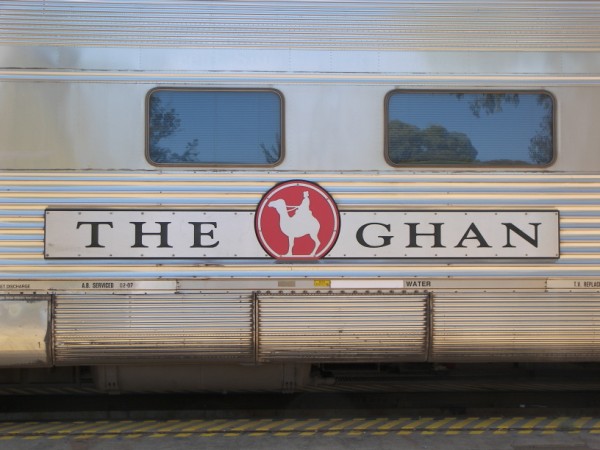 The first evening in Perth 03/03/08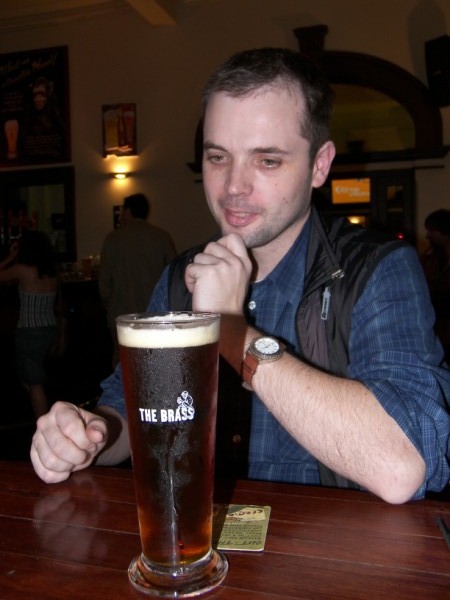 The real situation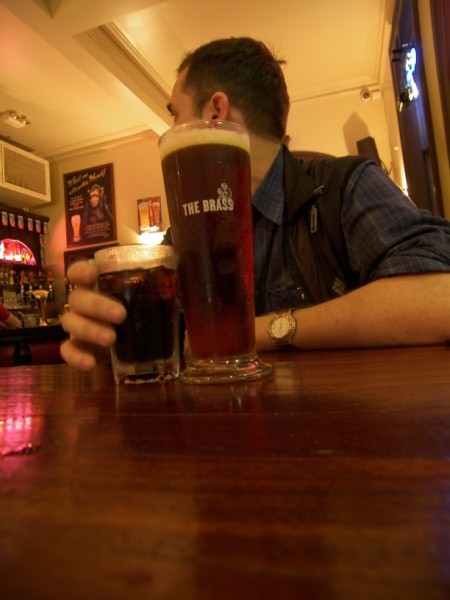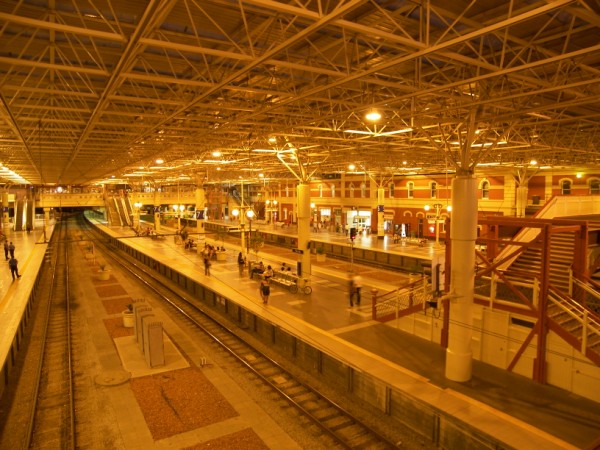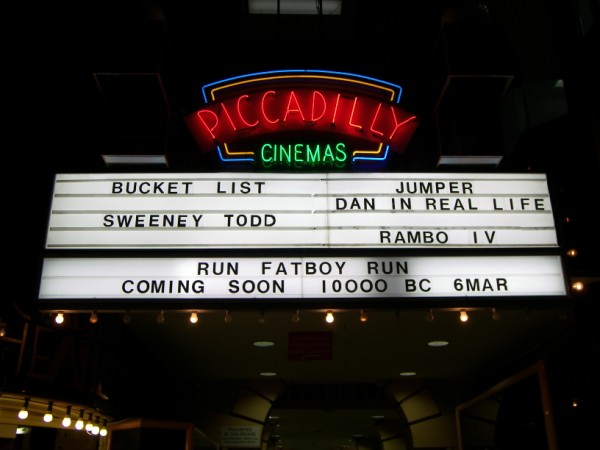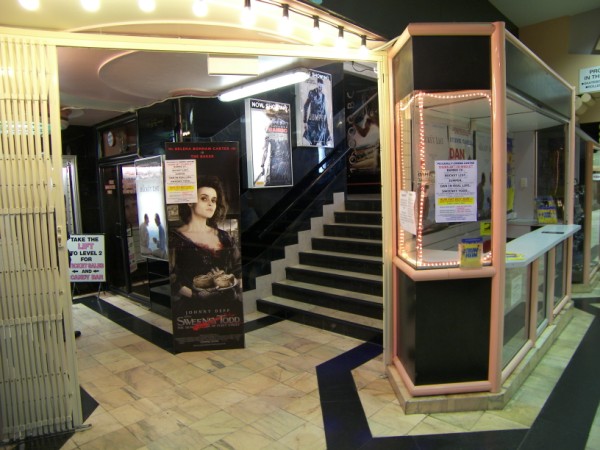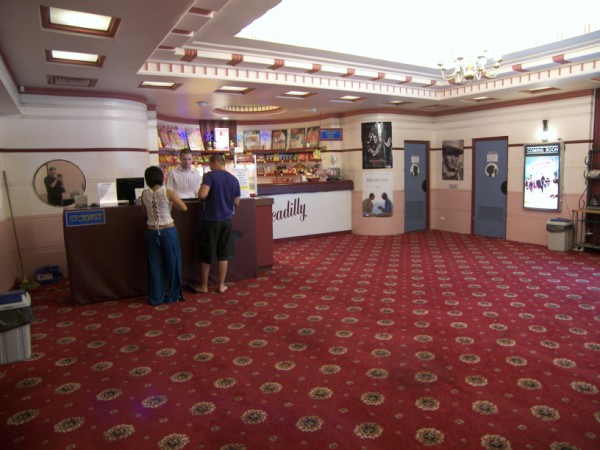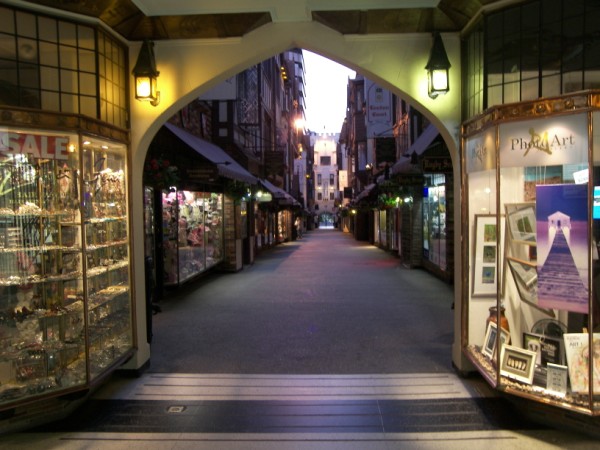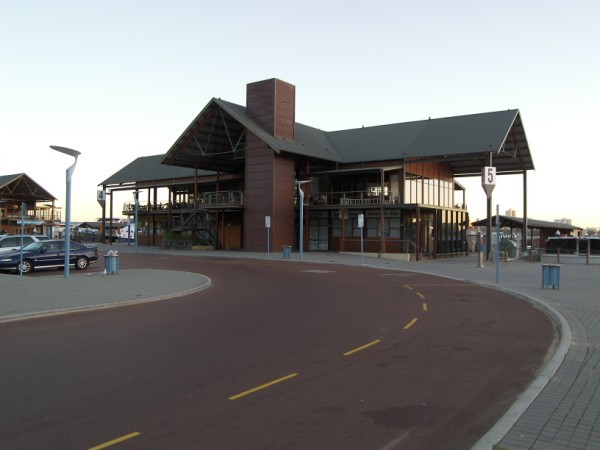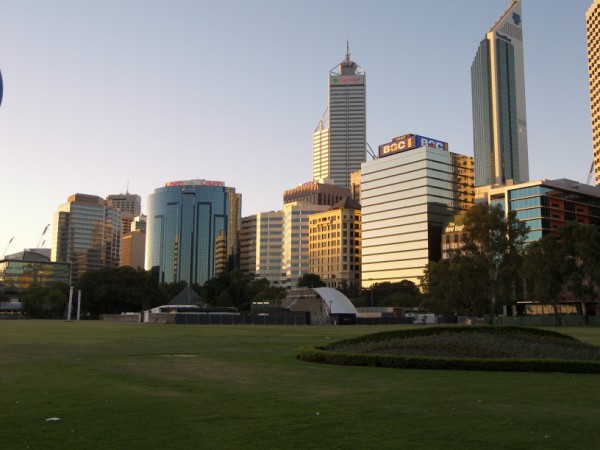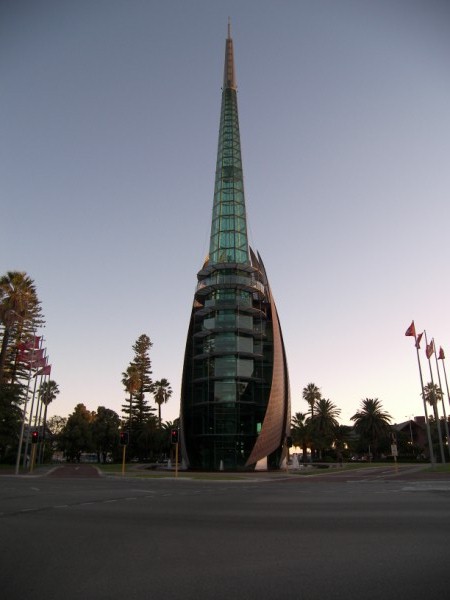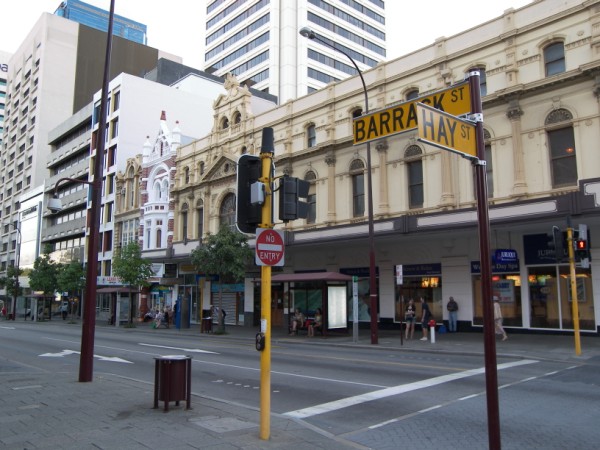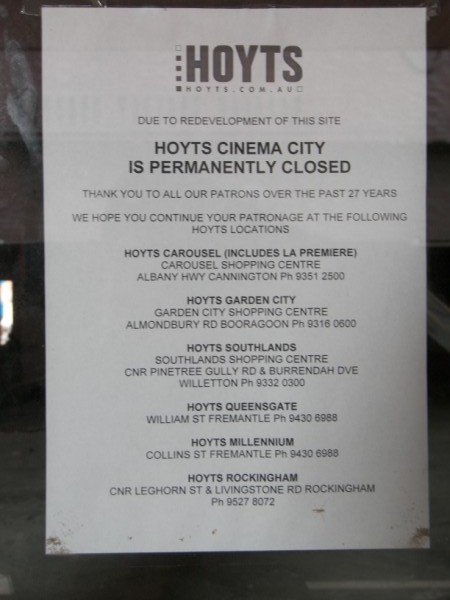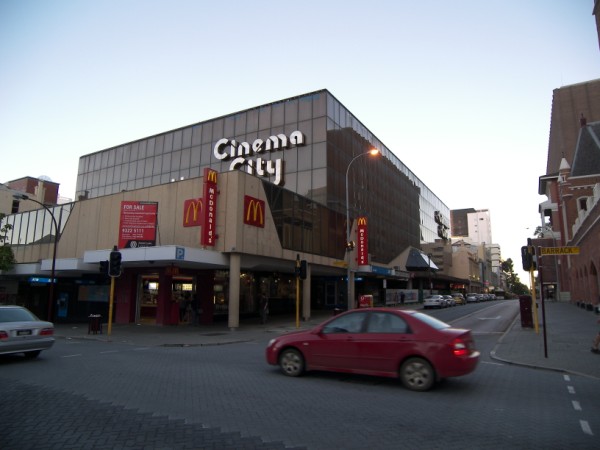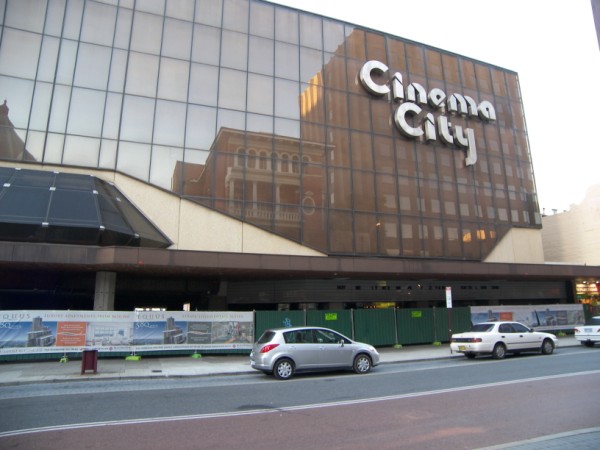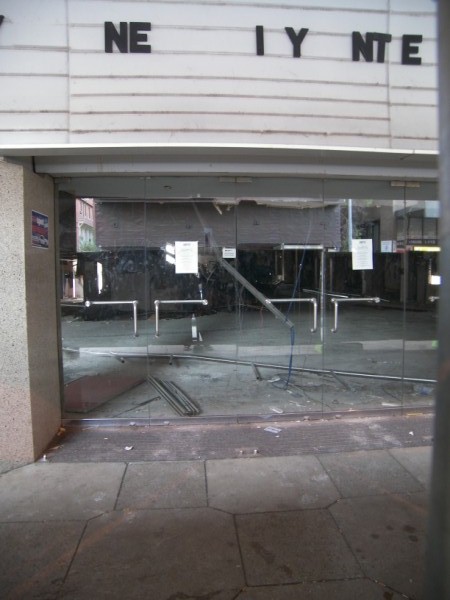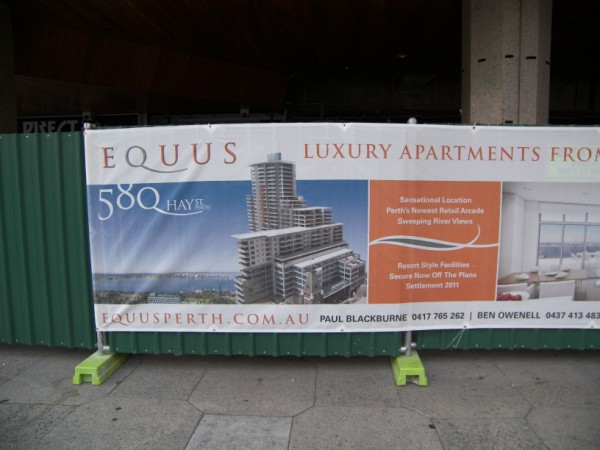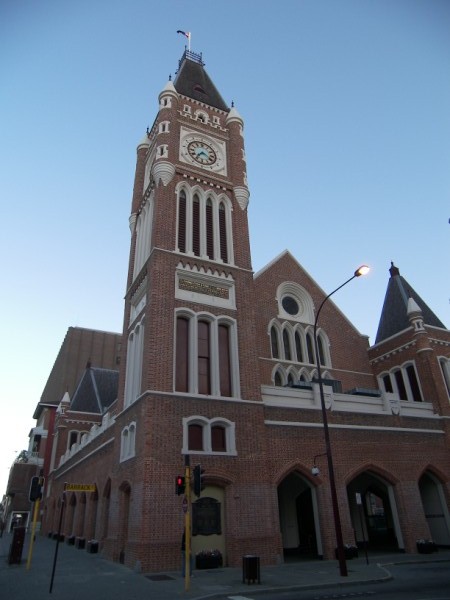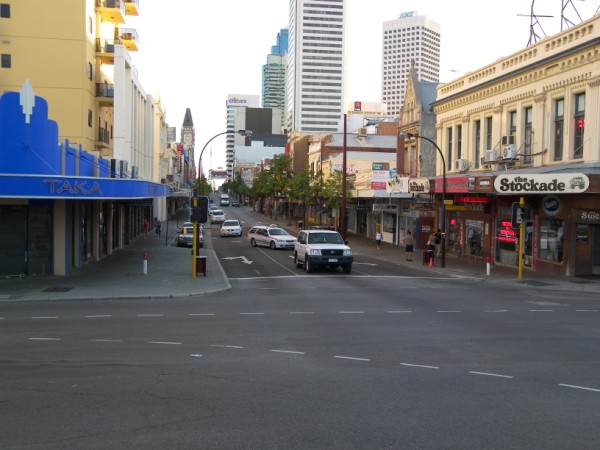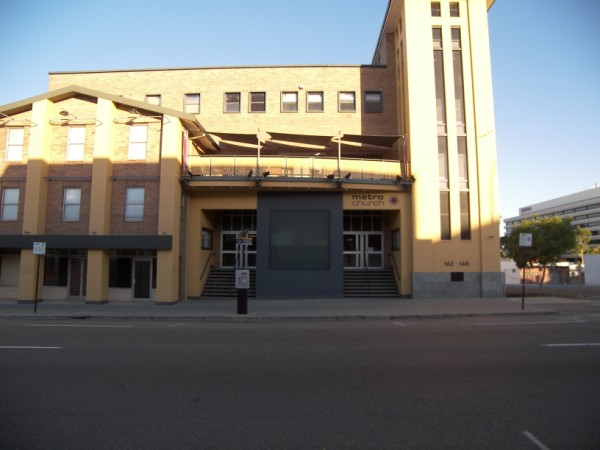 The Singapore airport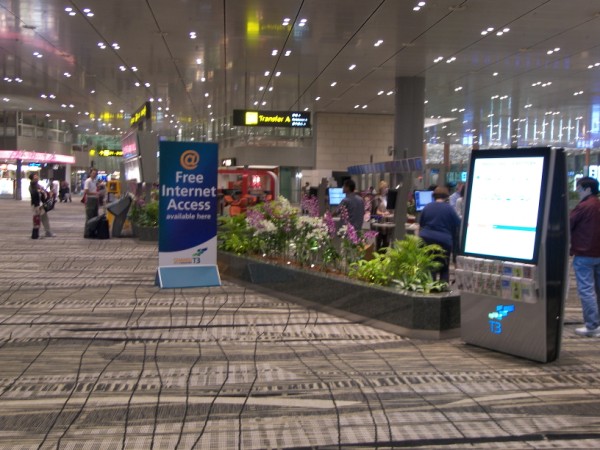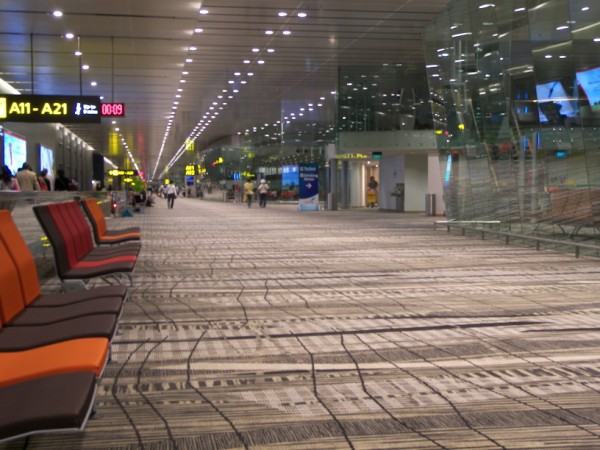 The new Bangkok Airport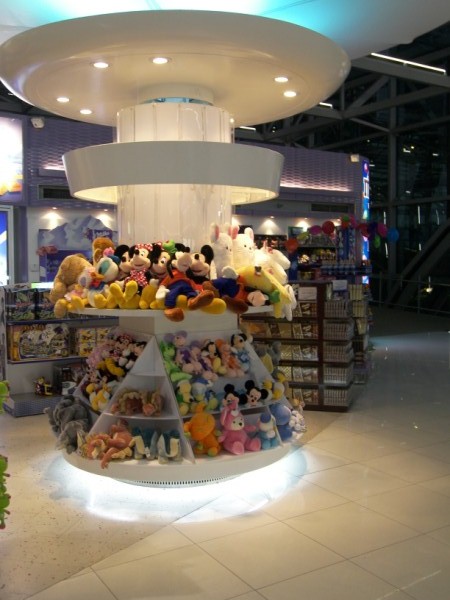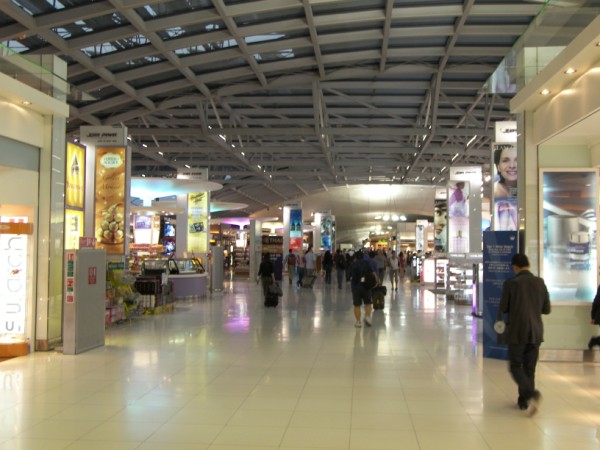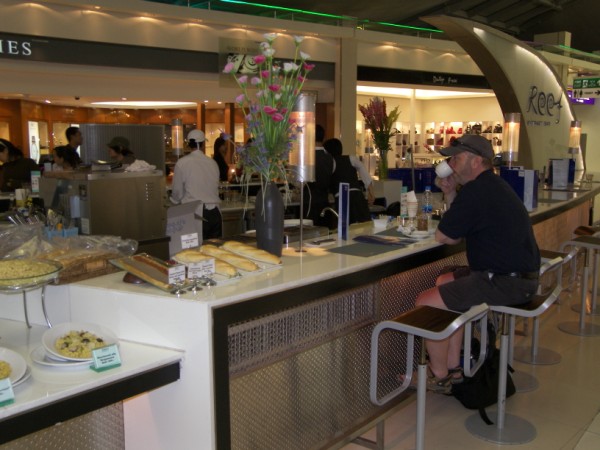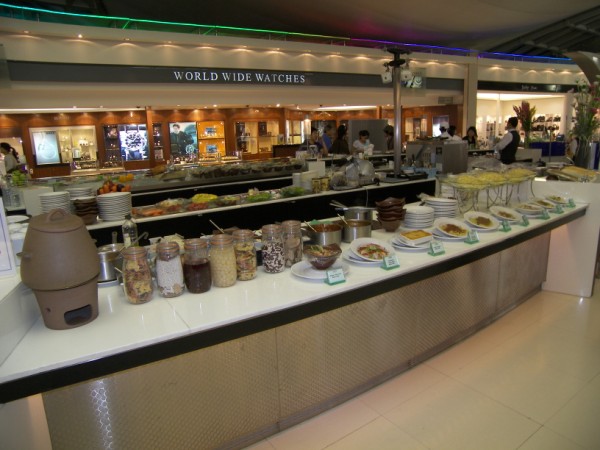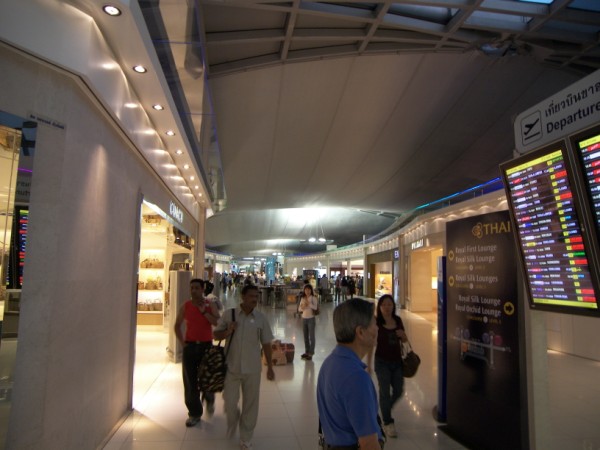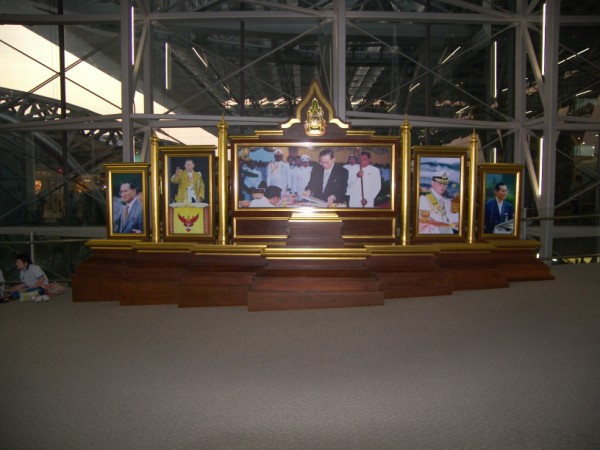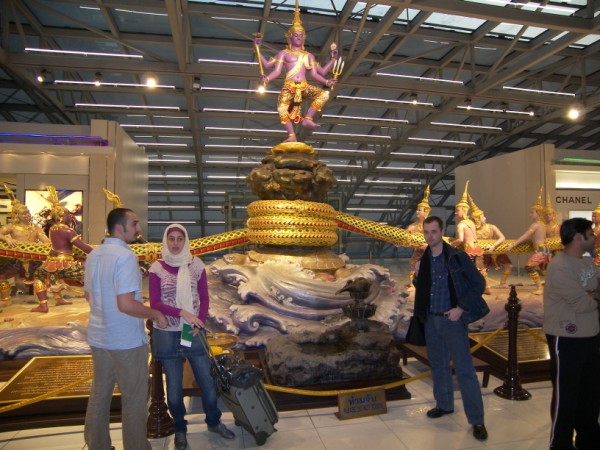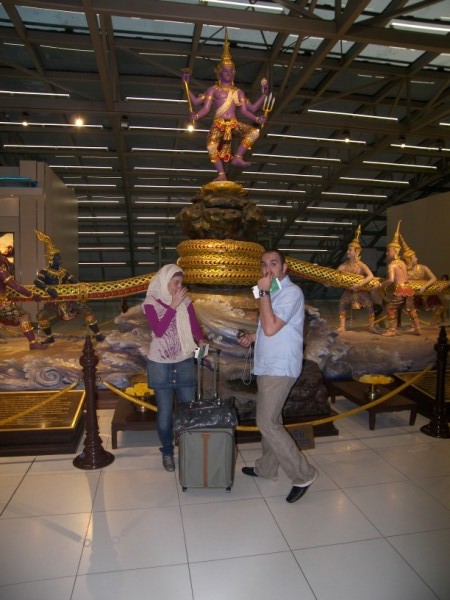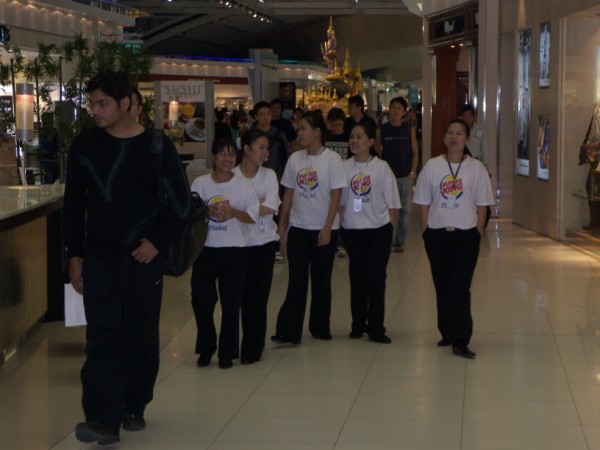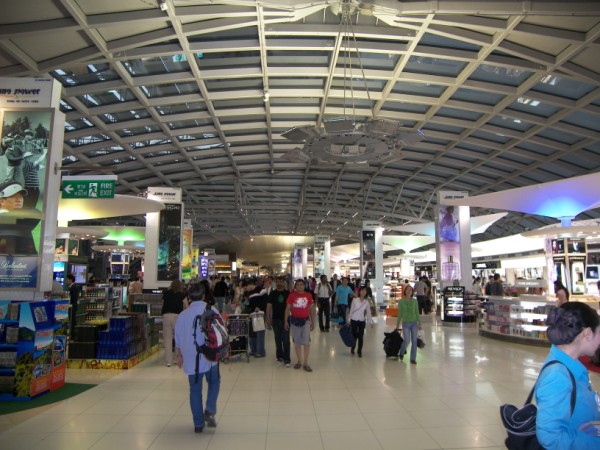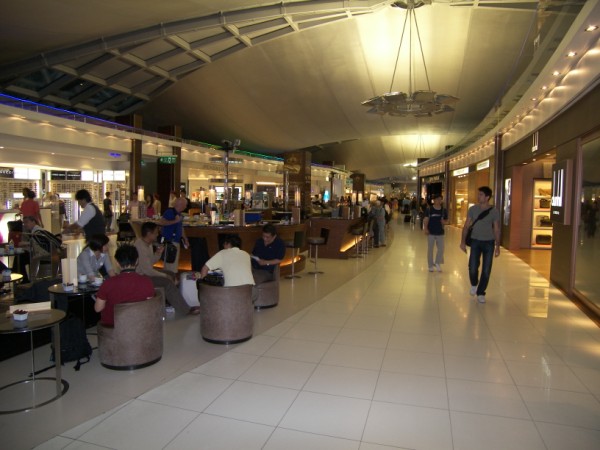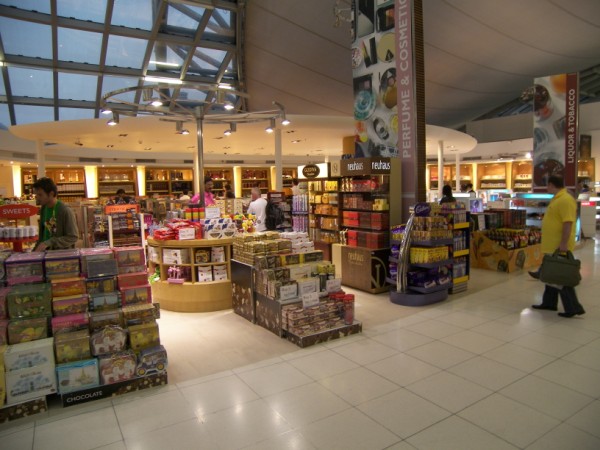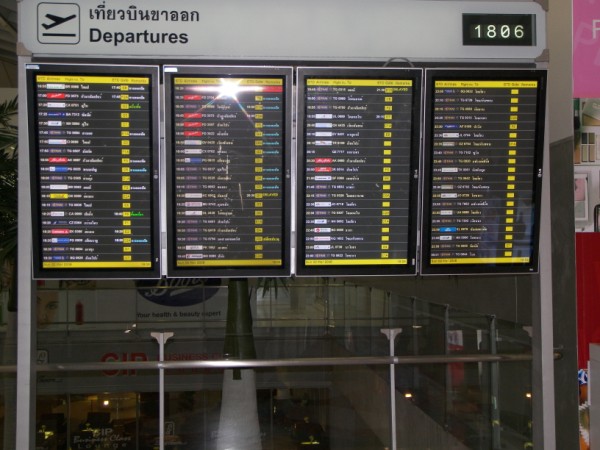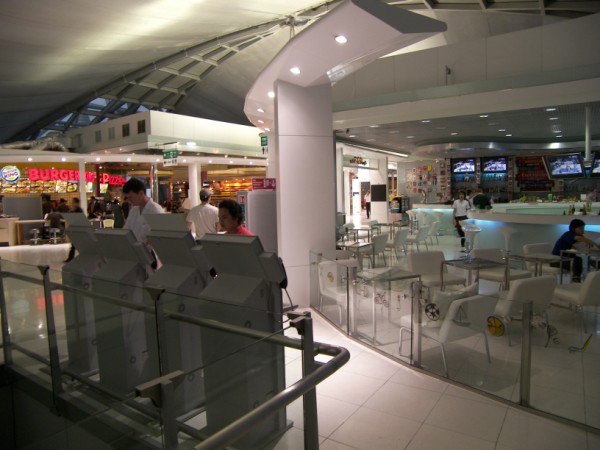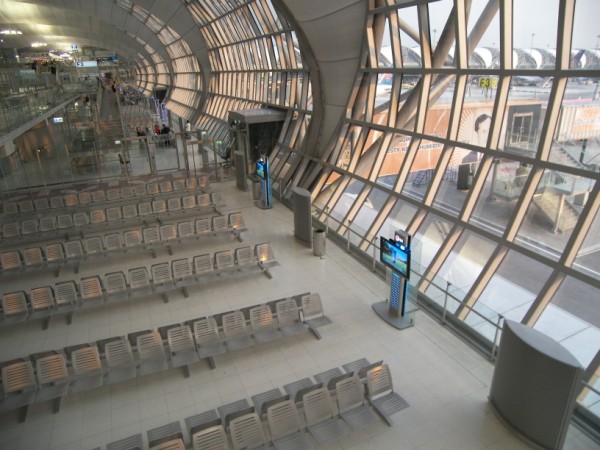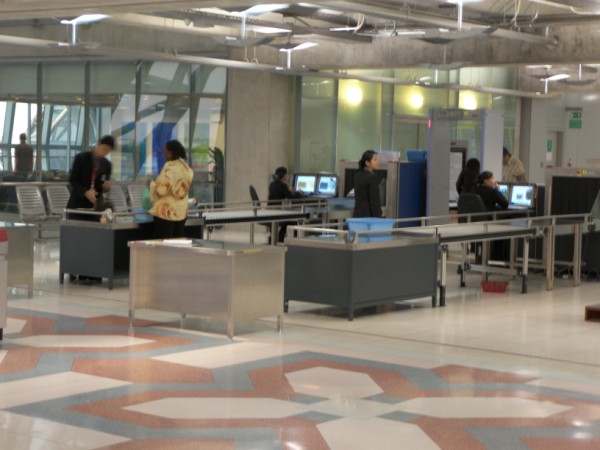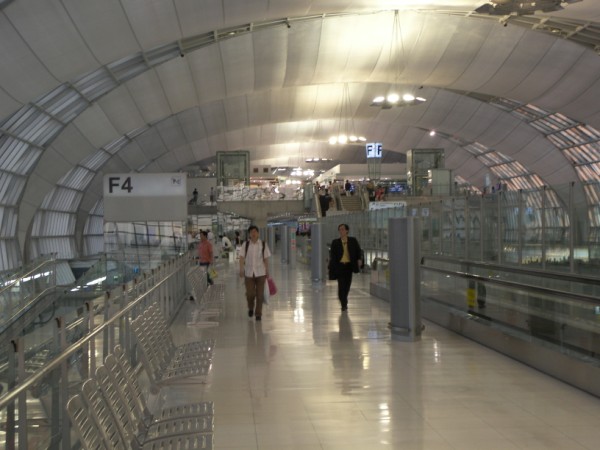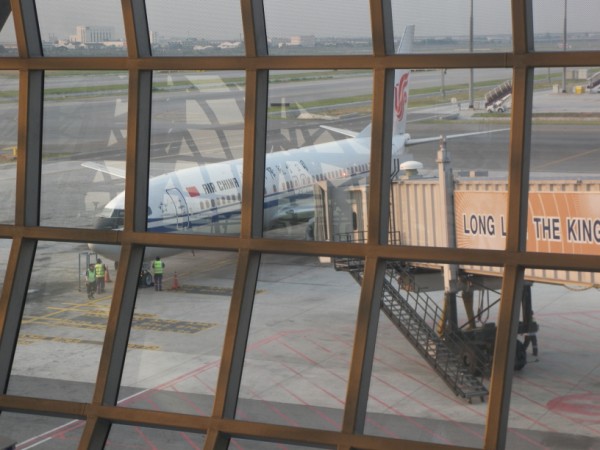 Loic, my travel companion on this trip